Today's refinance rates rises - January 24, 2023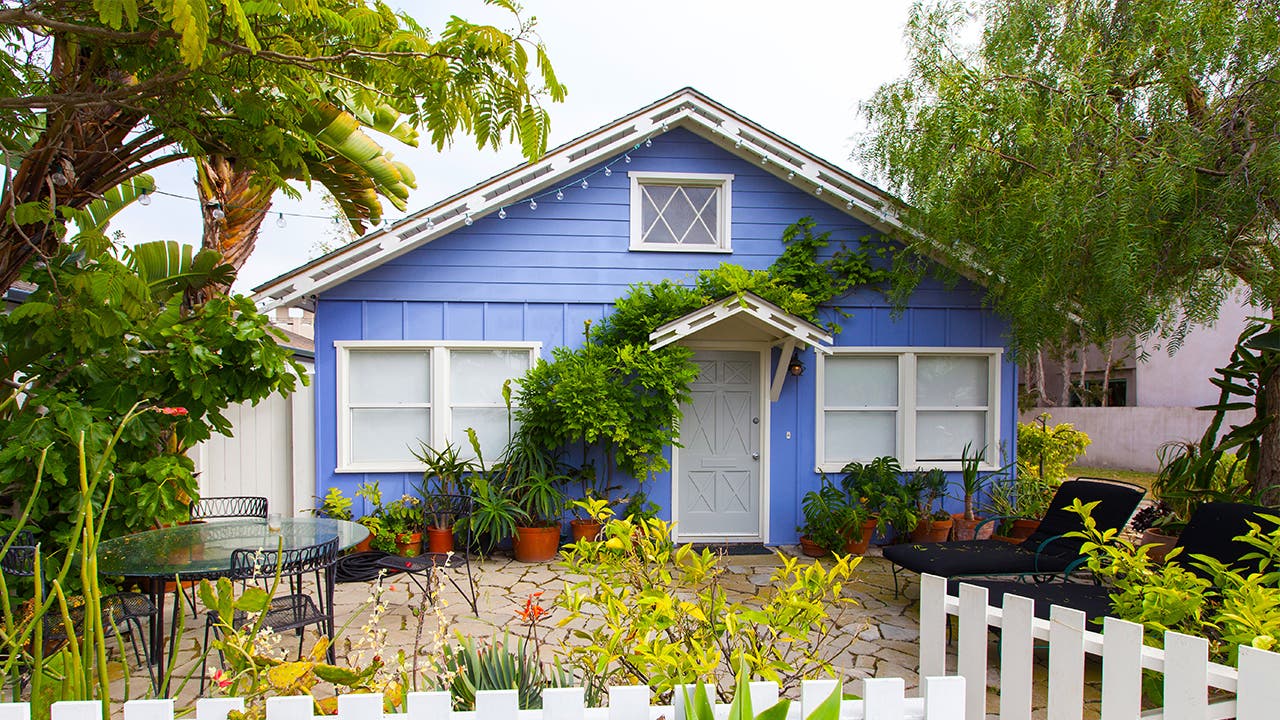 At Bankrate we strive to help you make smarter financial decisions. While we adhere to strict , this post may contain references to products from our partners. Here's an explanation for .
Mortgage refinance rates moved in different directions compared to a week ago, but the most popular 30-year refinance rate advanced, according to data compiled by Bankrate.
As price inflation persists, the Federal Reserve again moved aggressively at its November meeting. The Federal Reserve raised rates three-quarters of a percentage point for the fourth consecutive meeting, a strong policy move that continues to translate to rising mortgage rates.
The Fed doesn't directly control fixed mortgage rates, however — the most pertinent number is the 10-year Treasury yield. Even so, high inflation all but forces the Fed to act aggressively, and it sets the tone for rates overall.
Here's a pro tip: Getting multiple offers can save you thousands of dollars over the life of your mortgage.
"No matter whether the housing market is red-hot, in a cooling-off stage or something in-between, one can and should seek to save money on financing by seeking multiple offers on a mortgage," says Mark Hamrick, Bankrate senior economic analyst. "The result is savings on the monthly payment, as well as during the entire experience of ownership, and the peace of mind that one got the best rate. That can literally equate to saving thousands of dollars in the long term."
30-year fixed refinance
The average 30-year fixed-refinance rate is 6.52 percent, up 4 basis points over the last seven days. A month ago, the average rate on a 30-year fixed refinance was higher, at 6.69 percent.
At the current average rate, you'll pay $633.38 per month in principal and interest for every $100,000 you borrow. That's up $2.63 from what it would have been last week.
You can use Bankrate's mortgage calculator to get a handle on what your monthly payments would be and see the effect of adding extra payments. It will also help you calculate how much interest you'll pay over the life of the loan.
15-year fixed refinance
The average for a 15-year refi is currently running at 5.80 percent, down 1 basis point from a week ago.
Monthly payments on a 15-year fixed refinance at that rate will cost around $829 per $100,000 borrowed. The bigger payment may be a little harder to find room for in your monthly budget than a 30-year mortgage payment would, but it comes with some big advantages: You'll come out thousands of dollars ahead over the life of the loan in total interest paid and build equity much more rapidly.
10-year fixed refinance
The average rate for a 10-year fixed-refinance loan is 5.66 percent, down 20 basis points over the last week.
Monthly payments on a 10-year fixed-rate refi at 5.66 percent would cost $1,093.21 per month for every $100,000 you borrow. That's a lot more than the monthly payment on even a 15-year refinance, but in return you'll pay even less in interest than you would with a 15-year term.
Where are mortgage refi rates headed?
Since the beginning of the coronavirus pandemic in 2020, rates were hovering around historic lows. Now, rates are increasing as the Federal Reserve moves to contain inflation.
Most experts predict rates will continue to rise through 2022.
"Until inflation peaks, mortgage rates won't either," says Greg McBride, CFA, Bankrate chief financial analyst.
To see where Bankrate's panel of experts expect rates to go from here, check out our Rate Trend Index.
Want to see where rates are right now? See local mortgage rates.
Last updated January 24, 2023.
What is a refinance?
Refinancing your mortgage means taking out a new home loan. In the process, you'll fully pay off your existing loan, and then start payments on a new one. The two most popular kinds of mortgage refinances are rate-and-term changes — which result in a new interest rate and a reset payment clock — and cash-out refinances. Cash-out refinances allow homeowners to take advantage of their equity by taking out a new mortgage with a larger principal based on the home's current value.
30-year refi? 15-year refi? Cash-out refi? What is right for me?
No matter what kind of refinance you choose, once you close on your new loan, the payment clock goes back to zero. For example, if you take out a new 30-year mortgage, you'll have another 30 years of payments in front of you.
That said, a 30-year refinance is the right choice for a lot of people. Extending the term of your loan means lower monthly payments, which can free up some money if you have a tight budget.
A 15-year refi has some advantages, too, namely that you pay a lot less interest over the life of the loan. Fifteen-year mortgages tend to charge lower rates than 30-year mortgages, and they also have a shorter repayment window, so the overall savings can be significant. Keep in mind, though, that a short repayment window is a double-edged sword. It does help you save in the long run, but with less time to pay, 15-year mortgages have higher monthly payments.
Here are sample payments on a $300,000 mortgage at 6 percent interest:
| Term | Monthly payment | Total cost |
| --- | --- | --- |
| 30-year | $1,798 | $647,934 |
| 15-year | $2,531 | $455,746 |
A new mortgage can also help you tap your home equity if you exercise a cash-out option. If you have enough equity in your home, you can apply for a new mortgage with a larger principal balance and take the difference from what you owe on your old loan in cash. Doing this can allow you to finance other spending at a low rate compared with other forms of borrowing. Some of the most common uses for cash-out funds are home improvements, debt consolidation or education financing.
What will a refinance cost?
Refinance costs can change based on where you're located, the lender you're working with and a number of other factors. The general rule of thumb, however, is that costs are around 2 to 5 percent of the loan's principal amount. On a $300,000 mortgage, that means $6,000 to $15,000 in closing costs.
Can I save money with a refinance? Is now a good time to refi?
Because many homeowners locked in record-low rates in 2020 and 2021 and they've since since gone up, refinancing generally isn't a money-saving move at this time. Consider refinancing in the future if prevailing interest rates fall below the rate you currently have on your mortgage.
Keep in mind, though, you'll want to calculate your break-even timeline. If you're planning to move soon, you may not save enough to recoup your closing costs before you do.
How to shop for and compare mortgages
Comparing offers is critical to get the best deal on your mortgage. Make sure to get quotes from at least three lenders, and pay attention not just to the interest rate but also to the fees they charge and other terms. Sometimes it's a better deal to choose a slightly higher-interest loan if the other aspects are favorable.
Steps to get the best mortgage rate
Minimum credit scores for different kinds of mortgages
Different mortgages have different minimum requirements for their borrowers. Although lenders are free to adjust these numbers as they please, here are the most common credit score minimums for some common types of mortgages:
If your credit score is less than 500, work on improving it before applying for a mortgage, because most lenders won't issue a loan to someone with a score of 499 or lower. However, if your credit score is higher than these minimums, you may be able to secure a better interest rate.
Methodology: The rates you see above are Bankrate.com Site Averages. These calculations are run after the close of the previous business day and include rates and/or yields we have collected that day for a specific banking product. Bankrate.com site averages tend to be volatile — they help consumers see the movement of rates day to day. The institutions included in the "Bankrate.com Site Average" tables will be different from one day to the next, depending on which institutions' rates we gather on a particular day for presentation on the site.
To learn more about the different rate averages Bankrate publishes, see "Understanding Bankrate's Rate Averages."
Shopping for a mortgage lender?
Learn more