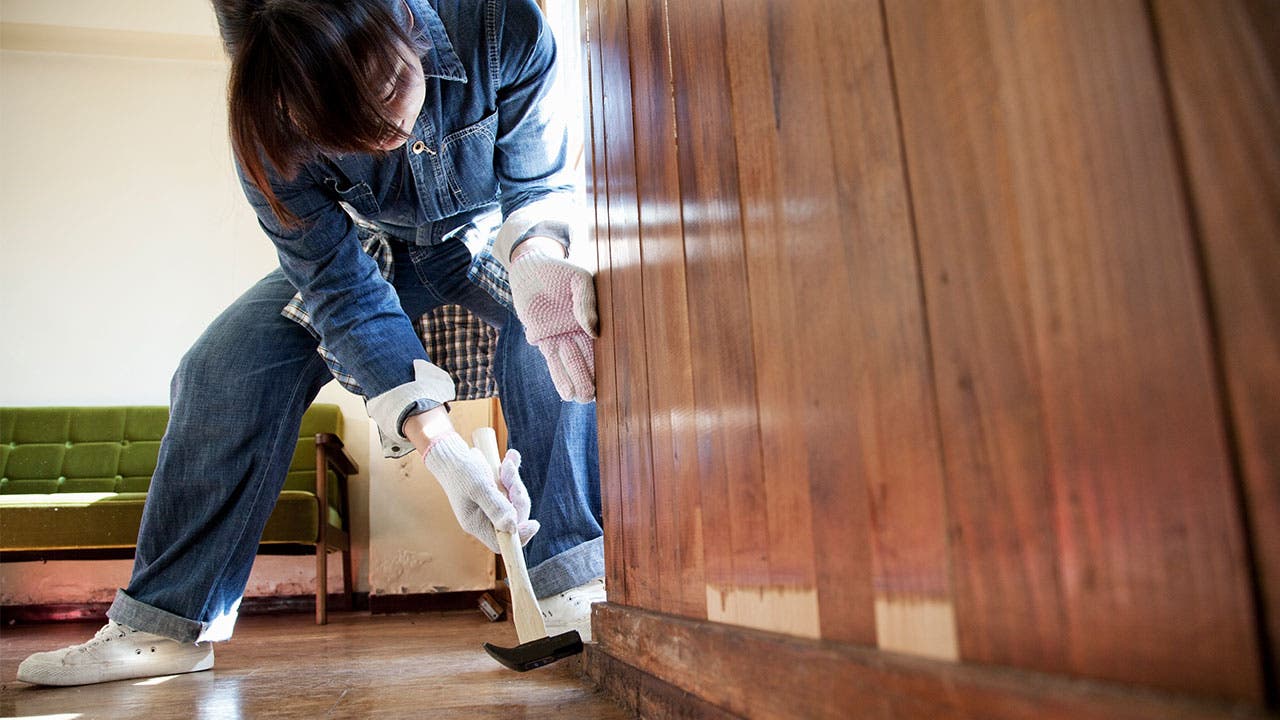 American homeowners are flush in tappable equity. Today, they have three times as much home equity as they did at the bottom of the market in 2012, according to a report from Black Knight, a real estate and mortgage data analytics firm.
For some homeowners, this is an opportunity to do home renovations, which is an industry that's gathering steam. Annual growth in homeowner remodeling spending has risen steadily since 2016. In the second quarter of 2018, such spending jumped 7 percent to $324 billion, according to a report by Harvard's Joint Center for Housing Studies.
"Typically, a lot of remodeling does happen around the point of the sale. But we're seeing that existing homeowners are doing more projects and they're spending more money on renovations," says Abbe Will, a research analyst at the center.
As the values of homes increase, more homeowners have capital to bankroll their home projects with equity-based loans. Home equity can be a smart way to finance a remodel, but only if you do it right. Here's some tips to steer you through.
The benefits of using HELOCs
A home equity line of credit, or HELOC, can be a useful option for home renovations because you're extended a fixed line of credit and you can use as much or as little as you want, says Trevor Lane, vice president of Mortgage Capital Partners.
For many home projects, the total amount is often unknown until the renovation is complete. This means you only have to draw the money you need from your HELOC. Consequently, you only pay interest on that amount. For example, if you're approved for a $100,000 HELOC, but use $70,000, then you only owe interest for what you used.
Another advantage of a HELOC is that the monthly payments are usually smaller than a cash-out refinance or personal loan. The reason for this is that borrowers are only required to repay the interest during the draw period. For homeowners who want to make major renovations without having to make large monthly payments right away, they might want to put HELOCs on the table.
A couple alternatives to HELOCs are personal loans and cash-out refinances. HELOCs have an edge over personal loans because they're often less expensive. Depending on your credit, the interest rates on personal loans can be anywhere between 6 percent and 30 percent or more.
"Most HELOCs are tied to prime rate and the prime rate is currently at 5 percent, so the HELOC can be a good tool to make updates to someone's property," Lane says.
Cash-out refinances traditionally have slightly more competitive interest rates than HELOCs, but you would lose your existing mortgage rate. Unlike HELOCs, which are second mortgages, a cash-out refinance replaces your first mortgage.
If your current rate is less than today's HELOC rates then you could be setting yourself up to spend more on your mortgage.
Finally, the mortgage interest on HELOCs are tax deductible only if the funds are used to make home improvements. This deduction could be a big help when tax time rolls around.
High-impact home improvements
People who use HELOCs to pay for home renovations might want to consider the return on their investment. For example, if you sink too much into a master bathroom you might not be able to recoup the cost, says Christopher Gibson with Brokers Guild Cherry Creek in Denver.
Replacing old front doors with steel doors, for example, is a high-return investment. Homeowners can expect to recoup about 98 percent of the cost, according to Remodeling magazine's 2018 Cost vs. Value Report.  
Lighting also goes a long way, says Gibson. For homeowners who plan to sell their home, investing in lighting — particularly if your home is dark, makes an impact on buyers.
"Don't draw attention to the fact that your home doesn't get a lot of natural light. Put in lights and get rid of dark corners wherever you can. Buyers are drawn to bright spaces," Gibson says.
New carpet and fresh paint are not only inexpensive upgrades, but they give the home a move-in ready feel.
"The smell of new paint and new carpet is powerful. It really adds to the impression that this house has been well-maintained," Gibson says.
Adding an extra bedroom and updating kitchens are also great ways to increase the value of your home, depending on the home and the neighborhood, while expensive walk-in closets probably won't translate into more value at resale, says Lane.
How HELOCs work
HELOC's are loans that use your house as collateral, allowing you to borrow against the equity in your home. The risk in getting a HELOC is that if you can't afford to repay it, you could lose your home.
All HELOCs have a draw period and a repayment period. The draw period is the amount of time you have to use the funds you were approved for. Once that period expires, you can no longer withdraw funds and you must start repaying the full loan.
Most HELOCs are adjustable-rate loans, although more lenders are offering fixed-rate options these days. For adjustable-rate HELOCs, your loan may have a fixed rate during your draw period, and it adjusts once the draw expires. Other lines of credit adjust right away with the prime rate. In a rising-rate environment, which has been the case since late 2015, this means your loan will get more expensive.
Some financial experts advise paying down the principal as soon as you can, so that you can avoid owing more in interest later.
"I recommend to my clients to eliminate principal on the equity line first. If you have extra money, spend it on the equity line, not on first mortgage. This is because your HELOC has a floating interest rate," Lane says.
There are exceptions to that rule, including for people who can earn more in other investments than they would paying down the principal.
"Everyone's situation is different. My high net-worth clients sometimes ask for principal-only loans because they need their cash for other investments," Lane says.
One final word: Shop around at multiple lenders to get the best deal on a home equity loan. Even a small difference in the interest rate can cost you thousands of dollars over the years.
Learn more: