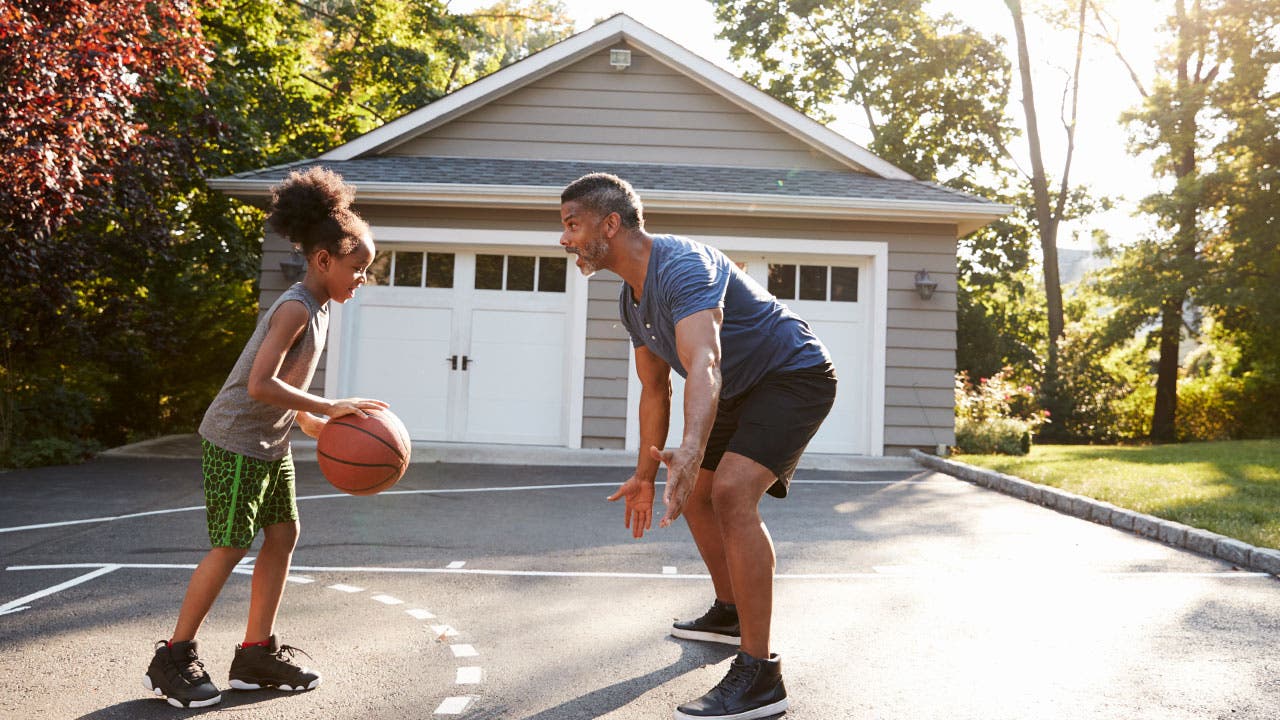 The path to owning your own home isn't just a checkbox on life's to-do list. It's a journey that lasts well beyond closing day.
We at Bankrate want to be your go-to source for every step you make in that journey, from deciding whether to rent or buy, to how to pay for home improvement projects – and everything in between. In this guide, you'll find articles that lead you through each part of the homebuying process. The goal: to help you make informed, savvy financial decisions.
Here's a closer look at each step in the homeownership journey, along with in-depth advice that delves deeper into each topic. You're about to make one of the largest investments of your life. Don't worry – we've got your back.
Rent vs. buy
Most people face this question at some point in their lives, but the answer is far from cut and dry. You need to consider several factors: your financial situation, distance from your job and family, and your space needs, among other things. Renting makes sense if you don't plan to stay in place for long, or if the maintenance or upkeep of owning a home is too much for you.
Buying a home, though, builds equity and your personal wealth. When you pay rent, you're building your landlord's equity. To buy a home, you'll need a significant amount of cash for closing costs and a down payment. Also, there are hidden costs: property taxes, homeowners insurance, mortgage insurance (if you don't have at least 20 percent to put down), maintenance and repair costs, and possibly homeowners association dues.
You might crunch numbers and find that owning costs more than renting. Don't forget, though, that home values can rise over time, even as monthly payments stay fixed. Meanwhile, landlords can always hike rent.
Learn more
Types of mortgage loans
Conventional or FHA? Adjustable-rate or fixed-rate mortgage? Jumbo or conforming? With so many loan options to choose from, it's hard to know where to start. The type of loan you select will depend on a few factors: your credit profile and score, finances, debt, income, employment situation, how long you plan to stay in the home, the home's price and your down payment amount.
Not all lenders offer every type of loan, so it's important to compare different lenders to see which one can best help you. You can compare mortgage rates and lenders on Bankrate.com. Keep in mind that different lenders have varying requirements for different loan programs, and what passes muster for one won't necessarily get you approved with another.
When evaluating different loan options, pay attention to the interest rate, annual percentage rate, minimum credit requirements, down payment amounts, closing costs, repayment terms and any other special features.
Learn more
What to know before applying for a mortgage
Before applying for a mortgage, assess your credit and finances. Lenders will look closely at your credit history and scores, as well as your debt, income and employment history, and renting track record. Checking your credit report long before you meet with a lender can help you spot major errors or areas you need to work on. Understanding how your credit score and history impact your loan application will put you in a stronger position to get preapproved.
It's important to have a basic understanding of how mortgages work, too. For example, when you make a down payment below 20 percent of the home's purchase price, you'll pay for mortgage insurance. That adds to the cost of your loan. You may also have the option to pay points up front to buy down your interest rate. Knowing what lenders look for in your application, along with strategies to save on fees and get a lower rate, will ensure you make smart decisions.
Learn more
Getting preapproved
When you're ready to go all in, a mortgage preapproval tells sellers and real estate agents you mean business. It shows that you're financially capable of buying a home and you've done the legwork to make serious offers.
You'll be asked to provide a slew of documents to prove your ability to repay a mortgage. If you get preapproved, you'll receive a loan estimate form that outlines all the details of your mortgage. Read it carefully and ask questions about anything you don't understand.
A preapproval is generally conditional and makes no guarantees of a final loan approval. Lenders may ask you for additional information before giving you the green light. Also, if your credit, debt, income or employment changes from preapproval to closing, you risk sabotaging the entire deal. Keep the status quo until closing day.
Learn more
What to expect at closing
Once you've been cleared by your lender to close, you'll make your home purchase official. At closing, you'll sign paperwork to transfer ownership of the home from the seller's name to yours. You'll also sign mortgage documents, which are legally binding. Many closing agents have gone to electronic signing systems to simplify the process, but some might require hard-copy signatures.
Many lenders roll the property taxes and insurance premiums into your monthly mortgage payments. They set aside this money in an escrow account to ensure those bills are paid on time. This protects the lender from tax liens and uninsured losses that you can't repay. In some cases, you might be able to pay these bills on your own, but lenders typically charge a higher interest rate to account for the risk.
Learn more
Homeownership
After closing, the ball is in your court to pay your mortgage on time and in full every month. Some lenders may resell your mortgage to another lender. The terms of your loan won't change, but you may have to pay a different servicer.
Over time, you may run into hardships – you may lose a job, your health may decline or a spouse may die – that make it difficult to pay your bills. If you fall behind on mortgage payments, though, your loan could go into default and you could wind up in foreclosure. Contact your loan servicer immediately to discuss options if you run into financial trouble.
Down the road, you might decide to refinance your mortgage to get a better rate, lower your payments or take cash out of your home's equity. Again, shop around with lenders to ensure you get the best deal. If you decide to pay off your loan early, make sure your loan agreement doesn't have a prepayment penalty. Another consideration before paying off your mortgage: Make sure you're saving enough money for retirement and emergencies.
Learn more