Reduce college housing costs
Students can't control the price of college tuition, but they have options when it comes to everything else. According to the College Board, students attending a four-year, in-state public institution spend an average of $12,368 per year on housing, books, transportation and other fees. That's more than $5,300 above the average cost of tuition.
By making a few smart financial choices, students can significantly reduce their college housing costs.
Evaluate the options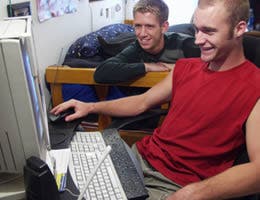 Not all dorms are made equal, explains Doug Hallenbeck, executive director of housing for Clemson University in Clemson, S.C.
"If you're trying to save money, then the best way to go is with the cheapest housing option," he says. "A private room with a private bathroom is going to be much more expensive than a shared room with a community bathroom."
At Clemson, there's a $3,000-per-year discrepancy between the cheapest and most expensive dorm. Students willing to share their room, live in older buildings and walk farther to their classes for the year will leave campus with a fuller bank account.
Meal plans are another place where students can cut back, says Hallenbeck. Because meal plans range from $815 to $1,563 per semester at Clemson, students who plan their meals wisely will be rewarded with enough to cover books for the following semester.
Work it off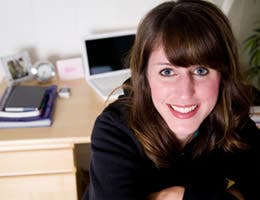 Resident advisers — upper class students who supervise those living in dorms and on-campus housing — are frequently given free housing in exchange for a few hours of service a week.
"Some institutions pay just room, some pay room and board, some pay both and a stipend," says Anthony DeSantis, director of housing at Nova Southeastern University in Fort Lauderdale, Fla.
The drawback is that if the job pays well enough, it could subtract from the financial aid package. According to the Department of Education, the maximum amount students can earn without losing financial aid is $4,500 for the 2010-2011 school year. For every dollar earned above that mark, students will lose 50 cents in aid, starting with their need-based scholarships and grants. To reduce the cost of housing, students who heavily rely on financial aid might investigate federal work-study positions that won't detract from financial aid.
Look off campus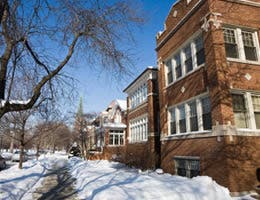 In some cases, living off campus can be cheaper than living on, but not very often, says Kay Reuter-Krohn, associate director of housing for the University of Wisconsin-Madison.
While students frequently find cheaper rental options off campus, they forget to factor in extra costs that can drive up the price of an off-campus apartment.
"The advantage of living on campus is that when you sign your housing contract, you know how much you're going to spend," says Reuter-Krohn. "When you move off campus, you have to pay rent plus utility costs, security deposits, Internet fees, the cost of furniture you'll need and transportation from your apartment to campus."
DeSantis adds that students receiving financial aid who opt for off-campus housing should first make sure that their aid packages aren't affected. Because aid packages that cover college housing costs are typically designed with the cost of on-campus room and board in mind, extra expenses incurred in off-campus housing, such as the cost of utilities or cable, may not be covered.
"Students with financial aid awards really need to look at whether their awards are enough to cover off-campus housing," DeSantis says.
Tap free resources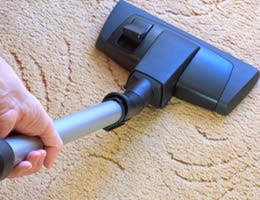 An added bonus to living on campus is that students have a wide array of cheap and free resources at their fingertips. From free dorm dinner nights (for those not on the meal plan) to low-cost lofts for beds, university housing departments frequently offer their on-campus residents strong fiscal help simply for living where they do.
At the University of Iowa in Iowa City, on-campus residents needn't buy dorm necessities like vacuum cleaners because the school rents them at a significantly lower cost.
"For $15 a year, students can rent a vacuum instead of purchasing one and lugging it home at the end of every year," says Von Stange, director of housing and dining. "It's small, but our students use the service a lot."
An additional perk is that UI residents are also eligible for two specialized scholarships only available to on-campus students.
To make the most out of your school's free resources, on-campus students should hit up their financial aid office to see if they're eligible for any specialized scholarships, grants or work-study jobs.
College finance resources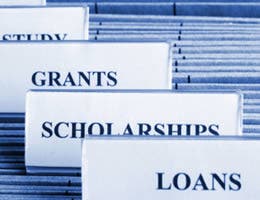 Before you head off to school, use these calculators to figure out your finances to help you save money while earning a degree: