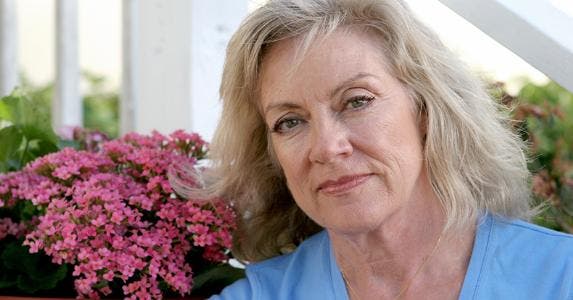 Dear Senior Living Adviser,
I was married for 20 years and then divorced. Neither my ex-husband nor I have remarried. When I reach retirement age, 65, will I be able to draw on his Social Security as well as my own?
I live on very little income from my jobs and barely make ends meet. I cannot afford a 401(k) or 403(b) plan. Will I need to work until the day I die?
— Jennifer Juncture
Dear Jennifer,
While Medicare eligibility starts at age 65, your full retirement age is at least 66. That's for people born between 1943 and 1954. If you're born after 1954, the full retirement age for Social Security benefits increases from 66 to 67. For anyone born in 1960 or later, it's at age 67.
More bad news: You don't get two Social Security checks. You'll get one. It will be based on your earnings record, or a spousal benefit based on his work record. If you claim benefits before your full retirement age, the benefits are reduced, and they may be based on a combination of your benefit and the spousal benefit.
If you wait until your full retirement age, you have the ability to draw a full spousal benefit based on his work record and can let the benefit based on your work record earn delayed retirement credits, with the benefit increasing up to age 70.
Should your ex-husband predecease you, you'll be entitled to a survivors benefit, if it is higher than the benefit you're receiving. Survivors benefits can start at age 60, or earlier in some cases. All of this presupposes you didn't remarry before turning age 60, or age 50 if you're a disabled, surviving, divorced spouse or disabled widow. Your ex-husband's decision to remarry doesn't impact you at all.
I can't answer the question about whether you'll need to work until the day you die. If you can't afford to save for retirement, don't have a pension and are trying to live on just your Social Security benefits in retirement, you definitely want to look into how you can maximize those Social Security benefits. I recommend Social Security Solutions to help you with a benefits claiming strategy. It's not free, but with four levels of service, ranging from $20 to $250, it's reasonable.
Meanwhile, work on reducing your debts, living within your means, getting your mortgage paid down if you have one and estimating your retirement income needs by putting together a budget.
Ask the adviser
To ask a question of Dr. Don, go to the "Ask the Experts" page and select one of these topics: "Senior Living," "Financing a home," "Saving & Investing" or "Money." Read more Dr. Don columns for additional personal finance advice.
Bankrate's content, including the guidance of its advice-and-expert columns and this website, is intended only to assist you with financial decisions. The content is broad in scope and does not consider your personal financial situation. Bankrate recommends that you seek the advice of advisers who are fully aware of your individual circumstances before making any final decisions or implementing any financial strategy. Please remember that your use of this website is governed by Bankrate's Terms of Use.