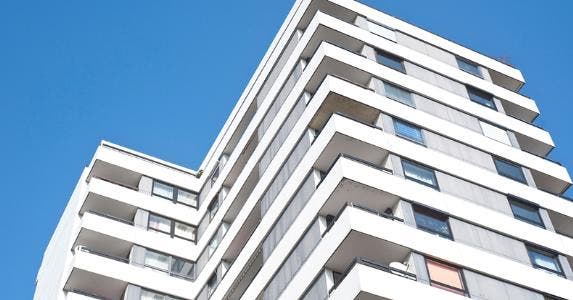 Dear Real Estate Adviser,
I bought a condo in 2006 at the market peak, and I'm current on everything. But the complex went bankrupt and was bought by a group that's now converting to apartments; they've assumed over 80 percent ownership now. However, I still owe much more on my loan than the group is offering for my unit, so it looks like I'm going to owe the lender $50,000. How can I bring this to a more satisfactory resolution?
— Rob B.
Dear Rob,
You're part of a growing number of condo owners getting mired in a process called "repartmenting," which affords very little consumer protection, unfortunately. And now you're faced with living in a development composed mostly of rentals, which lowers your unit's value and makes it nearly impossible to sell yours due to the general lack of bank funding for such transitioning units.
Unfairness is the norm
While there are some legislative moves afoot to protect people in your situation, the deck remains stacked against you in most jurisdictions. Case in point: New complex owners in such scenarios are still typically allowed to use their own appraisers to value the occupied condo units they want to buy, which, of course, opens the door to legal price rigging and other conflicts. In one "repartment" case in Pennsylvania, remaining owners were offered around $33,000 each for condo units that were valued at an average of $90,000 by the individual owners' appraisers. In another case, remaining unit owners were told by their complex's buyers that they'd now have to pay rent in addition to paying their notes. Ouch!
Cover the legal bases
Certainly, you can petition your bank for a short sale, but there's a good chance you'll still be responsible for your loan's full balance because there's little lender motivation. Under the circumstances, it's highly unlikely you will be allowed to refinance, either.
It may be worth your while to run your contract by an attorney to make sure no enforceable representations were made about the resale value, contingencies after the complex's sale, etc., and to determine what, if any, recourse you have. In most cases, the best you can hope for would be a case to contest the complex owners' appraiser determination.
Gather allies
For more clout, you could try rallying remaining owners. In Florida, some condo-to-apartment conversions can be blocked if 10 percent of unit owners object. Failing that, you might even try something off-the-wall: contacting the local press and even staging a protest with picket signs, though you may risk reprisals by the owners. You should at least contact your local fair-housing council to pursue other possible avenues of redress. Sometimes, condo owners have been allowed to derive a little more value from their investments by negotiating favorable terms with owners to stay on as renters.
It's not your fault
For those who would merely exclaim "let the buyer beware" after reading this scenario, this goes beyond that. Yes, the owner bought at a high point and the market has retreated, but he's not being given a chance to regain lost value when and if the condo market improves. His hand is being forced, and he risks even lower offers the longer he tries to stay.
One takeaway for readers here is that it's generally best practice to avoid buying in the early stages of a condo development unless you live in New York City or other desirable high-density urban environments where demand is higher.
Good luck, Rob! It sounds like you'll need it.
Ask the adviser
To ask a question of the Real Estate Adviser, go to the "Ask the Experts" page and select "Buying, selling a home" as the topic. Read more Real Estate Adviser columns and more stories about real estate.
Bankrate's content, including the guidance of its advice-and-expert columns and this website, is intended only to assist you with financial decisions. The content is broad in scope and does not consider your personal financial situation. Bankrate recommends that you seek the advice of advisers who are fully aware of your individual circumstances before making any final decisions or implementing any financial strategy. Please remember that your use of this website is governed by Bankrate's Terms of Use.