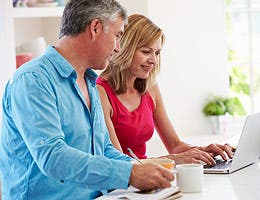 Insurance for the 'sharing economy'
Hotel chains and rental car companies may not be headed for the history books, at least not yet. But lately, some savvy travelers have been moving away from these traditional travel providers and turning toward web-based newcomers that are part of what's been dubbed the "sharing economy."
These new services match vacationers with locals who are willing to rent out their homes or cars.
While peer-to-peer travel services may sound like great ways to save on travel or make some extra bucks off your dwelling or vehicle, they aren't without risk, says Michael Barry, a vice president with the Insurance Information Institute.
"Given the growing popularity of these websites … we believe more policyholders are checking with their insurance company before renting out their property," says Barry, who adds that vacationers also should verify their coverage if they plan to rent out someone else's home or car.
Insurance agents say people using peer-to-peer travel sites should check the fine print. In some scenarios, the services may offer some coverage. But in other cases, owners and renters may be on their own.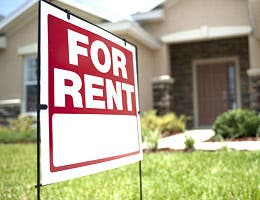 Insurance if you rent out your home
Whether you're renting out your entire home or just a room, it pays to read your policy and contact your home insurance carrier in advance, says Rino G Pietanza, an insurance broker with Summit Coverages in Brooklyn, N.Y.
"Watch out for special endorsements or warranties that specifically exclude (renting out your property)," he advises.
Some policies cover casual rentals and the occasional boarder, but other carriers may require you to add additional coverage, says Pietanza. If you frequently rent out your property, your carrier may force you to buy commercial coverage.
"There's no line in the sand when it becomes a business," he says. "A lot of policies let you do this for between two and six weeks, but it really runs the gamut."
Services that match homeowners with travelers tend not to offer any liability coverage for property damage or injury, Pietanza says, although they may provide protection against fraudulent bookings and other issues related to the rental agreement.
"Those clauses may sound like insurance and even have some language that looks like insurance, but it's not liability coverage," he says.
Two popular home-rental sites, Airbnb and VRBO, advise owners to arrange their own liability coverage.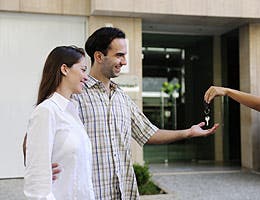 Insurance when staying in a stranger's home
When you're booking a vacation, it's a good idea to get some travel insurance. Airbnb strongly recommends travel insurance in case of injuries or emergencies during a vacation in someone else's home.
But a travel policy won't do you much good if you damage something or hurt someone in the rental, says Ashley Hunter, an insurance broker in Austin, Texas, who runs HM Risk Group.
"In most cases, the liability section of your homeowners policy would come into play, assuming you didn't act in an egregious way," says Hunter. "A standard traveler's policy won't help you because it's designed to cover things like canceled trips and lost luggage."
Vacationers should check with their carrier before they book a peer-to-peer travel rental, Hunter advises. If your homeowners or renters policy doesn't offer enough liability coverage when you rent another person's home for a vacation, you may want to look into an umbrella policy, which can significantly boost your liability coverage.
Compare homeowners insurance rates to find the best deal.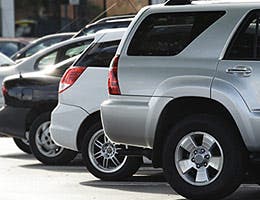 Insurance if renting your car to travelers
Relatively new sharing-economy services such as FlightCar, Hubber and RelayRides allow you to rent your car to other travelers when you leave it behind at an airport.
From an insurance standpoint, it's a potentially "dangerous" arrangement for vehicle owners, warns Pietanza. "The standard auto insurance policy specifically excludes the rental of your vehicle to others," he explains.
FlightCar says it offers several types of primary insurance coverage so the car owner's insurance is never involved in the event of an accident, theft or a natural disaster. Pietanza says other, comparable services offer similar insurance promises, but he still advises owners to check with their carrier first.
"I would read the fine print," he says. "Some states, like New York, have no-fault medical coverage that follows the vehicle, not the driver. The policy covering the car may be required to respond first, which may be followed by a cancellation notice when (your insurer) finds out you're renting your car to strangers."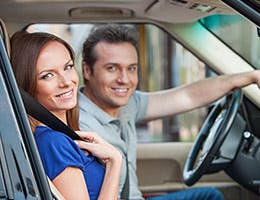 Insurance when you rent a stranger's car
If you're planning to rent someone else's car through a peer-to-peer service, there's a good chance your existing auto insurance policy may cover you for any accident. But it's smart to check ahead of time, because rules often vary by state, says Pietanza.
"I would recommend calling your carrier to confirm that you have the necessary coverage, especially if you plan to drive out of state, or (if) the car you are renting is in another state," Pietanza says.
If your policy wouldn't offer much protection in a sharing-economy rental situation, you may wish to purchase additional coverage. Compare auto insurance rates to get the best deal.
Vehicle renters might get some coverage through the peer-to-peer travel site. FlightCar includes some basic coverage in every rental, including liability protection. However, getting collision coverage, to take care of any damage you do to the vehicle, costs extra.
Pietanza says it's important to go over the contract and understand what is and isn't covered.