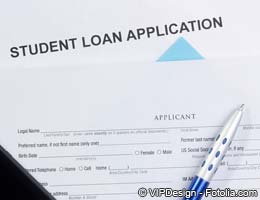 Do you understand your student loan?
In the world of student lending, federal loans are king. Armed with lower interest rates and better borrowing terms than private or alternative student loans, federal loans are often the saving grace of students who don't land scholarships or grants.
The problem with federal student loans is that many college students don't understand them at all. Research by the nonprofit youth advocacy group Young Invincibles shows that nearly two-thirds of high-debt borrowers "misunderstood or were surprised by" aspects of their loans or the student loan process.
As college students and parents review those financial aid award letters, here's what they should know about the ins and outs of federal student loans.
The 3 flavors of government loans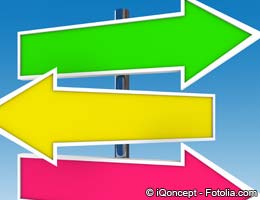 The U.S. government offers three basic types of federal loans — Stafford loans for all students, Perkins loans for qualified low-income students, and PLUS loans for graduate, professional-degree students and parents of students attending school. Each program has its own eligibility requirements, interest rates and borrowing terms. But what they all have in common are fixed rates and government protection in case of financial hardship. They also come with multiple repayment options and the ability to postpone payments in cases of financial hardship.
As the largest of the federal loan options, the Stafford loan program comes in two varieties — subsidized loans, for low-income students, and unsubsidized loans, which are available to everyone. The difference is that with subsidized loans, interest isn't charged while the student is in school. Unsubsidized loans start accumulating interest as soon as a student receives the money.
They're available to everyone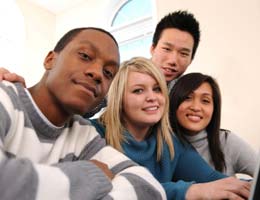 The federal government does offer need-based student loans for low-income college enrollees, but funding is still available for everyone else. All U.S. resident students, regardless of financial circumstance, qualify for unsubsidized Stafford loans totaling up to $31,000 for dependent undergrads, $57,500 for independent undergrads and $138,500 for those seeking graduate or professional degrees, reports the Department of Education. Unlike private loans, students won't need a co-signer or to pass a credit check to get the loan.
Unfortunately, students frequently aren't aware they're eligible for federal loans. Research by the National Center for Education Statistics shows nearly half of all dependent undergraduates who took out private loans did so before exhausting their federal options.
"One of the biggest mistakes students make is not utilizing the federal student loans first," says Pat Watkins, director of financial aid at Eckerd College in St. Petersburg, Fla. According to the Young Invincibles study, about two-thirds of high-debt borrowers don't understand the difference between private and federal loans.
The yearly limits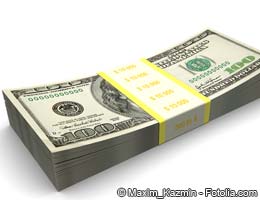 "Some (students) seem to be caught off guard by the aggregate limits" of federal loans, says Kathy Elsea, director of financial aid at Truman State University in Kirksville, Mo.
While Stafford loans are available to all students, the Department of Education limits Stafford borrowing to $5,500 in loans for the first year of college, $6,500 for the second, and $7,500 for the third and fourth years, with an additional $4,000 to cover anything beyond for dependent undergrad students. Independent students are limited to $9,500 for the first year, $10,500 for the second, and $12,500 for the third and fourth year, with an extra $12,500 for additional schooling.
The government hopes parents will step in with the rest. If parents can't afford it, The Department of Education allows parents to borrow up to the total cost of attendance minus other financial aid with a Parent PLUS loan; however, parents must pass a minimal credit check to get the loan. Families who don't pass will then be offered bigger Stafford loans in the student's name.
Timing counts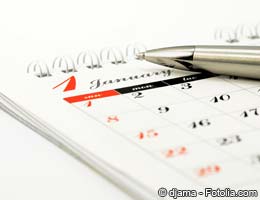 Stafford loans are available to all U.S. resident students year-round, but Perkins loan availability varies from school to school. Available to undergrads and graduate students with exceptional financial need, Perkins loans allow undergrads to borrow up to $5,500 per year and graduate students to borrow up to $8,000 per year. The catch is that schools receive limited Perkins funding each year, and it's up to individual institutions, not the federal government, to decide which students get the loot.
To maximize Perkins eligibility as well as eligibility for state aid and awards funded by the institution, Elsea says families should estimate their tax information and file the Free Application for Federal Student Aid, or FAFSA, as soon as possible.
"You really just have to file it early, and then remember that you have to go back in and make corrections when you have actual (tax) figures," she says.
The FAFSA becomes available Jan. 1 each year at Fafsa.ed.gov.
Loans are often packaged with other aid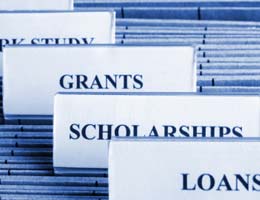 Students can easily get confused about their loans because colleges don't always present them clearly. This is because the way financial aid award letters are constructed isn't standardized. So the way one school compiles grants, scholarships, work-study jobs, student loans and other types of funding from the federal government, the state government and the college itself could be radically different from another.
"It can be tricky when you get a financial aid award letter to figure out exactly what is what," says Jen Mishory, deputy director of Young Invincibles.
To ensure families don't get caught accepting a financial aid package that's substantially more scarce than they thought, Mishory recommends that students and parents read the award letter carefully and pay close attention during the entrance counseling all Direct Loan borrowers are required to complete.
Mishory also recommends checking out The Consumer Financial Protection Bureau's financial aid cost comparison tool, an online calculator that helps families compare the sticker prices of various schools to their average financial aid packages.
"You can look at an award letter, and (sometimes) it's unclear whether something is a grant or a loan," she says. The comparison tool combined with entrance counseling and close reading can help families "avoid very basic, transparent issues like that."
Watch out for interest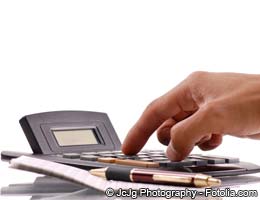 Unsubsidized Stafford loan borrowers don't have to start repaying the loan until six months after graduation, and Perkins borrowers get up to nine months before starting repayment. However, what most students don't know is that interest on both those loans starts adding up the day the loan money is received.
"When that compounding starts, when you're building interest on interest, it stays for the life of the loan unless you decide that you're going to pay that interest during the course of college so that you keep the principal frozen at the amount that you originally borrowed," says Mitchell D. Weiss, adjunct professor of finance at the University of Hartford in West Hartford, Conn., and author of the personal finance book "Life Happens: A Practical Guide to Personal Finance from College to Career."
Interest adds up fast. Borrowers who take out $27,000 in the Stafford loan program — the maximum a dependent student can borrow over four years — will pay back a walloping $10,285.87 in interest charged over a standard 10-year repayment period. According to Finaid.org, borrowers who pay an extra $25 per month on top of their regular monthly payments will cut an entire year off of the life of the loan and pocket an extra $1,143.75 in saved interest.
That repayment plan can cost you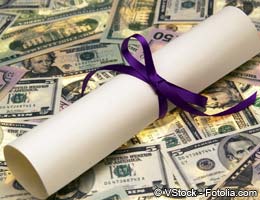 Students rarely realize that the repayment plan they choose can also affect the amount they'll pay back. Most federal loans are automatically put on a 10-year repayment plan, but students can sometimes opt for an extended or income-based repayment plan. The problem with these plans is that while they have lower monthly payments, the borrower will be forking over more interest in the long run.
Dana Redford, manager of marketing for the Arizona Higher Education Loan Authority, a nonprofit that services federal student loans, says borrowers also don't realize loan consolidation can double or even triple the life of the loan depending on how much the student has borrowed. The lengthier the loan term, the more interest they'll pay.
"Consolidation is very attractive because it does lower their payments, but do they want to be paying on their student loans for 20 or 30 years versus paying them off in 10?" she says.
But Redford says you can save if you use a repayment plan correctly. Students who have some money to spare can pay more than their monthly loan payment and save on interest in the long run, since the government doesn't charge a prepayment penalty on federal student loans. According to the Department of Education, when you make a loan payment on a federal loan, the money goes to pay off late fees first, then interest on the loan, then the loan principal.
Loan forgiveness isn't automatic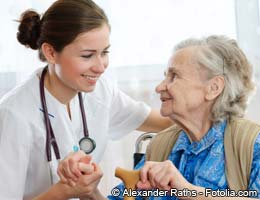 One benefit of federal student loans is that they can be forgiven but only if borrowers enroll in the federal government's income-based repayment plan.
In income-based repayment, students can have monthly payments on federal loans capped to 15 percent of their "discretionary income," defined as any earnings exceeding 150 percent of the current U.S. poverty line. For 2012, that means that borrowers without dependents will have loan payments capped at 15 percent of earnings higher than $16,755.
An added bonus to income-based repayment is that after 25 years of consecutive payments, the government will dismiss any remaining federal student loans. Borrowers who enter public service professions like nursing, child care and social work can have their federal loans forgiven after 10 years of consecutive payments.
The problem, says Radhika Singh Miller — program manager for educational debt relief and outreach for Equal Justice Works, a nonprofit public interest group in Washington, D.C. — is that borrowers oftentimes don't know they need to enroll in income-based repayment to qualify for loan forgiveness. However, the Department of Education and the White House recently unveiled a new plan to raise awareness of IBR and streamline the application process.
"People don't know that they need to take steps (to enroll in interest-based repayment)," Singh Miller says. "It's a scary thing that people can work in public interest for 10 years and then come out and have the government say 'Well, you didn't consolidate properly' or 'You didn't do this,' and it doesn't count."