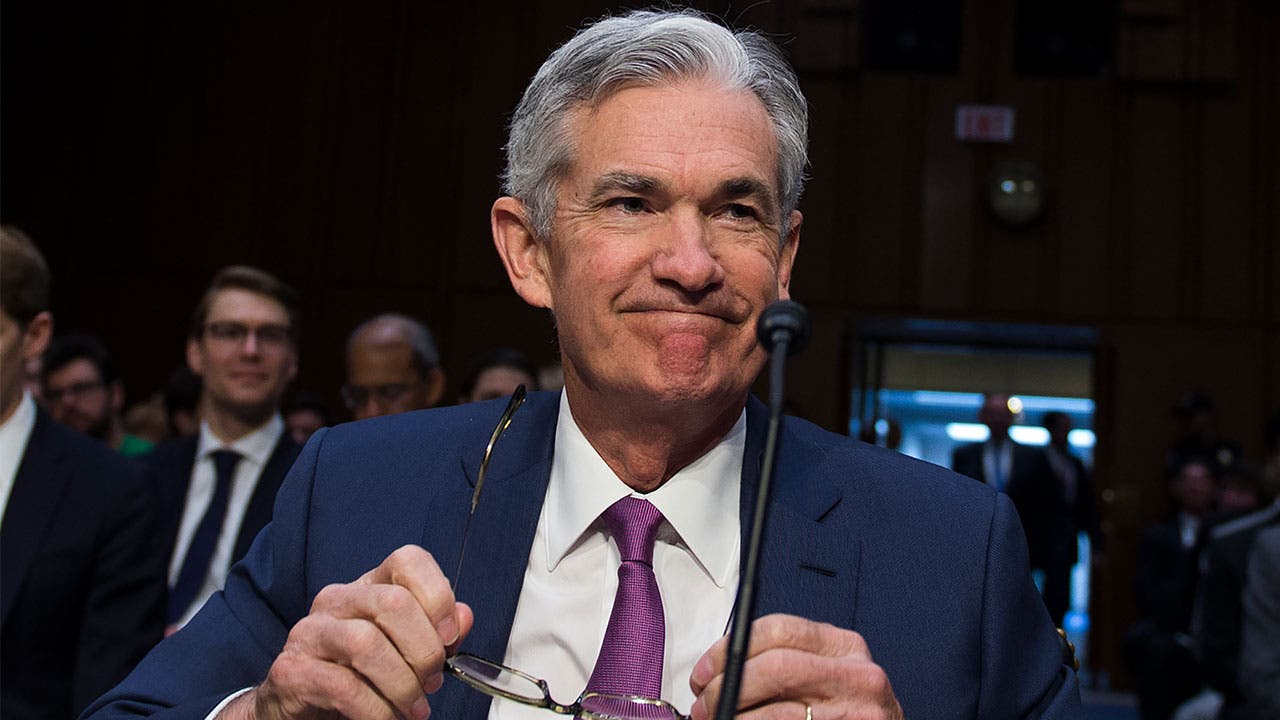 The Federal Reserve just became the bearer of bad news for anyone trapped under a mountain of credit card debt.
Policymakers on Wednesday raised their benchmark federal funds rate by another quarter of a percentage point, lifting it to a range of 2 to 2.25 percent. The decision was unanimous.
The latest Fed rate hike is the third increase of the year and a sign that the end of the committee's rate-raising campaign is nowhere in sight. The Fed also shared updated economic projections and shed light on what we can expect through 2021.
While savers can look forward to seeing higher yields tied to their CDs and money market accounts, conditions look bleak for borrowers with variable-rate debt (namely credit cards and home equity lines of credit). Since the prime rate is also rising by a quarter percentage point (to 5.25 percent), the cost of borrowing is going up, too.
"The cumulative effect of eight interest rates hikes since December 2015 is starting to take a toll on borrowers," says Greg McBride, CFA, Bankrate's chief financial analyst. "The credit card rate that was once 15 percent is now 17 percent, and the home equity line of credit that was 4 percent when you borrowed the money is now 6 percent. For households with tight budgets, each interest rate hike squeezes the vice a little bit tighter."
With only a few months left before the next rate hike, there's no better time to prioritize knocking out high-interest debt.
"Pay down variable-rate debt like credit cards as quickly as possible," McBride says. "Grab 0 percent balance transfer offers to insulate yourself from further rate hikes, but to also accelerate your debt repayment."
Rates are still rising
The Fed's decision to raise rates after its two-day meeting was highly anticipated. By Tuesday afternoon, the CME Group FedWatch Tool — which reflects what the market thinks about the probability of a rate hike — had calculated a 94.4 percent chance that the Fed would bump up short-term interest rates.
Most Fed officials expect to raise rates four times this year, at least three times in 2019 and once in 2020. Analysts believe the next rate increase could come as early as December.
Of course, explaining why the Fed wants to continue hiking rates is tricky. The low unemployment rate and the addition of new jobs every month indicate that the economy is still in good shape. And there's no indication that it needs to cool off.
Unemployment is expected to be at 3.7 percent by the end of the year, up from a projection of 3.6 percent in June. Inflation isn't spiraling out of control, and GDP growth remains relatively sluggish. GDP is projected to rise 3.1 percent this year, up from 2.8 percent in June.
"We're in this bizarre world where here's the issue: The Fed is raising rates, but there's not actually a call to action for the Fed raising rates," says James Hickey, CFA, chief investment strategist at HD Vest Financial Services.
Getting back to 'normal'
The Fed has been busy boosting rates and trimming its balance sheet to try and get back to a level it considers normal. Its statement published today was nearly identical to the one published in August. But the phrase "accommodative" was removed, indicating that the central bank believes rates are nearing the point where they're neutral and not used to prop up the economy or slow the pace of growth.
There's a lot of debate, however, about what exactly the neutral rate of interest is, McBride says.
Robert Frick, corporate economist for Navy Federal Credit Union, says we could be three or four increases from the lower bound of what the Fed might consider a neutral rate.
"We're raising the rate to a point where essentially the Fed has control over the levers of the economy, which they don't have now because rates have been so low for so long," Frick says.
Staying the course
For now, the Fed seems poised to continue gradually raising interest rates. Not even the looming possibility of an inverted yield curve — which has predicted the past seven recessions — is a large enough threat to stop the central bank in its tracks.
"I don't know that that alone would cause them to alter their rate strategy, at least not at this point. But it's definitely something to pay heed to," McBride says. "You can't argue with the track record of the yield curve. The track record of the yield curve is a lot better than the track record of the Fed."
The canceled trade talks with officials in China aren't a major concern for the Fed yet either. A trade war shouldn't cause the Fed to change course unless there's proof that it's actually a problem for the economy.
"If it starts to feed through in the form of higher inflation, it could prompt the Fed to be more aggressive with interest rates," McBride says. "If, on the other hand, it becomes a really stiff headwind to economic growth and you start to see a rapid slowdown in the pace of expansion, that could push the Fed to the sidelines."
Fresh faces at the Fed
The makeup of the Federal Open Market Committee is changing as Fed Vice Chairman Richard Clarida joined for the first time today as second in command.
Some analysts say the Fed could become more hawkish — or more inclined to push up interest rates — in the coming months as members are swapped out. Others say the opposite may be true, particularly with Fed Chair Jerome Powell at the helm.
"Powell himself has basically declared himself someone who wants to wait and see what the numbers say as opposed to depending on forecasts or historical patterns," Frick says. "So I have a feeling that because he is the chairman, things are going to break more dovish."
Gear up for more rate hikes
With interest rates expected to keep climbing, savers should look for opportunities to earn more interest, particularly from online banks. Borrowers should focus on reducing their debt burden. And it's too soon for investors to panic about an impending recession.
"I caution against market timing right now because there's just not enough negative indicators to say you want to take money off the table," Hickey says.
If you have a home equity line of credit, consider finding out whether your lender can fix the interest rate on the outstanding balance, McBride says. And see if you can refinance your adjustable-rate mortgage into a fixed-rate loan.
"Even with the rise in fixed mortgage rates, they're still lower than what that adjustable rate is otherwise going to jump to. If you have an adjustable-rate mortgage and you're facing a reset later this year, your rate's going to jump to five and a quarter or five and three-eighths. You can currently lock in a fixed in the neighborhood of 4.5 percent if you shop around."