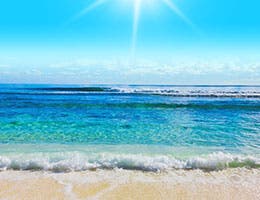 How to transition into retirement
Like quitting a dangerous drug, experts recommend easing out of work and into retirement with a planned and measured approach. Sure, you could go cold turkey, but it's a risky road to take.
Retirement planning won't guarantee an idyllic retirement, but it does increase the likelihood that you will be financially prepared for the rigors of not working. Ideally, you'll begin charting your transition out of the workplace and into retirement at least five years from the time you plan to leave. Starting as m­­uch as a decade out would be even better.
"If you do the planning ahead of time and realize that you need to recalibrate your original vision, then you can work longer or save more aggressively," says Maria Bruno, senior investment analyst at the mutual fund company Vanguard.
"That gives you time to work toward that plan so you can fine-tune it," she says.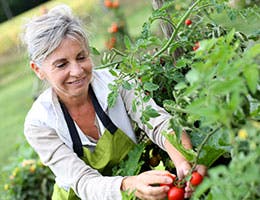 Figure out how much you will spend
Your income needs will depend on how you envision your retirement. Whether you're planning a few around-the-world yacht trips or you intend to garden and raise bunnies, you need to have a sense of how much you'll be spending, which means knowing generally what you'll be doing.
After blissful meditation on how you'll spend your retirement, it's time to come back to reality for budgeting. "Get a handle on what your expenses are now and what they are going to be," says Michael Masiello, president of Masiello Retirement Solutions in Rochester, N.Y.
Research shows that many retirees underestimate expenses in retirement. Though the rule of thumb suggests that you will need 80 percent of your pre-retirement income in retirement, unexpected expenses for health care or other emergencies can torpedo the best-laid plans.
No good retirement plan is all hot-air balloon trips and golfing on sunny days; do envision some worst-case scenarios. Do you have enough money to self-insure against everything that can go wrong, or will you have to buy long-term care insurance and supplemental health insurance?
"Health care costs are going to rise. How are you going to adjust for risks?" asks Stephen Sass, program director at the Center for Retirement Research at Boston College.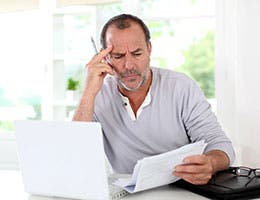 Plan your Social Security strategy
No pressure, but after you retire, you're responsible for your own income for the rest of your life. Planning an income strategy early can help you avoid making costly errors later, such as claiming Social Security at the earliest possible moment.
For a smooth transition into retirement, your strategy for collecting Social Security should be planned 10 years in advance, says Masiello.
"Take the time to do a retirement income projection, comparing the maximum versus minimum benefit," he says. Claiming Social Security at age 62 instead of at full retirement age can lower monthly benefits by as much as 30 percent. (Full retirement age ranges from 66 to 67 for future retirees.)
Though the number of people claiming at age 62 has decreased, it's still the most popular age to file for Social Security payments, according to research from the Urban Institute. Around half of the men and women born in 1943 and 1944 filed at age 62.
To wait for the maximum benefit, people in their 60s must come up with other income options. Think of it as purchasing an annuity from Social Security, says Sass.
"You get a very good deal on the income in exchange for the money you're laying out," he says. "The cheapest income available is delaying taking Social Security."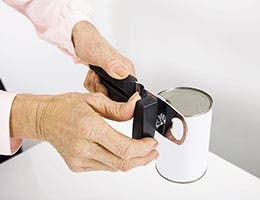 Consider other sources of income
Social Security is just one piece of the retirement income puzzle; other considerations include any pensions, retirement accounts and your house as potential income sources.
"Do I work part time? Do I draw out of retirement accounts? In what sequence and how much?" Masiello says.
Here's another thing to think about: How secure does your income need to be? For instance, if the bulk of your money is in retirement accounts, investment planning will be crucial for a smooth transition into retirement.
"If you put it in stocks and draw money out of it, you're bearing risk. If you can cut your spending, you're cutting your risk. If the market really goes down, what will you lose: Your house? Your insurance?" asks Sass. "That can help determine your asset allocation."
Of course, you do also have to invest with the idea that you may live 20, 30 or 40 more years. Investing for growth generally requires that you assume more risk.
There are so many permutations; the ideal scenario will be different for everyone. Start early, plan hard.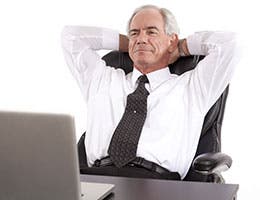 Practice retiring
It may turn out that based on your current retirement income projections, yacht travel is off the table and retiring according to your initial plan will be difficult. Tacking an extra five years onto a career can seem like a setback, but the impact on a retirement portfolio can be substantial.
That's because of two things, according to Bruno: "The power of compounding. And the other thing is that you're still contributing. If you're over 50, you can take advantage of catch-up contributions," she says.
Once you have a general idea of how much money you can live on in retirement, try it out before leaving the workplace.
"Plan out what your available resources for income will be in retirement, and then spend a year or two living within that amount. This is a good way for a person to really get a handle on living within a new — and for most — constrained budget," says Jim Blankenship, Certified Financial Planner, founder and principal of Blankenship Financial Planning in New Berlin, Ill.  
The beauty of planning early is that if you find your retirement budget chafes a bit, there's still time to downsize your life, get out of debt and save like a maniac.