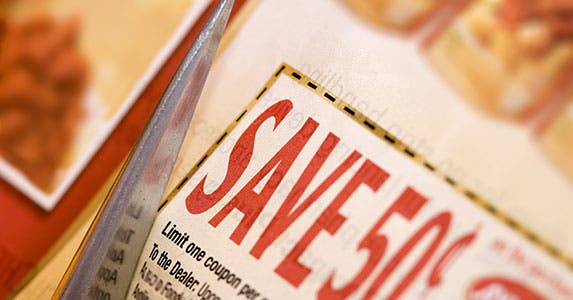 Know your store's coupon policies
Jeanette Pavini, consumer savings expert from Coupons.com, says coupon doubling is when a store doubles or sometimes triples the value of a single coupon. Usually, this is offered as a special store promotion or customer appreciation event. Manufacturers reimburse the store for the face value of the coupon, but the store pays out of pocket for the additional double or triple savings.
To understand your store's coupon policy and how it will help you save money on groceries, ask your store manager:
Is there a grace period on coupon expiration dates?
Do you double or triple coupon face values?
Do you take mobile coupons off of cellphones?
Do you match or accept other stores' coupons?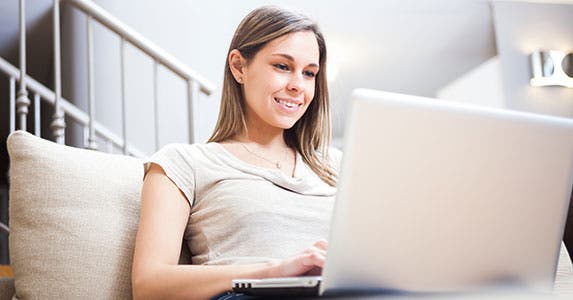 Set yourself up and be proactive
© Minerva Studio/Shutterstock.com
Set up a separate email account just for coupons and manufacturers' newsletters, Pavini says. Also, visit the websites of your favorite stores and manufacturers. And check the grocery store ads that come in your mail every week.
"If your coupons won't scan or a cashier is reluctant to accept it, don't be afraid to speak up or ask for a manager. It also can be beneficial to have a store's coupon policy with you when you shop," Pavini says.
Also, whenever you make an online purchase, check for a coupon code, she says. At the very least, you may find free shipping. You also can stack coupon codes at certain online stores, but it usually has to be for different types of deals. "For example, you could apply a free shipping code in addition to a 20 percent off code, but you could not apply a 15 percent off code on top of another 20 percent off," Pavini says.
Here's another tip from Pavini: When you enter a store and begin shopping, walk to the left instead of the right. Stores often will have more "budget busters" offered on the right side of the store, as most shoppers walk that way first.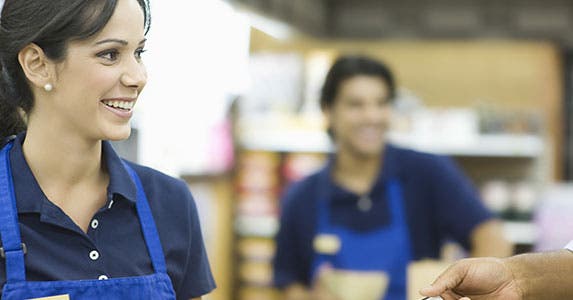 Use the store's loyalty programs
© bikeriderlondon/Shutterstock.com
Kelly McFalls, former spokeswoman for BJ's Wholesale Club, says it's important to do your research if you are going to save money on groceries. BJ's Wholesale Club allows its members to use manufacturers' coupons along with BJ's coupons found at the front of every store. When purchasing a multipack of "individual for sale" packaged items, which is a set of items that could be sold individually (each item has a bar code) but is shrink-wrapped and sold together, shoppers can combine one BJ's-issued coupon with manufacturers' coupons. However, you cannot exceed the actual retail price in the total value of coupons, she says.
Buy a lot of the same items? Andrea Woroch, consumer and money-saving expert, says that you get coupons based on your regular purchase habits and sometimes dollars off future purchases, but keep in mind that those expiration dates seem to arrive fast.
"If a high-value coupon like $5 off $50 expires, ask the store manager if he can honor it, assuming it's just a few days past the deadline to redeem," Woroch says.
Ask your store manager:
Do you have a loyalty program?
Do you give cash-back rewards?
Does the program provide additional savings on future purchases?
Can these savings be combined with other manufacturer or store coupons?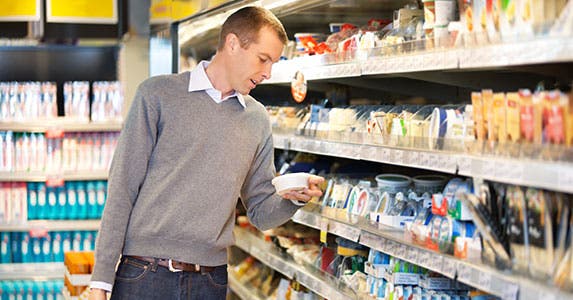 Know when to shop
© Tyler Olson/Shutterstock.com
Wednesdays are a great time to get your hands on those manager markdowns. Food that is nearing its "sell by" date is typically reduced midweek, Woroch says. Grocery stores also release new circulars on Wednesdays, so you get a double bonus since stores usually honor last week's deals, too.
"Don't forget to check for paper-goods sales the first and third week of the month, and bring along your coupons to get extra discounts on these essentials," Woroch says.
And don't skimp when shopping, McFalls says. Just because you are shopping smart doesn't mean you have to sacrifice quality. "Search for high-quality, brand-name items on sale, or (find out if) the price can be reduced by using coupons," McFalls says. "A good wholesale club (also) offers high-quality, house-brand items at savings comparable to brand-name items."
Brian Nickerson, co-founder and CEO of Chippmunk.com, a savings search engine, says the best time to find the deepest discounts are right after major holidays or events.
"For example, the best time to buy Christmas ornaments is on Dec. 28, when inventory needs to turn and will be priced at its lowest point. Not everyone can plan that far ahead or afford to shop that early, though, " Nickerson says.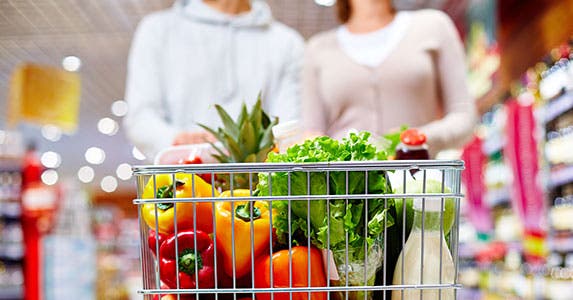 Think before you pick out an item
© Pressmaster/Shutterstock.com
Stephanie Nelson, founder of CouponMom.com, suggests that a grocery savings strategy includes considering alternatives that may mean a little more work at home.
"Skip the high price of convenience. Buy food in its most basic form to get the most food for your dollar. Get the head of lettuce instead of the bag and peel your own carrots," she says.
Also, don't help your grocer by succumbing to special displays. "Don't assume that special displays or displays at the end of an aisle are the best prices. They may actually be selling at full price," Nelson says.
Check different departments. Nelson says a type of cheese sold in the deli department might cost more than the same type of cheese sold in the dairy department. One brand of a type of nut in the produce department might cost less than the same type of nut in the baking department or on the snack aisles.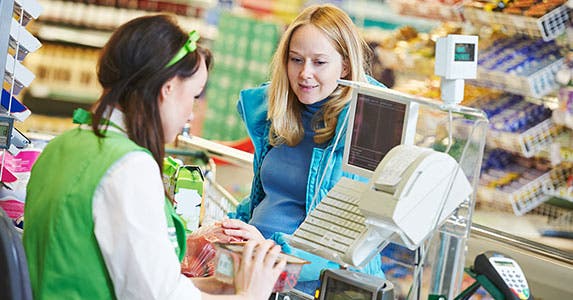 Be on the lookout for errors
© Dmitry Kalinovsky/Shutterstock.com
Watch prices at the register and check your receipt before you leave the store. Grocery stores change thousands of prices on items each week, Nelson says. "That means there are thousands of opportunities for pricing errors. Some stores will give you an item free if you are overcharged, but it's up to you to point it out," she says.
And don't forget to utilize the most old-fashioned strategies: Stick to your grocery list and shop as quickly as possible so as not to add unneeded items to your cart. "The longer you hang around, the more likely you are to veer from your list and spend more than you'd planned to. Get in and get out," Nelson says.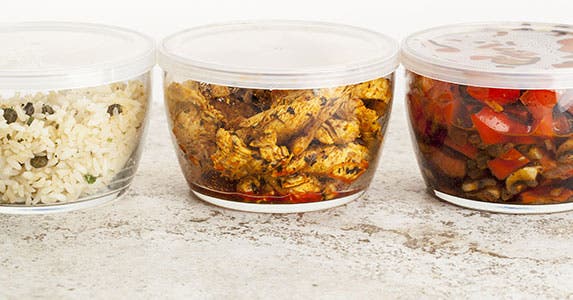 Plan a pantry week
© marekuliasz/Shutterstock.com
Challenge yourself to get through one week every quarter (or more often, if you can) without setting foot in the grocery store, says Mary Hunt, author of "Debt-Proof Living." Use leftovers, unbury freezer items and clean out your pantry. Chances are, you have more food on hand than you think. Use the money you've saved on groceries to pay down debt, bolster your savings or even make a contribution to charity.
How much money do you spend per month on groceries? Let us know!