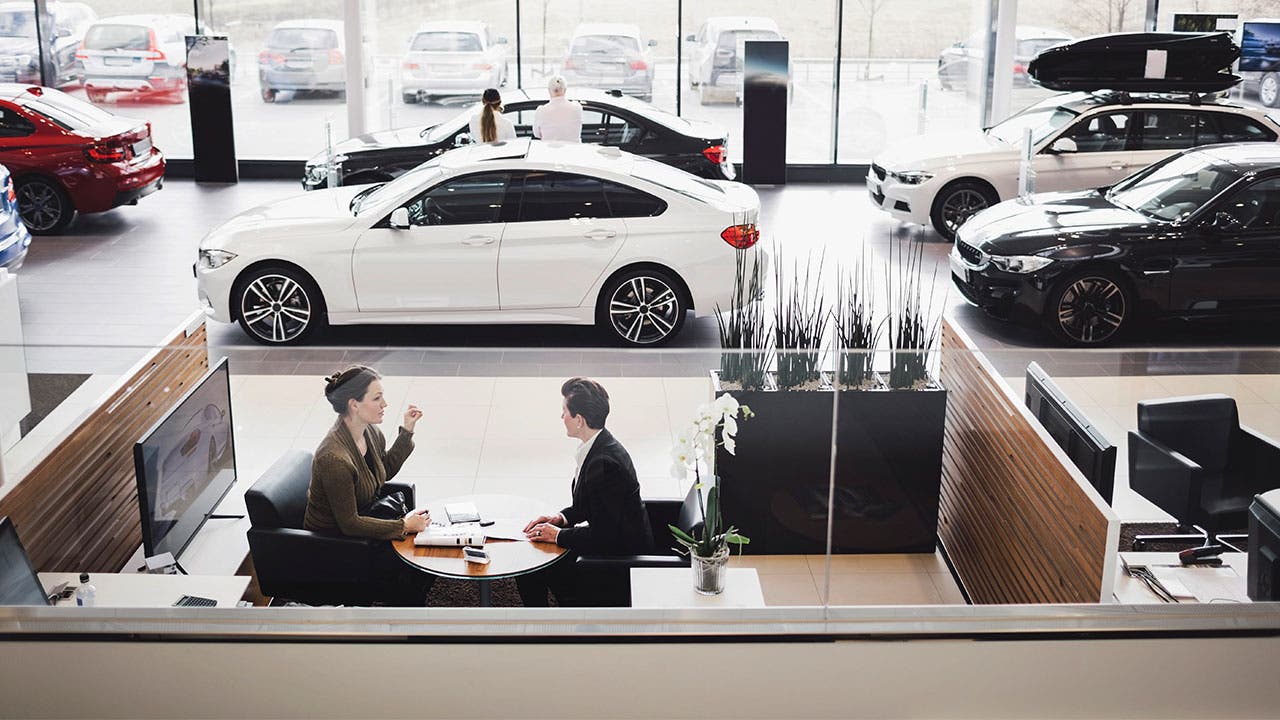 With interest rates still lower than they have been in the past, an auto loan refinance may have crossed your mind — and it could be a good idea.
If your current interest rate is at or above 6%, there's a good chance you could save hundreds of dollars each year by refinancing auto loans.
Should I refinance my auto loan?
Not everyone stands to benefit from a refinance. Before you start applying for loans, take a look at the 5 scenarios where refinancing makes sense:
Interest rates are lower than your original loan. Refinancing loans are considered used car loans, and their rates are usually higher than new car loans. But depending on the market, the refi rates could still be more than a couple of points lower than your original loan. (Remember: Even a 2-point difference can make a huge impact over the life of a loan.)
Your credit score improved. Your credit score has a major influence on loan rates, so check it before you consider a refinance. If your score is higher than before, a lender might consider improving your rate.
You didn't get your best rate. Dealer-sourced vehicle loans commonly carry a higher rate than the consumer deserves because the consumer simply didn't know better. The extra money is a profit source to the dealer, like rust-proofing or extended warranties. When this is discovered after the fact, it may pay to refinance.
You need a lower monthly payment. Sometimes the unexpected happens. If you need to reduce your payments for financial stability, refinancing your car loan for a longer term will lower the monthly payment. It'll cost more in the long run, but the individual payments will be more affordable.
Your car lease is expiring and you want to purchase the vehicle. When you fulfill the terms of a lease, you typically have the option to buy the vehicle. (Plus, there's always the chance that the residual value of the car is set too low. That means you'd purchase it for less than it's worth at the end of the lease.)
Refinancing isn't an option for everyone
If your vehicle is upside down, you probably shouldn't bother with an auto loan refinance. When you owe more than your vehicle's worth, lenders are less likely to consider lowering your rate. You can determine the current value of the vehicle through Kelley Blue Book, or KBB.com, Edmunds.com or AutoTrader.com.
And depending on the lender, other requirements may also disqualify you, such as the age of the vehicle and the outstanding balance to be refinanced. Capital One Auto Finance, for example, will not refinance a vehicle more than 7 years old.
How much will I save by refinancing auto loans?
The amount you could save with an auto loan refinance is largely dependent on the age of your current loan. Because car loans are paid by amortization, more interest is paid in the first half of the loan than the latter half. That means the earlier you refinance, the more you stand to save with a lower interest rate.
Input the details of your current car loan in the calculator below to see how much you might save with one of the best auto refinance companies
How to refinance auto loans
The effort to refinance auto loans is usually as simple as submitting an application. No appraisal is required, and the fees are minimal — if there are any fees at all. (In total, they're usually less than $100.) Use Bankrate's Auto Refinance Calculator to compare personalized rates from top lenders and get pre-qualified in a matter of minutes.
Here's how to prepare
Below is a list of information that you might not know off the top of your head. Gather it up before you refinance an auto loan to make the application process as smooth as possible.
Personal and contact information

Previous address (if at current address less than 3 years)
Residence status (own or rent)
Monthly mortgage or rent payment

Auto information

Year of vehicle, VIN number, and mileage
Remaining loan balance
Current lender information