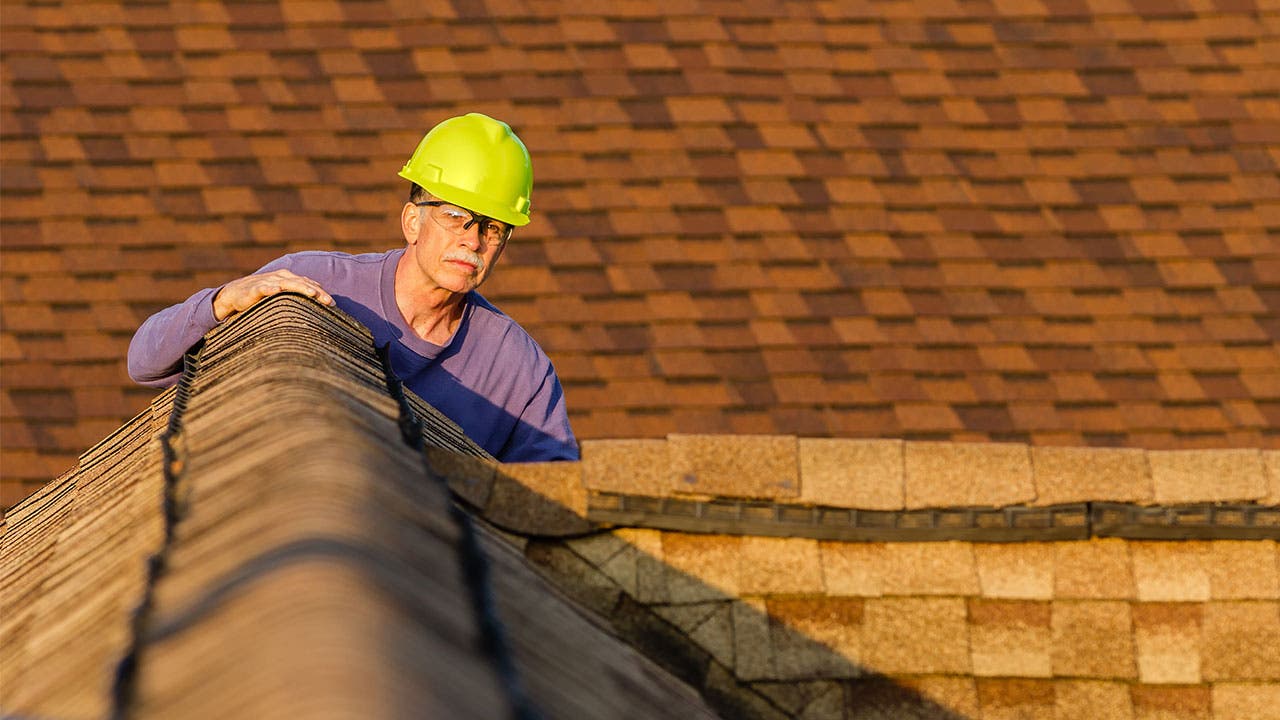 If you've signed a contract to purchase a home, a key step before completing the sale is getting a professional home inspection. This is your chance to investigate the property more closely and uncover, if any, major problems that should be addressed before buying the home.
"A home inspection is a property condition report," says Jill Schaefer, co-owner of Schaefer Inspection Service. "We always recommend buyers attend the entire inspection process. It gives them a chance to investigate the house with the inspector and ask questions freely, without the seller present."
If your purchase agreement has an inspection contingency — and it should — a home inspection that reveals serious flaws can allow you to walk away from the deal without penalty. It can also allow you to ask the seller to make repairs before closing, saving you money and potentially some hassle.
What home inspectors look for
Home inspectors are looking for the safety, operation and condition of each component they inspect. Does the item pose any safety hazards directly or indirectly to inhabitants? Does it operate as the manufacturer intended? Is it in good condition?
A home inspector will check many but not all components of the home because of limitations related to safety, accessibility and their expertise. In the event an inspector can't adequately assess a component of your home, they should refer you to a specialist in that field, says Michael Monnet, owner of New Mexico Home Inspections.
"Inspectors don't have to be experts on all of the things that make up a house, they just have to know if they work," Monnet says. "There are things people should hire specialized experts to test before they use, such as gas appliances and fireplaces, which can be potentially dangerous."
Here's what inspectors will typically check, as outlined in the inspection standards put forth by three industry groups: the American Society of Home Inspectors (ASHI), the National Society of Home Inspectors (NSHI) and the International Association of Certified Home Inspectors (InterNACHI).
Interior of the home
An inspection of the home's interior should include:
Walls, ceilings and floors.
Steps, stairways and railings.
Countertops and cabinets.
Doors and windows.
Garage doors and operators.
Installed kitchen appliances.
An inspector might note whether a crack in a wall appears to be cosmetic or whether it might indicate a structural issue like a sinking foundation.
Exterior of the home
Outside the home, inspectors typically examine:
Wall coverings, flashing and trim.
Exterior doors.
Decks, balconies, stoops, steps, porches and railings.
Eaves, soffits and fascias visible from the ground.
Plants, grading, drainage and retaining walls.
Garages and carports.
Walkways, patios and driveways.
An inspector will also examine the roof, gutters, downspouts and any skylights, chimneys and other roof penetrations. In this part of the inspection, the home inspector will be looking for things like curled shingles that might indicate a roof is wearing out.
Plumbing
When it comes to plumbing, expect your home inspector to look at the:
Fixtures and faucets.
Water heater.
Drain, waste and vent systems.
Sump pumps and sewage ejectors.
Electrical
The electrical inspection will include looking at:
Service drops.
Service entrance conductors, cables and raceways.
Service equipment and main disconnects.
Service grounding.
Interior components of service panels and subpanels.
Conductors.
Overcurrent protection devices.
Light fixtures, switches and receptacles.
Circuit interrupters.
The main objective here is to find anything that might present a fire hazard.
HVAC
For the home's heating, ventilation and cooling system (HVAC), the inspector should check out:
Access panels that can be readily opened.
Thermostats.
Installed heating and cooling equipment.
Fuel-burning fireplaces and stoves.
Vent systems, exhaust systems, flues and chimneys.
Insulation and vapor retarders in unfinished spaces.
Distribution systems.
Foundation
Home inspectors may enter crawlspaces, if they have enough clearance, and attics, if the load-bearing components aren't covered by insulation. They may examine the:
Home's foundation.
Floor structure.
Wall structure, ceiling structure and roof structures.
What home inspectors don't examine
The list above might seem comprehensive, but there are many things that home inspectors aren't required to examine. These include systems and components that aren't readily accessible.
A home inspector won't peel up the carpet to see if there are cracks in the foundation, nor will he cut a hole in the bathroom wall to look for hidden mold or rusty pipes.
They don't have to move furniture, plants, snow, ice or debris that might be in the way. Inspectors also won't do anything that might damage the property or pose a danger to themselves, including entering crawl spaces or attics that are too tight, walking on the roof or lighting a fire in a fireplace.
In addition, inspectors need not try to guess how much life is left in the home's air conditioner, furnace, roof, dishwasher or other systems and components. If they note something that isn't working, they don't have to attempt to diagnose the cause or estimate the cost to fix it, nor will they try to estimate the cost of your monthly utility bills.
They also don't have to operate underground systems, such as lawn irrigation systems or underground storage tanks.
Inspectors don't check for termites or other wood-destroying insects, nor do they test for environmental hazards like radon or asbestos (though some inspectors offer additional testing as an add-on service).
And they don't have to test smoke detectors, every single light switch and fixture in the home (only a representative number) or appliances that aren't permanently installed, such as window air conditioning units.
Don't expect them to weigh in on whether you should proceed with the purchase, either. And if you're buying a condo unit, they won't inspect the building's common areas.
Does a home inspection come with guarantees?
Home inspectors aren't required to guarantee their work. That means if they miss something that turns out to be a costly problem after you complete the sale, you may have little recourse.
Regulations and rules vary by state, so be sure to research your state's rules. You can get this information online at the American Society of Home Inspectors' website.
Look for an inspector that's backed by an organization like the International Association of Certified Home Inspectors, which says it will buy back your home within 90 days of closing if one of its participating home inspectors misses anything substantive.
Watch for these red flags during the home inspection
Here are a few big-ticket items to note when you go through the home-inspection process.
Water leaks: Water leaks can spell trouble for homeowners. It can be tricky to locate the source of the leak as water travels, but it's crucial to do so.
"Leaks can be extremely dangerous, and they can come from anywhere," Schaefer says. "They can destroy walls and ceilings. If enough water builds up in your ceiling, it will collapse."
Make sure the water is turned on in the house during the inspection. The inspector should run the faucets for a period of time to allow any possible leaks to appear. Standing water near the home can be another sign of leakage and should be properly inspected.
Structural issues: A small hairline crack might seem innocent, but it could signify a larger problem. The inspector should look for things like sloping floors, which might indicate foundation issues, bulging walls, cracked plaster and cracks between doors and windows.
These are all examples of seemingly small things that might indicate major problems. When it comes to the integrity of your home, you don't want to take any chances.
"If your inspector advises you to get a structural inspection, you should get it," Schaefer says.
Wood-destroying insects: Tiny, silent pests can slowly destroy your home from the inside out, causing thousands of dollars in damage if they're not detected early enough. Termites are the most common example.
Even homes with concrete foundations are not immune to termite damage. Termites can crawl through small spaces and get to wooden structural supports, wooden porches and wooden windows near the ground.
Some lenders require a termite inspection as part of the loan's conditions.
Who pays for a home inspection?
Traditionally, buyers pay for the home inspection. This is the buyer's chance to get a good look at the property, ask questions and discover any unforeseen problems. Although rare, it is possible to negotiate this fee with the seller.
The seller benefits from paying for the home inspection, Schaefer says, because then "they own the report, which is private."
Who pays for repairs?
If your contract says the buyer agrees to buy the home as-is, then the seller is not obligated to pay for any of the repairs. Be sure to understand what you're getting into before you sign. This is especially important in a seller's market where the seller has less motivation to appease a single buyer.
If it's not an as-is agreement, there is usually room to negotiate if repairs are needed. This is the last lap of a long race, and most sellers are looking at the finish line – they don't want to go back into the race. Typically, it's easier for them to repair the damage or knock a few dollars off the price and then put the house back on the market, knowing that the next buyer will see the same problems.
This is why it's important to schedule your inspection as soon as the contract is signed. You want to give yourself enough time to thoroughly inspect the house and bring in any additional experts you might need.
If there are repairs that need to be made per the inspection, you can always ask for an extension on the due diligence period while you hammer out the details.
If it's an as-is contract, then the seller can choose to deny your request, which means you would have to stick to the terms and either buy the house or walk away before the period expires.
Finding a qualified home inspector
Homebuyers often rely on recommendations from their real estate agents to find a home inspector. This is a great starting point, but buyers should get more information on the inspector, including their experience and construction background.
Some states don't regulate home inspectors, which means anyone in those states can legally inspect your home. In that case, you should look for an inspector who is a member of an established organization, such as the American Society of Home Inspectors.
Another factor to consider is the home inspector's knowledge of building construction.
"Home inspectors with a background in construction will be able to give a more in-depth assessment of a home's condition than someone whose knowledge comes from just a class," Monnet says. "A builder can look at a crack in a wall and give you a good idea of what that might mean, whereas someone with no knowledge of construction probably won't have a clue."
Things like pools, as well as gas appliances and fireplaces, should be inspected by experts in those respective fields.
What happens after the home inspection?
Depending on what the home inspection yields, you will have different choices to make. If the house is in good condition, the next step is deciding whether to buy the house. You have until the due diligence period is over to cancel the agreement.
However, if the home inspection uncovers problems, you should assess the severity of the problems from a financial, safety and even time perspective. You might even need to hire specialists to investigate the problem more thoroughly.
"There are things an inspector simply cannot see or access. For example, we cannot see a cracked chimney liner; only a chimney sweep would be able to do that," Schaefer says. "But, if we find enough evidence to suggest that the liner might be damaged, then it's in your best interest to have a chimney sweep look at it before buying the house."
This is just one example of a repair that can cost thousands of dollars. For serious buyers, it's probably worth the smaller, upfront investment for an in-depth inspection so you're not surprised with a major problem later, after you buy the house, and have no recourse.