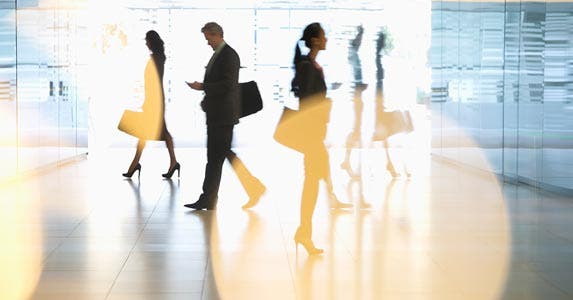 They're here to help
You get no extra credit for tackling the complexities of your financial life alone.
Are you planning for retirement? Considering how to divide your assets after your death? Struggling to come up with a plan to pay down debt?
There are professionals who can help with just about any money concern. Their advice may cost you money, but a good expert can steer you away from pitfalls or offer reassurance you've made the right financial moves.
Read ahead for the 5 pros it pays to know. We'll break down what they can do for you, what to look for when shopping for advice and where to find a quality expert.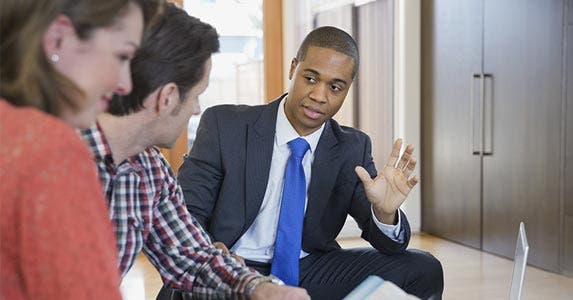 Financial planner
Hero Images/Getty Images
What this pro can do for you: A financial planner can help you figure out how to tackle debt, reach savings goals or troubleshoot financial obstacles.
They "can field a lot of the basics," says Frank Moore, a CFP professional and board chairman of the National Association of Personal Financial Advisors, or NAPFA.
And they can help you find money specialists in other fields when you need them.
Some financial planners also give investment advice and, in some cases, manage assets.
Important to know: Look at credentials. You'll want a pro who has been designated as a certified financial planner, or CFP, a chartered financial analyst, or CFA, or a personal financial specialist, or PFS. Planners with any of these 3 certifications must complete rigorous training before earning the title.
For a good fit, look for a planner with clients similar to you, says Ginita Wall, a CFP professional and author of "The Way to Save: A 10-Step Blueprint for Lifetime Security."
And understand how the pro is compensated, Moore says. NAPFA members, for example, are fee-only (flat or hourly), which means they don't receive commission or compensation from outside companies.
How to find a good one: Referrals, preferably from someone with similar financial resources, are the way to go, Wall says.
The Garrett Planning Network, which lists hundreds of planners in its database, is one of Wall's go-to sources. You also can find planners through NAPFA, or search for a certified financial planner professional on Bankrate.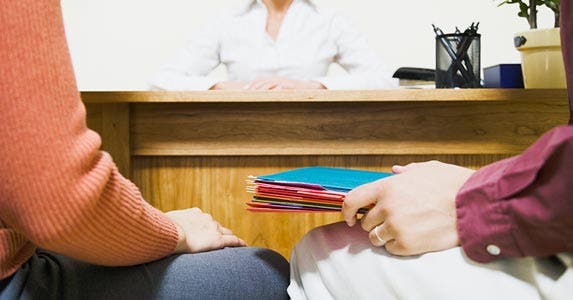 Debt counselor
Ned Frisk/Blend Images/Getty Images
What this pro can do for you: A counselor can help you create a budget or draft a plan to eliminate debt. A counselor also can negotiate with your creditors and put you on a debt-management plan.
You may also look toward nonprofit community counseling agencies, which also offer smart-money management classes and webinars, says Bruce McClary, spokesman for the National Foundation for Credit Counseling.
Important to know: Debt counselors specialize. So if there's a particular debt that's troubling you — like a mortgage, student loans or medical bills — you can seek out a specialist.
And look for "certified counselors" with credentials from recognized bodies, McClary says. (For housing issues, for instance, that would be a HUD-certified housing counselor.)
How to find a good one: Look for a nonprofit consumer counseling agency affiliated with either the National Foundation for Credit Counseling or the Financial Counseling Association of America, formerly known as the Association of Independent Consumer Credit Counseling Agencies.
Verify any claims of certification or affiliation independently, McClary says. And always ask upfront what services will cost. Nonprofits offer low- and no-cost services, when needed.
Debt counseling is very subjective, and ultimately it's your life and your money. So if the plan — or the counselor — doesn't seem like a good fit, go elsewhere.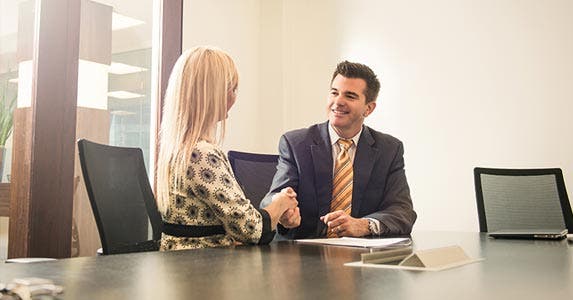 Attorney
Corey Jenkins/Image Source/Getty Images
What this pro can do for you: Attorneys can help you navigate financial situations that come with possible legal complexities. Think wills, trusts, bankruptcy, real estate deals and contracts.
Important to know: Seek out someone who focuses on your particular legal concern. For instance, if you're formulating a will or estate plan, "you really want a professional who specializes in estate planning," Moore says.
Otherwise, McClary says, "it's like going to a foot doctor for brain surgery."
How to find a good one: Family referrals are a great resource, McClary says. You also can check backgrounds through the American Bar Association. Is the attorney licensed in your state? What are his or her practice areas? Also, verify that this lawyer has a professional focus on the subject where you need help.
And don't be afraid to ask upfront about prices, McClary says. This can be especially important if you're shopping for a bankruptcy attorney.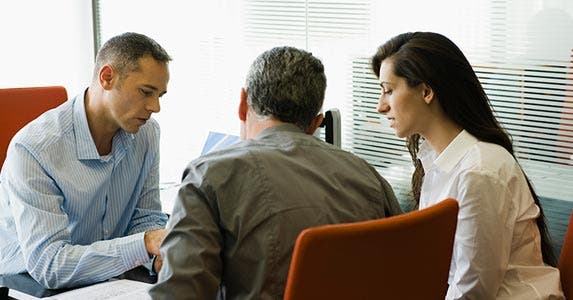 CPA
PhotoAlto/Eric Audra/Brand X Pictures/Getty Images
What this pro can do for you: A CPA can offer tax advice or do your taxes for you. He or she also can help you set up or keep books for your business or a hobby that you're growing into a business.
Important to know: "CPAs, like every other profession, have specialties," says Barry Picker, president of Picker & Auerbach, CPAs, in New York.
Some may focus on general accounting or forensic accounting, while others do taxes or offer financial planning services, he says.
If you're looking for a CPA to offer financial planning, make sure he or she has specialized credentials — like a CFP or PFS designation, says Picker.
How to find a good one: Referrals "are always a good way" to find a quality CPA, he says. Ask around and "get someone who's happy with their CPA," he says. The website of the American Institute of Certified Public Accountants also is a good resource.
A lot of it may come down to chemistry. Like a doctor, you may not objectively know how "good" they are, but you can get an idea of their "bedside manner," he says.
And check your state's licensing authority to make certain the pro you're considering really is a CPA and is authorized to practice where you live, Picker says.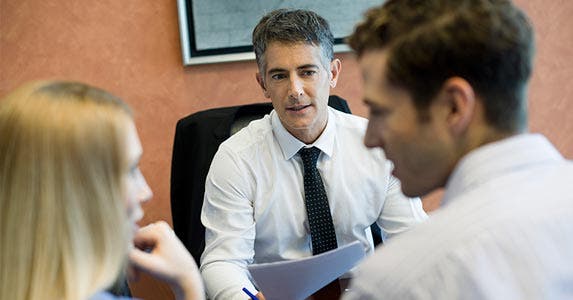 Insurance agent
PhotoAlto/Frederic Cirou/PhotoAlto Agency RF Collections/Getty Images
What this pro can do for you: An insurance agent can supply information and make recommendations on the types of insurance you or your family need, along with some of your best options for obtaining it.
Important to know: "A good insurance agent knows all the ins and outs," Moore says.
Some consumers prefer an independent agent, feeling they have a broader range of products. Others don't see much of a difference as long as agents represent a quality company that has a wide selection of offerings.
Also good to know: Insurance agents typically receive commissions on the policies they sell.
How to find a good one: Referrals mean a lot, especially coming from a long-term satisfied customer. Even more so if it's someone you know well, like a friend or savvy family member.