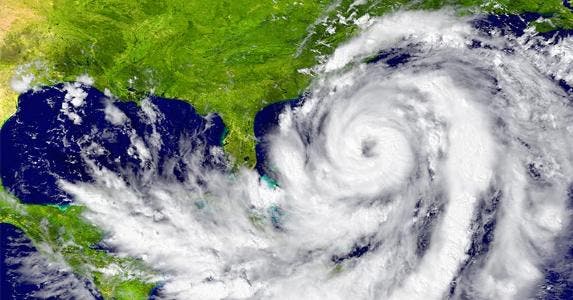 Homeowners going through their first hurricane can be shocked by the unharnessed power of Mother Nature. Unfortunately, once the storm passes, they're often stunned a second time by a special — and costly — hurricane insurance deductible they didn't know was buried in their home insurance policy.
Related: What is a deductible?
Hurricane deductibles were a result of Hurricane Andrew, which slammed into South Florida in 1992 and left insurers holding the bag for $15.5 billion in losses. At the time, it was the costliest hurricane in U.S. history, although Hurricane Katrina now tops that list, according to the New York-based trade group Insurance Information Institute.
In Andrew's aftermath, insurers in coastal areas along the Atlantic seaboard and Gulf of Mexico now issue home insurance policies with a separate, percentage-based deductible for hurricane-related damage, in addition to the standard homeowners deductible. Hurricane deductibles are applied in 19 states and the District of Columbia, the institute says.
RATE SEARCH: Shop today for a home equity line of credit.
How hurricane deductibles work
When your policy has a hurricane deductible and one of those big storms hits, you typically will be on the hook for 2%-5% of your home's insured value before your coverage for the damage kicks in. The out-of-pocket cost can be much higher than what you'd face with the dollar-amount deductibles commonly used for fire damage and theft.
If the home you insured for $300,000 has a 5% hurricane deductible, you would be responsible for the first $15,000 in hurricane damage as defined by the policy. With a standard, non-hurricane deductible, you might pay just the first $500 of a home insurance claim out of your own pocket.
In some states, homeowners may be able to get a dollar-amount hurricane deductible by agreeing to pay a higher premium, though in high-risk shore areas the percentage deductibles may be unavoidable.
Hurricane deductible 'triggers'
A hurricane insurance deductible won't apply unless a certain threshold of storminess has been crossed.
The "trigger" can vary depending on the state and the insurance company, but it might be activated when the National Weather Service issues a hurricane watch or warning or declares that a hurricane has reached a particular level of intensity, the Insurance Information Institute says.
That might mean, for example, that you won't have to worry about your policy's hurricane deductible unless the weather service has determined that a Category 1 hurricane has made landfall. You should ask your insurance agent about the trigger for your deductible, says Jeanne Salvatore, an institute spokeswoman.
"Everyone, no matter where they live, should make sure they understand what is and is not covered under their home insurance policy, as well as how their deductibles work," she says.
RATE SEARCH: Shop today for a great rate on a mortgage refinance.
It's got to be a hurricane
One important catch with a policy's hurricane deductible clause is that the property damage must involve a named hurricane. As Superstorm Sandy demonstrated in 2012, millions of dollars can hang in the balance if a storm is not given official hurricane status prior to landfall.
The National Weather Service determined that Sandy lacked the sustained winds of 75 mph necessary to qualify as a hurricane when it hit the East Coast.
Even when a hurricane deductible does not apply, homeowners can still find themselves on the hook for hefty out-of-pocket costs. David Bresnahan, client manager for The Horton Group, an Illinois-based insurance brokerage, says some homeowners hit by Sandy were surprised to find themselves subject to a similar percentage-based "windstorm deductible," which applies regardless of any hurricane declaration.
"At the end of the day, the carriers are going to make a decision that might be based on underwriting standards, and it might be based on the public relations impact," he says.
An underappreciated upside
Amy Bach, executive director of United Policyholders, a San Francisco-based insurance consumer group, says insurers faced with Sandy-style line calls would be wise to waive their hurricane insurance deductibles, as most did following the superstorm.
That's a small price to pay, Bach says, in a storm where many of the claims may be excluded from homeowners policies anyway, either because they involve flooding, for which flood insurance is needed, or because they arose from a combination of insured and uninsured perils.
Lynne McChristian, Florida representative for the Insurance Information Institute, says despite the potential hit to policyholders' pockets, hurricane deductibles can benefit homeowners.
"There is an advantage to a hurricane deductible that people overlook when the storm's not there, and that is, it gives you less-costly insurance today," she says. "It's something that saves people money when the wind doesn't blow."
RATE SEARCH: Find a low-down payment mortgage today.