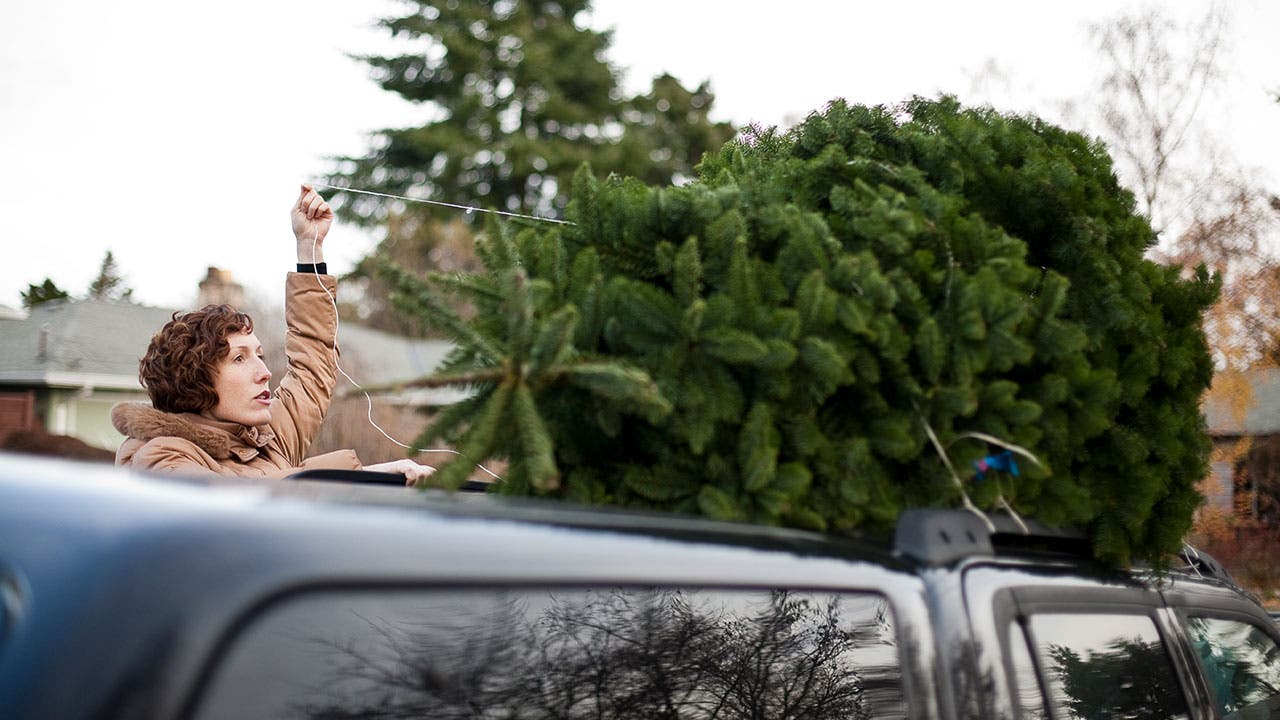 With the holiday season in full swing, shoppers are preparing to spend big.
Online retailers alone are expected to take in over $124 billion in revenue this holiday season, a 14.8 percent increase from 2017, according to Adobe Digital Insights. Plus, the National Retail Federation anticipates consumer spending to increase by 4.1 percent, with consumers spending $1,007.24 on average.
All of the gift exchanges, travel obligations and parties can quickly turn holiday spending into a major budget buster. So how can you celebrate the most wonderful time of the year without draining your bank account?
Bankrate's experts offer their best savings tips to help you manage your holiday spending.
1. Create a budget — and stick to it
When creating a budget for this holiday season, consult spending from holidays past.
"When establishing your holiday budget, check old credit card and bank statements to see what you spent last year," says Greg McBride, CFA, Bankrate's chief financial analyst. "Include everything — gifts, holiday parties, special meals hosted or attended and travel expenses."
It's critical to make your budget as thorough as possible to ensure you don't go overboard.
"Each of these can be a budget buster or lead to a debt hangover if you don't plan accordingly," McBride says.
Even if you're a procrastinator, "It is never too late to create a budget and to stick to the plan," says Mark Hamrick, Bankrate senior economic analyst. "To overspend is not sustainable. And, to overspend on gifts ultimately isn't doing anyone any real favors in the long term, including yourself."
2. Look for travel savings
Even if your flights and rental cars are already booked, there are always more ways to save on travel incidentals.
"To avoid baggage fees, pack light with a carry on," says Deborah Kearns, Bankrate mortgage reporter. "Plus, you'll avoid the potential of lost luggage."
Consider shipping any bulky gift packages ahead of time, as FedEx and UPS rates are often lower than hefty airline baggage fees.
Mary Wisniewski, Bankrate consumer banking reporter, adds: "If you're flying somewhere and don't have a ride to or from the airport, see if there's a direct bus route. Or, use Lyft Line and save a few bucks from not riding solo."
If you're set on taking your own car to the airport, don't forget to factor parking costs into your budget, and check for any parking discounts or alternatives on websites like Groupon.
3. Share your hosting responsibilities
Whether your family is just coming over for dinner or spending the week "Christmas Vacation"-style, any groceries, supplies and even decorations should be built into your spending plan. And if you're responsible for the big meal, don't be afraid to ask guests to pitch in.
"Ask attendees to bring side dishes and desserts to help cut costs and make things more manageable," Kearns says.
A potluck is a great way to minimize spending and make guests feel more included.
4. Shop smarter
Always comparison shop your pricey gift purchases. Even just a few extra minutes of research can make all the difference in your holiday savings.
"Compare prices every time you shop with how much the gift costs on Amazon," says Amanda Dixon, Bankrate senior reporter. "That way, you're not getting ripped off or spending more than you need to."
Wisniewski adds: "First-time customer somewhere? See if the retailer offers a discount in exchange for your email and signing up for their promo newsletters before buying something." Brands, department stores and big-box retailers alike will often extend 10 to 20 percent off codes on your initial purchase, in addition to any other coupons you find.
For online shopping, "make an effort to save money on shipping by making as many purchases as possible on Free Shipping Day," Dixon says. "Find out which stores participate by visiting the website." This year, Free Shipping Day is Dec. 14.
5. Give homemade gifts and experiences
There are several ways to get creative with your gift giving, so you don't find yourself blowing your entire budget at Best Buy or Apple.
Your gift doesn't have to be bought at a department store to have meaning.
"Homemade gifts, potentially less expensive than those bought in store, can generate every bit as much gratitude, or even more so," Hamrick says. "People appreciate the time, thought and effort that goes into making them."
"Give meaningful experiences as gifts instead of more stuff," Kearns says.
Set aside a day to spend with extended family that you don't see often or volunteer to host a group dinner with friends.
6. Discuss other gift-giving options
You're likely not the only one in your family or friend group looking to save this year. Discuss spending limits or offer to forgo gifts altogether early in the season before your loved ones begin their shopping.
"Limit gift exchanges to immediate family members," Hamrick says. "Even then, make sure that all potential targets for gifts in your family actually want to continue to exchange items. Some might want to forgo the process. The thoughtful sharing of your personal time could well be more valuable than 'things' to some."
If you can't get out of additional gift exchanges, "consider giving group gifts — one item for an entire family," says Kelly Anne Smith, Bankrate personal finance writer. You can also propose a group gift exchange, where each person buys and receives one gift, rather than everyone gifting each other.
Setting a spending limit in advance can help you budget accordingly.
"Agree to a limit with family and friends for how much to spend on gifts for each person," Dixon says. "For example, make it a rule that no one can spend more than $50 on gifts per person."
7. Plan ahead
This holiday season is a great time to start saving for next holiday season.
"Have a separate savings account for the money you're using to buy your holiday gifts," Dixon says. "Start putting money into it in January! The earlier you start, the better."
If you have a cash-back credit card, save your rewards throughout the year to pad your holiday spending budget.
"Consider redeeming your cash back earned from your cash-back credit card to help pay for holiday gifts — or at least a portion of your gifts," says Matthew Goldberg, consumer banking reporter. "If you're going to spend this money throughout the year anyway, this can be a nice annual system to provide yourself with a statement credit for the holidays."
Before you start fulfilling those New Year's resolutions, take some time at the beginning of the year to plan ahead for next December. Review your statements and receipts from this year and set a realistic goal for next year. Then, whether you want to budget monthly or save cash-back rewards (or both), you'll be prepared.