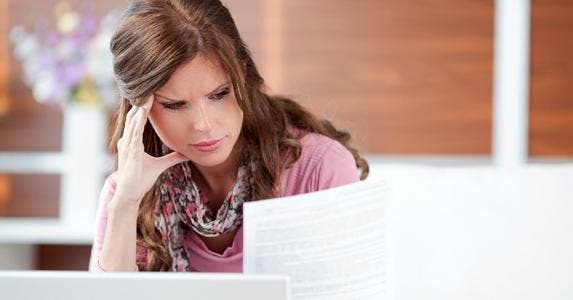 Dear Debt Adviser,
Why do the credit bureaus make it so difficult for an executor to report a deceased person or freeze the credit of a dead person? After spending a lot of time in "voice mail jail" and having to pretend I was the dead person, I managed to make it through to a human being and only then learned what address to send documents to. Is there any way bereaved people can avoid all this?
— Sandra
Dear Sandra,
Please accept my condolences on your loss. I agree; people have many things to deal with after the death of a loved one, particularly when they are executors of the deceased's will, and making those things as simple as possible would be very helpful. Here is what I learned regarding notifying the credit bureaus after someone has died.
A deceased person's credit report isn't deleted from bureau files immediately to guard against identity theft in case the deceased's identifying information is stolen. Once the death is reported, lenders can stop new credit from being issued and help prevent fraud. The simplest way to notify the 3 major credit bureaus of someone's death and request that a "deceased — do not issue credit" flag be placed on the credit file is to use snail mail, certified with a return receipt requested, to make your request to the bureaus. Be sure to keep copies of everything you send, and record the date sent and the date a reply is received just in case a follow-up request is needed.
You will need to include in the communication:
Copies of papers proving you are the executor or spouse.
A certified copy of the death certificate (one with a raised stamp).
Full name of the deceased person.
Date of birth of deceased.
Social Security number of deceased.
Most recent address of deceased.
Date of deceased's death.
Request that a "deceased — do not issue credit" flag be placed on the credit file due to death.
If you are the spouse or executor of the deceased, you can request a copy of the decedent's credit report, so you'll have an accurate picture of his or her outstanding accounts. You can find a sample of a letter request at the Identity Theft Resource Center.
Mail the letter and supporting documentation certified mail, return receipt requested to:
Equifax
PO Box 740241

Atlanta, GA 30374

Experian
PO Box 9701

Allen, TX 75013

Transunion
PO Box 2000

Chester, PA 19022
The deceased alert will effectively freeze the credit file, so a security freeze should not be necessary. The Social Security Administration does notify the credit bureaus of persons who have died, but it can take months for the information to reach the bureaus, so it's probably better to go ahead and make the notification directly.
I would also recommend that you contact any creditors of the deceased and notify them of the death and to close the account(s) when appropriate. Be cautious about closing any accounts that may be jointly held and reported. Closing joint accounts could have a negative impact on the survivor's credit by decreasing the types of credit in use and by increasing the debt-to-credit ratio of any accounts on which money is still owed. Before closing accounts, think about which you may want to keep and use to retain a strong active credit history and access to credit. The creditors will report the updated account information to the credit bureaus. Accounts that have been identified with a deceased notation will be deleted after 1 year, so eventually all accounts will fall off the report and the credit file will not exist.
After you have mailed the notification letters to the credit bureaus and have received your certified mail receipt that they were delivered, I would wait a couple of weeks and then obtain copies of the credit reports from all 3 bureaus. This will give you an opportunity to check that a freeze is in place and also to review for any suspicious activity that might be related to ID theft.
Good luck!
Ask the adviser
To ask a question of the Debt Adviser, go to the "Ask the Experts" page and select "Debt" as the topic. Read more Debt Adviser columns and more stories about debt management.
Bankrate's content, including the guidance of its advice-and-expert columns and this website, is intended only to assist you with financial decisions. The content is broad in scope and does not consider your personal financial situation. Bankrate recommends that you seek the advice of advisers who are fully aware of your individual circumstances before making any final decisions or implementing any financial strategy. Please remember that your use of this website is governed by Bankrate's Terms of Use.