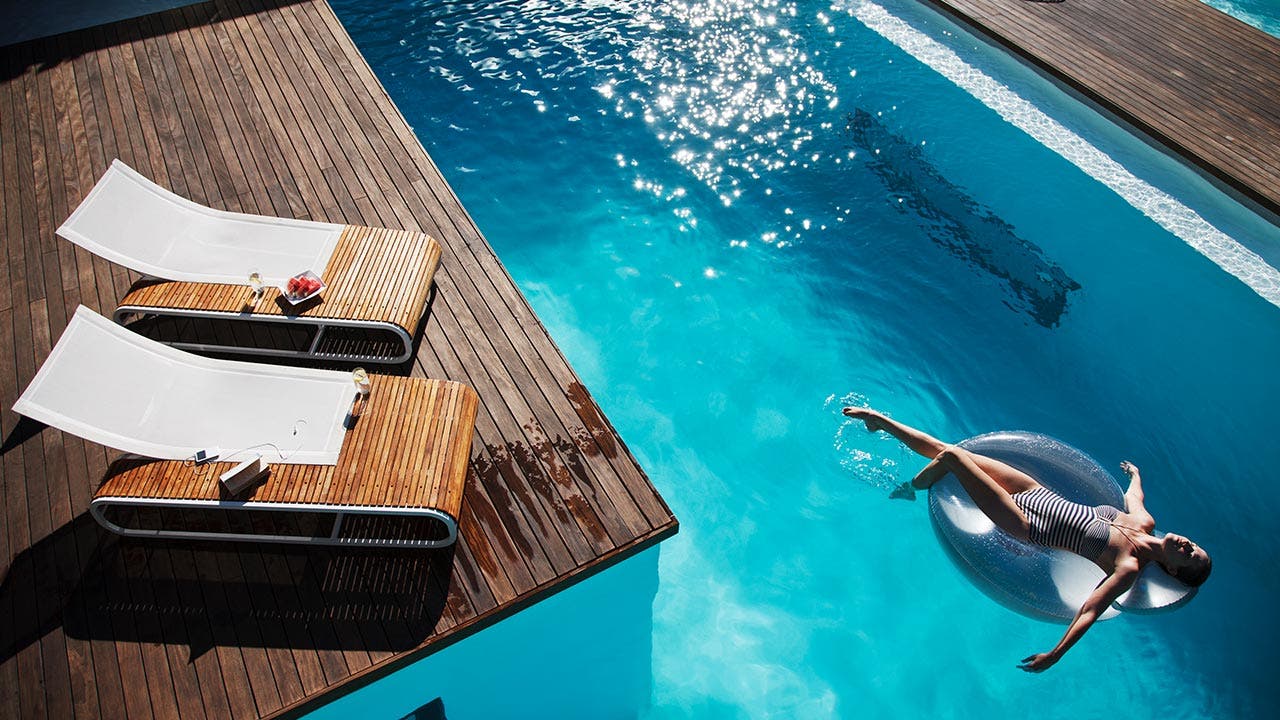 Advertiser Disclosure: This post contains references to products from one or more of our advertising partners.
The launch of the Chase Sapphire Reserve credit card proved a smashing success for cardholders — and helped fuel a war of one-upmanship among issuers looking to attract new, wealthy customers.
Tens of thousands of people applied for this rewards card in just the first few days after its August 2016 introduction, lured by a huge sign-up bonus and generous travel rewards. Its hefty $450 annual fee did not prove to be a barrier.
The card's popularity spurred American Express and others to offer their own outsized bonuses and rewards on their premium credit cards.
But, though many people have jumped to grab one of these cards, not everyone can qualify. A Chase spokeswoman says the company doesn't disclose minimum credit score, income or ability-to-pay requirements.
Data available through online forums and credit experts suggest that premium rewards credit cards only go to consumers with good to excellent credit scores.
If your credit score isn't top-notch, consider a basic cash-back credit card, which may be more widely available.
Brian Riley, director of the credit advisory service for payments research and consulting firm Mercator Advisory Group, says the minimum credit score you need for a premium rewards card is between 680 and 700. Cards from American Express tend to have a higher minimum threshold of 700 to 720.
"There are other things that can make you fumble along the way, though," he says.
More than your credit score matters
Your credit score is one consideration that card issuers look at when deciding whether to extend credit to you. There is a "means test" that all issuers put you through during the application process that looks at other factors, as well, Riley says.
A thread on the social network Reddit that's dedicated to the Chase card says there are a lot of factors that are taken into account when Chase decides whether or not to approve you, including but not limited to:
Credit score.
Income.
Number of accounts currently opened.
Average age of your accounts.
Number of recently opened accounts.
Derogatory marks on your report.
Total credit limit across all banks.
Total credit limit with Chase Bank.
Age of your relationship with Chase.
Total credit utilization ratio.
Average credit limit utilization ratio.
"And even if we knew all of this about you, we still don't know how Chase weighs each of those metrics for this card (or any other)," Reddit states.
Chase also has another unpublicized requirement that other cards don't. The company won't approve a card application if you've opened five or more new credit card accounts in the past 24 months.
But for all top-tiered reward cards, few really know the magic that goes into deciding who gets one — and who doesn't.
Starting with a good credit score probably won't hurt, though.
Who gets credit?
The credit bureau TransUnion found that during the first quarter of 2017, 171 million consumers had a credit card. But just 9.5 percent of those cardholders had subprime – below 600 – credit scores.
While few consumers are rejected for credit cards — the Federal Reserve Bank of New York put the rejection rate at 17.7 percent in February 2017 — borrowers with poor credit scores face a tougher challenge. Subprime applicants get approved about one-quarter of the time, according to the Consumer Financial Protection Bureau.
So, yes, scores matter.
In fact, an analysis of credit card data posted to the Reddit group shows the average credit score of the 1,197 people who were immediately approved for the Sapphire Reserve card was 767 at the time of application.
If you get rejected for the Chase card — or any other top-tier rewards card — you might still get a credit card. It just might not be the one you want.
"They want to book accounts, but they might not necessarily want to send you that Reserve card," Riley says.
Your pre-application checklist
Whether you think your credit is pristine or a bit damaged, everyone who plans to apply for a credit card should answer a few key questions about themselves and their targeted card first, says Paul Golden, the director of media relations for the National Endowment for Financial Education.
First, check your credit report. The three major bureaus allow you to pull your report once a year. Stagger it throughout the year so that you can check one report every three months, Golden says.
"We should all be checking our credit and we should all know what our score is," he says.
When you begin searching for a specific card, Golden says, examine these factors:
Can you realistically pay your bill each month? (This is a requirement that card issuers must determine.)
Is the interest rate too high?
Do you understand the fees and penalties?
Is there an annual fee, and if so, is it worth it?
What does the card charge for balance transfers and cash advances?
Is there flexibility in the rewards that are offered?
If you have a borderline credit score, you might find that cards with low interest rates are better than cards that offer miles or cash back, Golden says.
"The card that provides the greatest benefit might not be the card that provides the greatest rewards," he says.
EDITORIAL NOTE:
Opinions expressed here are author's alone, not those of any bank, credit card issuer, airlines, or hotel chain, and have not been reviewed, approved or otherwise endorsed by any of these entities.