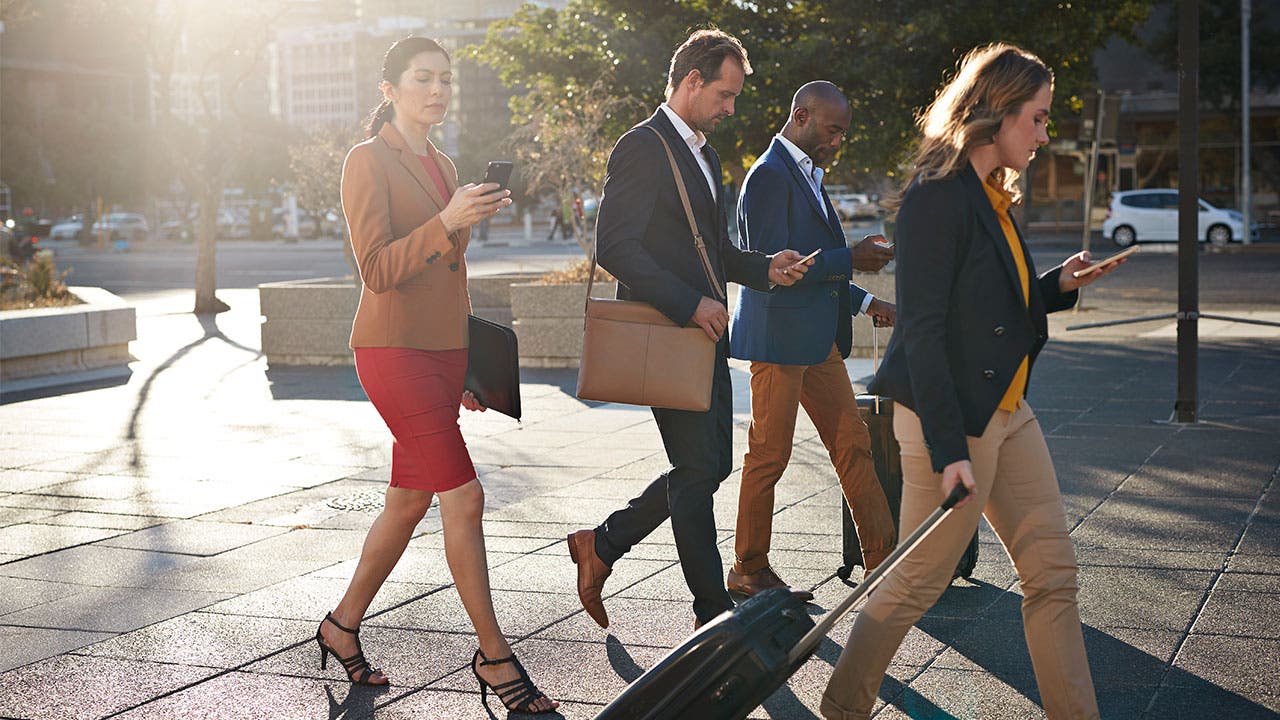 The list of financial health indicators is extensive. Credit scores and savings milestones and investment portfolios all work together to complete a portrait of your financial aptitude. But there's another factor you should consider, too: net worth.
Your net worth represents the relationship between the decisions you make regarding your assets and those that affect your liabilities. As the ways in which you direct your money change, so does this relationship. Knowing your net worth can help keep you on track for a better financial future.
Average net worth
The median net worth for adults under age 35 is $6,900, according to the most recent U.S. Census data. By the time they reach ages 45 to 54, that number jumps to over $100,000. In addition, parents, especially those with young children, tend to have a smaller net worth than adults without children or whose children are older.
In short, net worth fluctuates over a lifetime. It should ebb and flow as you take on a mortgage, build credit and find your priorities changing, which is why it's important to audit regularly.
What is net worth?
Net worth is simply a personal balance sheet; the difference found by subtracting your liabilities from your assets. In other words, what you own minus what you owe.
Each step you make in your own financial journey should aim to, ultimately, increase your assets and decrease your liabilities. Tracking your net worth can assist you in attaining this goal by helping you keep an eye on where your money is going.
"Tracking it gives you a good measure of whether you're headed in the right direction with a growing net worth," says Crystal Rau, CFP, MBA, founder of Beyond Balanced Financial, via email.
How to calculate your net worth
To calculate your assets and liabilities to find your net worth total, you'll have to prepare to do some research. More importantly, you'll have to be honest with yourself about where your money goes.
First, look at your assets. When you figure the sum of your assets, it's important to not only consider obvious items like real estate and savings accounts. Think about your less apparent belongings, too. Many people, according to Rau, often forget to include items like "automobiles, household furnishings, collectibles, (and) the cash value amount for life insurance policies."
You can use online resources such as eBay to determine an estimate for the value of your furniture, jewelry and other household items.
Next, calculate your liabilities. And that means everything. It's important to gather your total debt, from your mortgage to any credit card debt, student loans and personal loans. Don't forget to also account for any accrued interest.
Once you've totaled all of your assets and your liabilities, you can enter them into the Bankrate net worth calculator to easily figure your net worth. The calculator also provides an estimate for what your net worth could look like over the next decade.
How to use your net worth
Use your new knowledge as a tool in your financial arsenal. Whereas credit scores and savings give insight into parts of your overall outlook, your net worth tells the full story of everything you put your money toward.
"A growing net worth is a sign that you are making smart financial decisions," Rau says. "Decisions like saving a portion of your paycheck, growing your investments or paying down debt are all going to improve your net worth. On the flip side, growing credit card debt, depreciating assets and spending more than you earn will drag your net worth down."
If your assets and liabilities don't quite paint the picture you expected, knowing the details can help you determine a plan of action for your spending and budgeting. Use your net worth total as incentive to do better. If you find your total is on track with your goals, maintain your habits or look for ways to further grow your net worth.
Benefits of tracking your net worth
The value in knowing your net worth doesn't end there. Best practices indicate you should track it regularly to maintain financial health.
According to Rau, you should be checking your net worth often. "I would recommend checking your net worth every month around the same time so you get a good idea as to how it fluctuates depending on your cash flow. Once you get the hang of tracking it, it's a good idea to keep tabs on it quarterly or every six months."
Learn more: