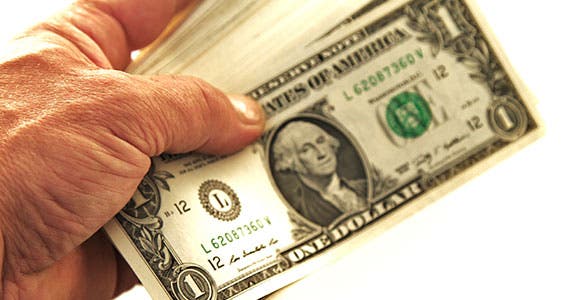 52 weeks of saving
Committing to a weekly savings goal may sound like a breeze, but can you stick with it?
Today, Bankrate launches a 52-week savings challenge. Each week, one of Bankrate's personal finance reporters will report on a new way to save and chronicle his or her own savings journey.
We'd like you to try them with us! First up: the 52-week money challenge.
52-week money challenge
If your target savings amount increased every week, could you handle it?
That's the purpose of another 52-week challenge, the money challenge, believed to have been originated in 2013 through a Facebook group called "Kassondra's 52-Week Money Challenge," created by personal finance enthusiast Kassondra Perry-Moreland.
You start off Week One by saving $1; then Week Two you save $2; Week Three you save $3, etc., until you reach the last week of the year, Week 52, when you'd save $52. Your savings would add up to $1,378.
The nature of the challenge is to stick to a schedule, says Michael Kitces, a Certified Financial Planner professional and director of planning research at wealth management firm Pinnacle Advisory Group in Columbia, Maryland.
"The point to the saving challenge, and why it's as powerful as it is for people who aren't used to saving, is what happens when you start adjusting incrementally over time," he says.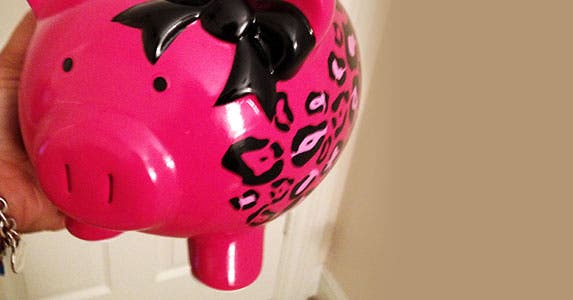 The real-life test: I tried, and failed
To kick off the year on a high note and stash even more cash toward my goal of moving into my first apartment, I accepted the 52-week money challenge. I went to Wal-Mart and purchased a pink, leopard-print piggy bank so I could save in style.
Things were going well for the first few weeks, but I called it quits after Week Seven — probably because I use my debit card religiously and have the hardest time keeping folding bills on my person.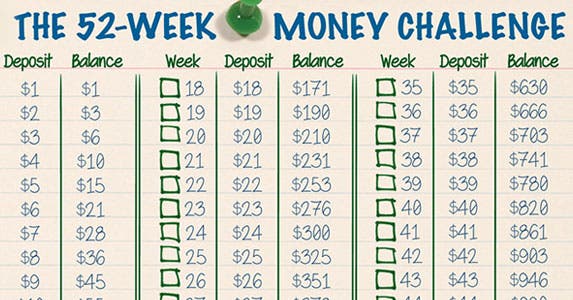 How to succeed in this challenge
Tiffany "The Budgetnista" Aliche, a financial educator and author of "The One Week Budget," says I could have just automated my savings rather than going through the struggle of putting money in a tangible piggy bank.
"What you could've done differently is, instead, use your bank's online system and have that money automatically transferred," she says.
But succeeding is about more than just automation.
"What's most important is where you transfer (the money) to," Aliche says. "You have to make your money inconvenient, because inconvenient money does not get spent."
She suggests opening a savings account with an online-only bank. If you wanted to dip into it, it would take a few business days for the money to transfer to another account.
"That wait will stop impulse spending because you literally cannot (spend on impulse)."
The challenge doesn't take into account potential interest you can earn through a conventional savings or checking account, says Bruce McClary, spokesman for the National Foundation for Credit Counseling in Washington, D.C.
"The interest rate that they're paying you for depositing your money isn't exactly much to jump up and down about, but it's still something," he says.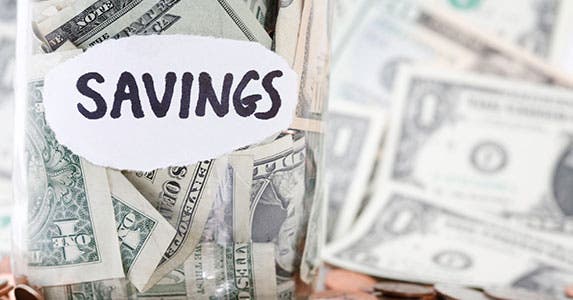 Make it your own
There is an "infinite" number of ways to tackle the 52-week money challenge, Kitces says.
"You can save $115 a month; you can save $30 or $40 a week; you can arrange it in any way that you want."
If working your way up to the larger amounts toward the latter half of the year seems overwhelming, especially when the holiday shopping season approaches, try reversing it, Aliche suggests.
"That would make it so much easier for you to stick to because it gets easier and easier as the challenge goes along."
Set calendar reminders to keep the challenge top-of-mind and be sure to have an end goal for your newfound wealth, McClary adds.
"What do you want to do with the amount that you're saving? And even more important is the question: How will you maintain the progress that you make once you hit week 52?"