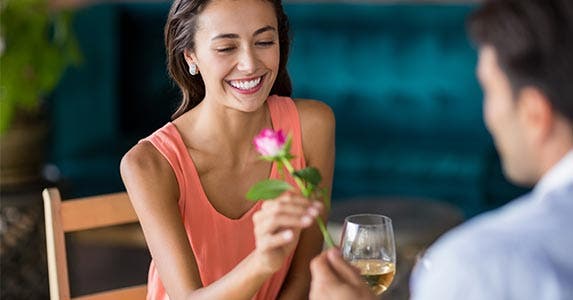 Valentine's Day gifts for her
What does the lady in your life want for Valentine's Day?
It's a question that turns normally reasonable men into shuffling mall zombies. Red roses? Fine chocolates? Sparkling jewelry?
Turns out the answer is a bit simpler than that. You need only to come up with a token that demonstrates that you've been listening, that you want to nurture her, and that you understand her.
Consider filling up a greeting card with your thoughts and anecdotes on what she means to you, or treating her to a romantic dining experience.
Still looking for Valentine's Day gift pointers? Here are six tips from money and relationship experts to help you come up with something brilliant on any budget.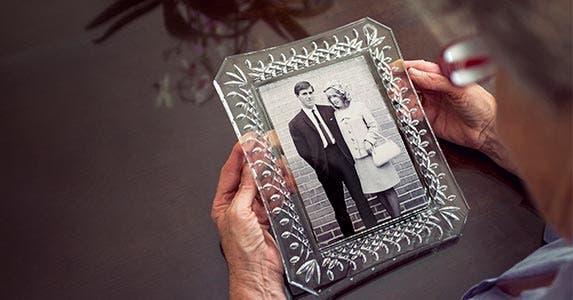 Mark the occasion
Image by Catherine MacBride/Getty Images
Rule No. 1: Something is better than nothing. Unless that something is an iron, a toilet brush or something that indicates she needs to drop a few pounds.
The one big mistake a lot of men make is not recognizing Valentine's Day or its importance to her, says Terri Orbuch, a couples therapist, research professor at the University of Michigan and author of "5 Simple Steps to Take Your Marriage from Good to Great."
Don't have a ton of money? Think small — a thoughtful gesture, she says. Framing one of her favorite photos or having it turned into something she'll use every day — like a mouse pad — can be a sweet, thoughtful gift, says Orbuch.
One of her favorite gifts: A pillow that her husband had emblazoned with a meaningful photo.
"It's not about the money," Orbuch says. "It's about making it personal."
Even if you see the entire day as a diabolical capitalist plot to sell goods and services, you can still use it as an excuse to let her know that you care.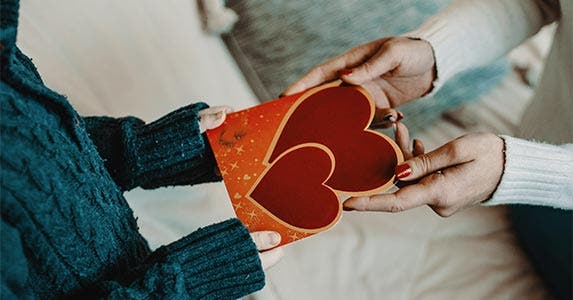 Use your words
anandaBGD/Getty Images
Whoever said "talk is cheap" knows nothing about Valentine's Day. This is one time when words have serious romantic currency, provided they're the right words.
"It's what you say," says Orbuch. "And you should say something from your heart. But for many men that's very difficult."
"Most women are the most touched by something that is an expression of love, that they're known and understood," says Kate Levinson, psychotherapist and author of "Emotional Currency: A Woman's Guide to Building a Healthy Relationship with Money."
Can't say it out loud? Write it on a card. Not only does it let you select your words carefully (think: dictionary, thesaurus, poetry books), but she can save it to read again.
The basic message: "I would still choose you," Orbuch says. Also good are phrases that say, in your own words, "I love you more now than when we first met."
Or, tell her something that you've noticed about her that you love, Orbuch says. It shows that you see her, that you pay attention to her and that you understand her.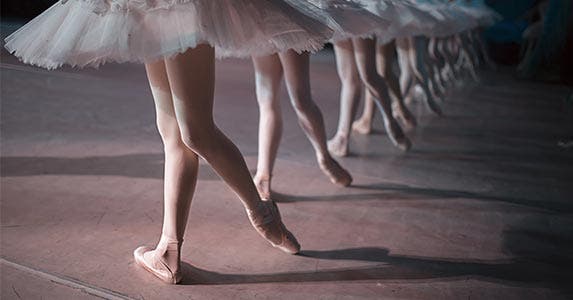 Plan an adventure
abezikus/Getty Images
Your idea of fun may be tickets to a football game. Her idea of fun: tickets to the ballet.
Guess which one is the Valentine's Day gift?
Seriously, this is about planning a little something she'll really enjoy. It doesn't have to be expensive or complicated. But it does have to be about her or the two of you together.
It could be a visit to a place that's special to you both, like the restaurant where you had your first date or the place where you first kissed. Or, the site of your proposal.
It could also be tickets to a concert she's wanted to see, a road trip to a place she's wanted to visit or passes to a special event that she's mentioned a time or two.
What makes it romantic is you've taken the time to plan something. "And that's exciting," Orbuch says.
One thing that might make it easier is that your plans don't have to be for the day itself, Orbuch says. But spring the news on Valentine's Day. (Extra points if you do this while serving up a rich dessert or pouring her a glass of something romantic.) Then you can both anticipate the event.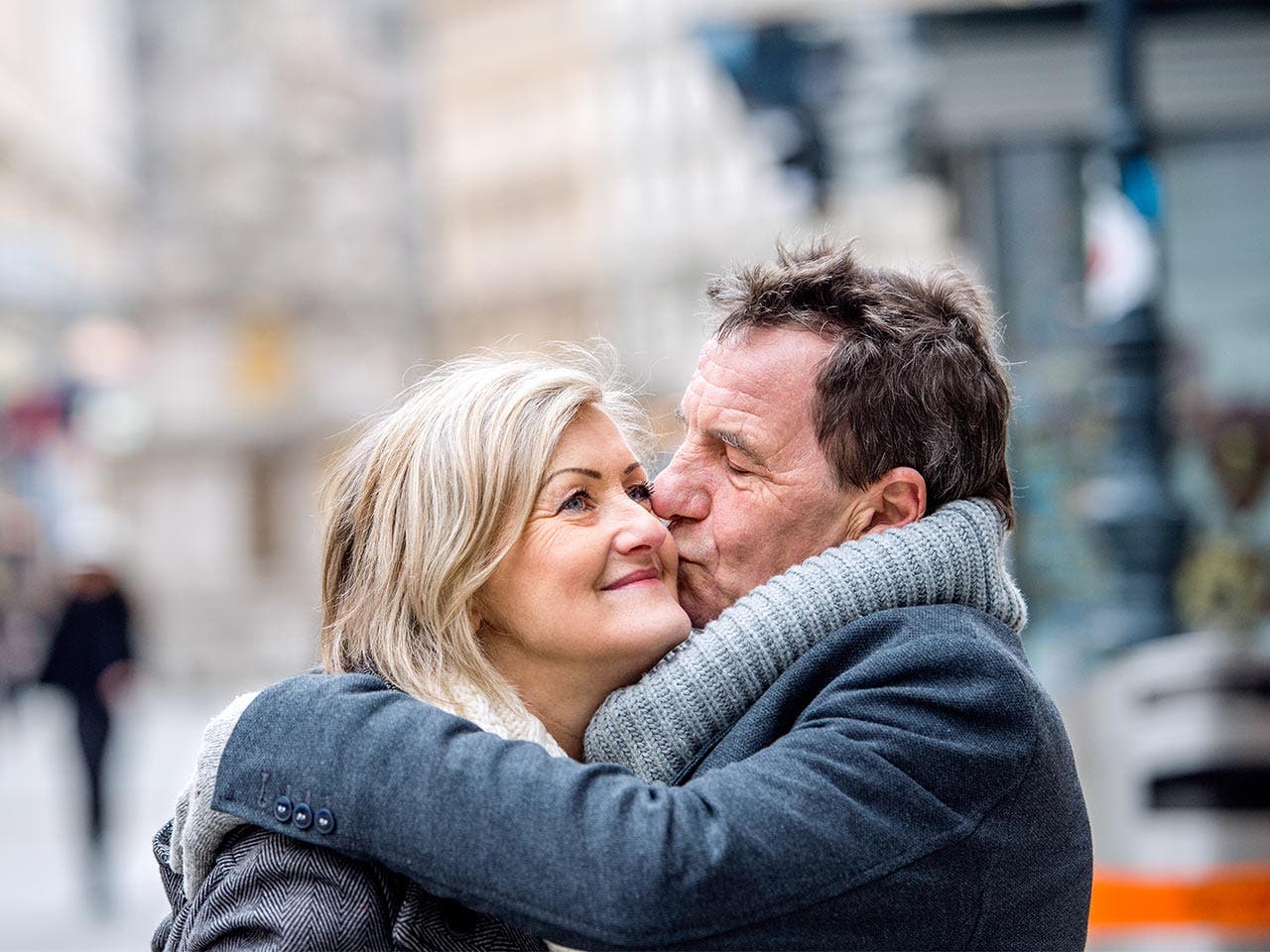 Show her you're listening
Halfpoint/Shutterstock.com
Chances are, she's already told you what she wants. You were listening, right?
For some women, it might be a diamond tennis bracelet. For others, a new tennis racquet.
For Orbuch, it was a FitBit. She liked the idea of counting how many steps she takes in a day. So when her husband surprised her with one, it meant "he'd heard what I said and filled what I thought was a need," she says.
Levinson, the psychotherapist, says this kind of gift could just as easily be tackling a task that's been worrying her or fixing something that's broken.
Hiring a pro to do it right? Just as romantic, she says. Either way, it shows that you care and that you've been paying attention.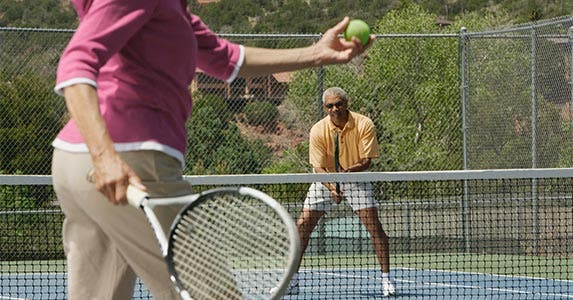 Spend time together
ERproductions Ltd/Getty Images
Valentine's Day is about love. But if you're half of a couple, it's also a day for celebrating romance.
The CliffsNotes version on this one: Plan something that involves spending time together.
It could mean a night at a hotel or a weekend at a quaint bed-and-breakfast. "It doesn't have to be for long, and it doesn't have to be a lot of money," says Orbuch, the couple's therapist.
It could also mean going for a walk or a bike ride. Or, downloading a movie she's wanted to see, then lingering over coffee and dessert. It could mean ordering take-out from that sushi place she loves for a dinner by candlelight.
The message: She's important, and you love spending time with her.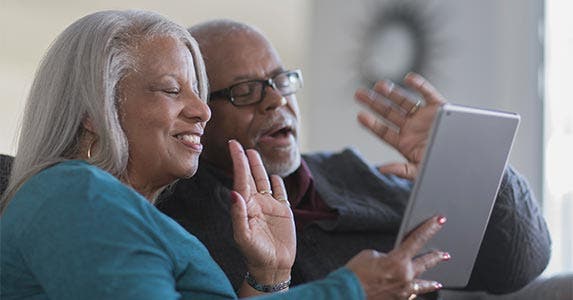 Show her that you understand her
John Fedele/Getty Images
The perfect gift isn't always the one that cleans out your wallet.
One of the best gifts that money expert Karen Altfest ever received didn't cost a dime.
For a milestone anniversary, her visiting children surprised the couple with a Skype conference call. On the other end of the laptop: Farflung friends and relatives, including some who'd actually been at the couple's wedding. For an hour, they all talked and reminisced about the event and caught up on life since then.
"I was astounded. It was amazing that someone had thought of this," says Altfest, executive vice president of client relations for Altfest Personal Wealth Management.
Another very personalized gift: One husband surprised his wife with a treasure hunt, Orbuch recalls. He told her only to pack an overnight bag and left her a series of clues that took her on a tour of much-loved haunts like her favorite ice cream shop. The quest concluded at a downtown hotel where he'd booked them a reservation for the night.
It was a "cool activity" with a touch of mystery and romance, and she loved it, says Orbuch.
Got your thinking cap on and still coming up blank? Just remember those three little words: jewelry, jewelry, jewelry.