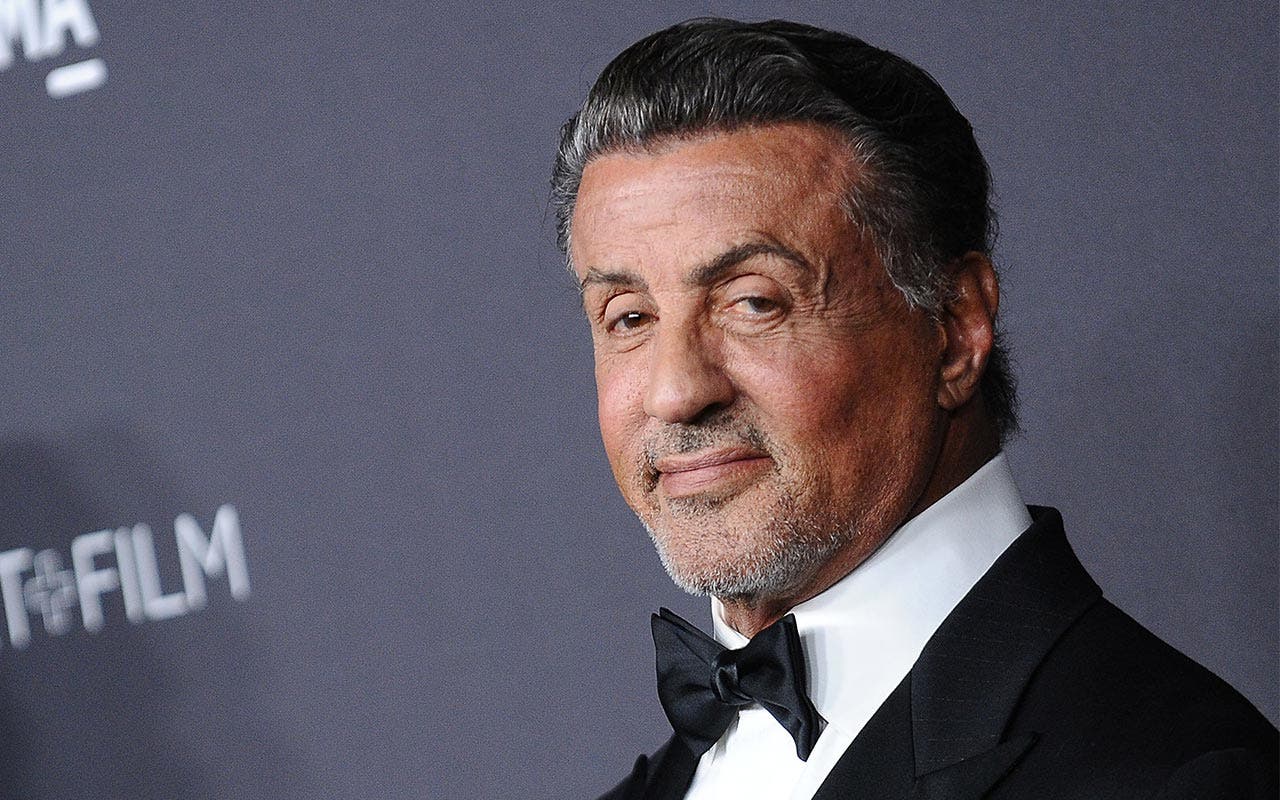 How Sylvester Stallone's net worth was built
Sylvester Stallone's famous tough-guy sneer was the result of nerve damage caused at birth when a doctor used forceps to bring him out of his mother's womb. Though turned down for a part in "The Godfather" in 1971, Stallone experienced some minor successes in films, including "Rebel" in 1973 and "Lords of Flatbush" in 1974. His breakthrough was his role as boxer Rocky Balboa in "Rocky," the 1976 classic film that Stallone wrote and starred in. There have been six sequels to the film.
A college dropout, Stallone went on to become a successful actor, screenwriter, producer and director. Stallone's extensive career includes such hits as "Rambo" and its successors, "Paradise Alley," "Demolition Man," "Assassins" and many more films. He was also involved with television, including "The Contender," a 2005 show spotlighting hopeful professional fighters vying for a $1 million prize.
"Rocky" opened as a musical at The Winter Garden on Broadway, earning the play's star, Andy Karl, a 2014 Tony nomination for Best Actor. Not all of Stallone's films have succeeded, especially when he broke free from his tough-guy character. Nonetheless, Stallone's films have made nearly $2 billion at the box office. His net worth as of May 2017 was $400 million, according to Celebrity Net Worth.
You can use this net worth calculator to see your net worth.
Sylvester Stallone
Born: 1946
Birthplace: New York City
---
What he's up to now
Stallone's latest appearance before moviegoers has him playing a mysterious character named Stakor Ogord in the pre-summer blockbuster "Guardians of the Galaxy Vol. 2." Director James Gunn says he plans to "see more of" the actor in that role.
He's also the executive producer of an international competition show that has premiered on Netflix called "Ultimate Beastmaster," in which participants go through some of the most physically demanding obstacle courses ever created. And, Stallone is hinting at an "Expendables 4" film to come out in 2018.
---
Accolades
The original "Rocky" movie won the Academy Award for Best Picture in 1976. Stallone played Rocky Balboa in "Creed," a 2015 film in the "Rocky" franchise, which earned him the Golden Globe award and an Oscar nomination for best supporting actor. His recent franchise film, "The Expendables," earned honors at Spike TV's Guy's Choice Awards 2016.
In addition to his many film awards, Stallone is an accomplished painter and sculptor. His work has been exhibited at Art Basel, The Russian State Museum, and the Nice Museum of Contemporary Art in France.