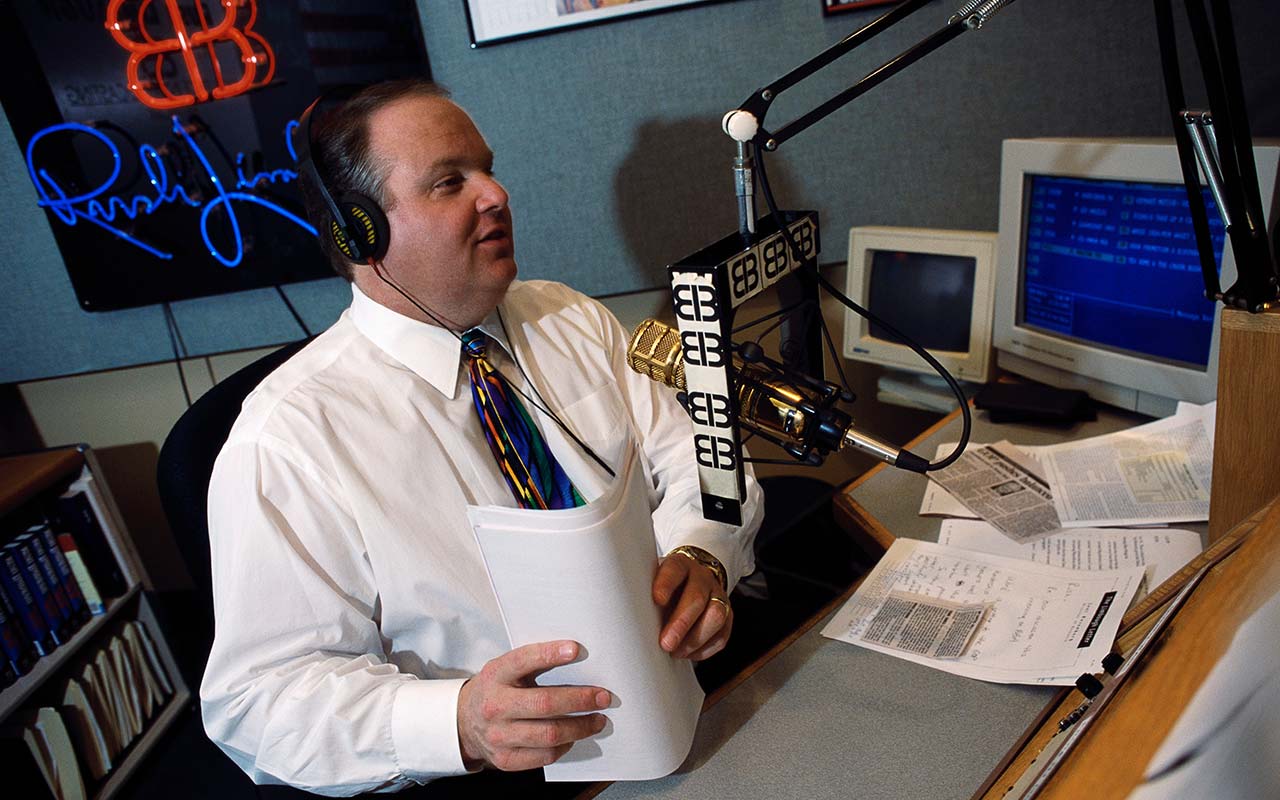 How Rush Limbaugh's net worth was built
Fired once early in his career for being "too controversial," conservative radio talk-show host Rush Limbaugh has pushed a lot of boundaries to drive up his net worth.
Limbaugh's radio career may have gotten off to a rocky start, but it wasn't long before the talk radio king became a household name with the launch of "The Rush Limbaugh Show" in 1984. The show, on his "Excellence in Broadcasting" radio network, attracts about 13 million listeners per week through 600 affiliates.
Limbaugh earned $79 million in 2016, including income from revenue-sharing and stock compensation. His net worth as of April 2017 was $500 million, according to Celebrity Net Worth.
Wondering how you stack up to the radio legend? Use this net worth calculator to find out.
Rush Limbaugh
Born: 1951
Birthplace: Cape Girardeau, Missouri

---
What he's up to now
Love him or hate him, Limbaugh isn't going off the air anytime soon. In 2016, shortly before the 28th anniversary of "The Rush Limbaugh Show," iHeartRadio renewed its contract with the right-wing host for another four years.
Limbaugh's longstanding charitable efforts don't seem to be slowing down either. He currently sponsors the Annual Rush Limbaugh Cure-A-Thon to benefit the Leukemia & Lymphoma Society, in addition to donating to other charities.
---
Accolades
Limbaugh has won several awards for his radio broadcasting talent, including the prestigious Marconi Radio Award. In 2012, he was inducted into the Hall of Famous Missourians. Limbaugh also is an author. His children's book, "Rush Revere and the Brave Pilgrims: Time-Travel Adventures With Exceptional Americans," won Author of the Year at the Children's Choice Book Awards in 2014.
Curious how the net worth of a big-name radio host compares with the wealth of a star TV broadcaster? Check out Megyn Kelly's net worth.