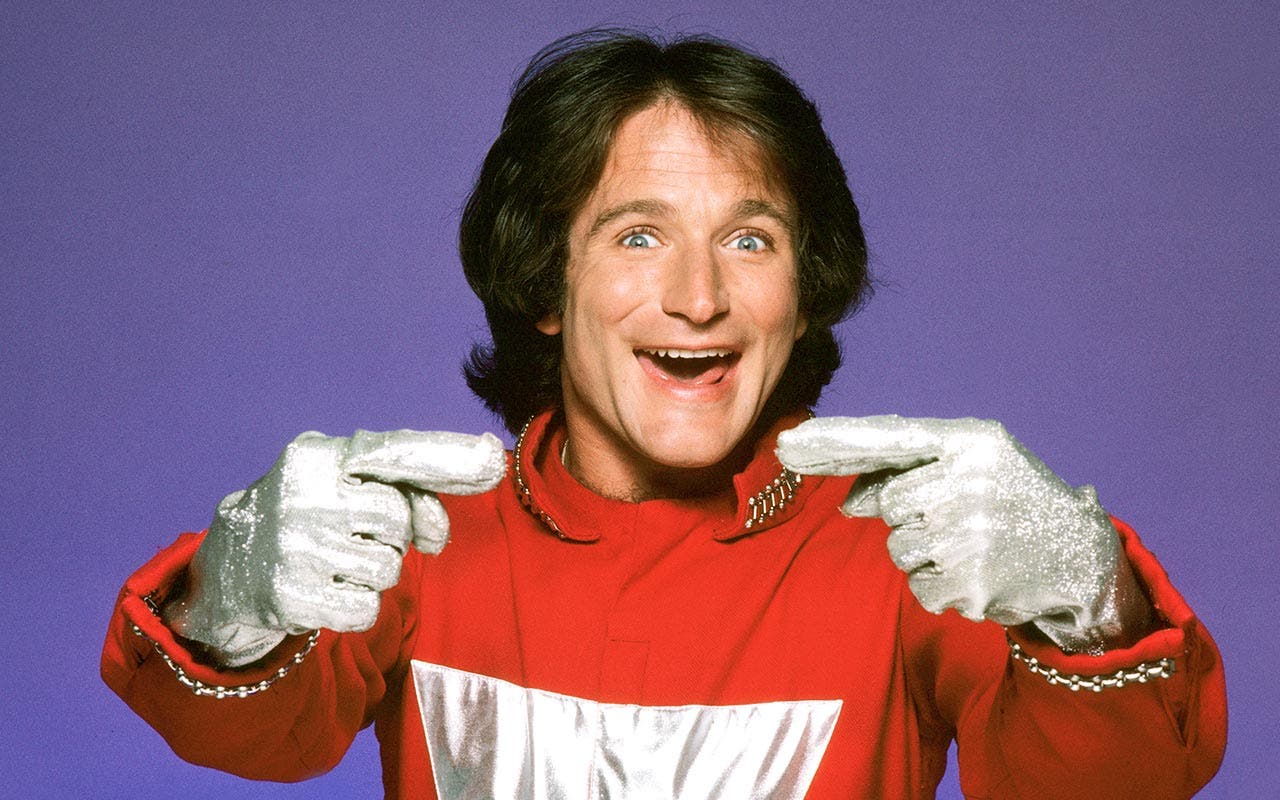 How Robin Williams' net worth was built
Oscar-winning actor and comedian Robin Williams was famous for his eccentric, improvisational performance style, whether on film or on stage.
His memorable work includes TV's "Mork & Mindy," where he played the lovable, zany alien for 94 episodes between 1978 and 1981. In addition to comedy, he was known for his dramatic acting talent in such films as "The World According to Garp" (1982), "Dead Poets Society" (1989), "Awakenings" (1990), "The Fisher King" (1991), "Good Will Hunting" (1996) and "One Hour Photo" (2002).
Throughout his brilliant career, he battled drug and alcohol problems. In 2006 he entered rehabilitation for alcoholism treatment. Though he soon went back to work, in 2009 he developed heart problems, had heart surgery and rebounded again. In 2011, he married his third wife Susan Schneider, worked on several more films, and in 2014, starred in what would be one of his last films, "Angriest Man in Brooklyn." After his death, a flurry of films were released, including "Night at the Museum: Secret of the Tomb" and "Boulevard."
At the time of his death in 2014, Robin Williams left behind an estate worth $100 million, according to Forbes.
You can use this net worth calculator to see your net worth.
Robin Williams
Born: 1951
Birthplace: Chicago
Died: 2014
---
What happened next
Having been diagnosed with Lewy body dementia and Parkinson's disease, Williams died tragically on Aug. 11, 2014, at his home in California. He had been battling depression for years, and his death was ruled a suicide, caused by asphyxia and hanging. The toxicology report revealed several drugs in his system, including antidepressants and medication used to treat Parkinson's disease.
His estate was settled in October 2015, with his three children getting the lion's share. A life estate to the family home in Tiburon, California, was awarded to his widow. Because of a clause in a trust agreement, Robin Williams' image cannot be used for commercial purposes until 2039.
---
Accolades
Williams' long list of exceptional awards began in 1979 when he won a Golden Globe as well as an Emmy nomination for best actor in Mork & Mindy plus a People's Choice Award for his performance in the TV show "Law & Order: Special Victims Unit." He went on to win more than five dozen awards over his career, most notably five more Golden Globes: in 1988 for "Good Morning, Vietnam," in 1992 for "The Fisher King," in 1993 for his vocal work in "Aladdin," in 1994 for his performance in "Mrs. Doubtfire" and in 2005 the prestigious Cecil B. DeMille Award for his outstanding contributions to the entertainment world. Over the years he had received four Oscar nominations, finally winning in 1998 for best supporting actor in "Good Will Hunting."
Comedy can be extremely lucrative. See how much Jim Carrey is worth!