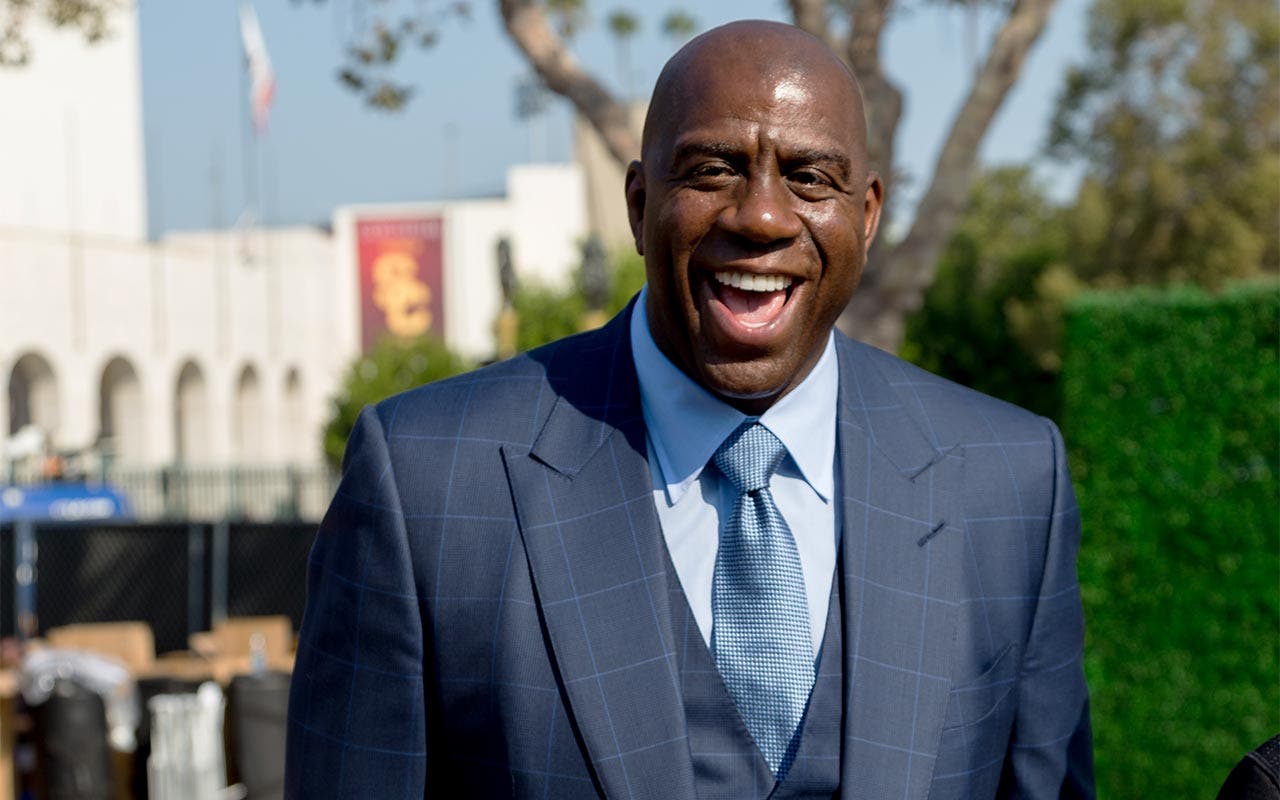 How Magic Johnson's net worth was built
Earvin "Magic" Johnson started his career on the basketball court, but he has built his wealth, branching out with other business ventures.
Johnson was the first overall pick in the NBA draft by the Los Angeles Lakers in 1979.
He dominated the game as one of the greatest point guards in league's history. In 1992, he went to the Olympics as part of the Dream Team, along with Michael Jordan and Larry Byrd, where they took home the gold.
He retired from basketball in 1991 after publicly revealing his HIV diagnosis. While he staged a brief comeback in 1996, he eventually fully retired to focus on other ventures.
He went on to create Magic Johnson Enterprises, a real estate empire that developed urban areas and built up underserved communities. Additionally, he has authored and co-authored several books and appeared in several movies and TV shows.
He earned an $18 million salary from the NBA plus several million more in endorsements. His net worth is $600 million, according to the website Celebrity Net Worth.
You can use this net worth calculator to see your net worth.
Earvin "Magic" Johnson
Born: 1959
Birthplace: Lansing, Mich.
---
What he's up to now
One of Magic Johnson's most newsworthy business ventures was the $2 billion purchase of the Los Angeles Dodgers baseball team.
He, along with several other investors, purchased the team from Frank McCourt. He's also purchased other minor league sports teams and WNBA team, the Los Angeles Sparks in 2014.
He remains an activist on HIV and AIDS, working toward breaking some of the stereotypes, reducing the stigma, and securing funding and services for those affected.
---
Accolades
Magic Johnson's career achievements in basketball are impressive.
At his retirement, he had scored 17,707 points, made 10,141 assists, 6,559 rebounds and 1,824 steals. With an average of 11.2 assists per game, he holds the NBA record for assists per game to this day.
In 2002, he was inducted into the Basketball Hall of Fame. In 2009, he was inducted into the College Basketball Hall of Fame. Because of his impact on the game, Michigan State retired his No. 33 jersey and the Los Angeles Lakers retired his No. 32 jersey.
Hoops star LeBron James's net worth is far less than Johnson's. Will he ever be able to match him?