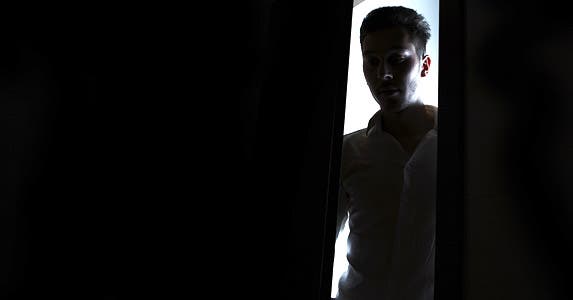 Most squatters squat for naught
When squatters lay claim to real estate, people tend to notice. Squatting, known in legal circles as "adverse possession," is a method of getting title to someone else's property by occupying it. Lawyers say the practice is a leftover from a different time.
"Obtaining property by adverse possession is extremely rare," says Thomas Simeone, a lawyer in Washington, D.C. "In the past, when there were more tracts of undeveloped land and less certainty over boundaries, adverse possession was more likely. Nowadays, it is far less likely."
While rules for adverse possession vary by state, Simeone says five things must happen, generally, for a squatter to take legal title to real estate:
The squatter must physically occupy the property.
The squatter must treat the property as the rightful owner would.
The squatter must act as the sole owner.
The occupation must be open and obvious, meaning that anyone can see that the squatter is acting as the owner.
The occupation must last for a specified statutory period, which, depending on jurisdiction, varies between seven and 20 years.
Here are five examples of squatters who failed — and one who succeeded.
Woman forced to live with her squatter
The claim: When Heidi Peterson paid $23,000 for a home in Detroit's historic Boston-Edison district, she ended up getting more than she bargained for. After spending a year away from the city, Peterson returned home to find another woman living there. She called the police to remove who she thought was a trespasser. But as it turned out, the squatter, who had changed the locks and even done some work on the plumbing, couldn't be removed by police, who told Peterson that it was a civil matter, meaning she'd have to take her squatter to court to evict her. Without another place to stay, and low on funds, Peterson grudgingly ended up sharing her home with the squatter.
The outcome: A few days after the story of Peterson being forced to share her home with a squatter made national headlines, the squatter moved out, saying that she never intended to take Peterson's home. But after giving her squatter the boot, Peterson had reportedly given up on the home, as well as Detroit. She posted a for-sale ad that simultaneously touted the virtues of the property and slammed the local police and government for allowing "criminals" to ruin the city.
Home seller falls victim to squatter
The claim: When Valister Wilson listed a Dekalb County, Georgia, home for sale, he thought the only way someone would end up living there would be if they made an offer and signed on the dotted line. But a few months after putting the five-bedroom, five-bathroom property on the market, Wilson discovered that a woman and her family had moved in. Later, he learned that the squatter had gained access to the property by breaking into the lockbox he had set up so that Realtors could show the home. Wilson called the police, but they declined to throw the squatter out because she showed them a signed lease, a document Wilson insisted was fraudulent.
The outcome: It took four months and several court proceedings, but eventually Wilson was able to get the squatter out of his home. According to Wilson, the fight to regain possession of the home cost him about $15,000 in repairs and legal fees. As for the squatter, the legal entanglement ended up landing her in hot water with the authorities. She pleaded guilty to several charges, including perjury and forging Wilson's signature on the fraudulent lease. She was sentenced to five years' probation and ordered to pay Wilson $7,800 in restitution.
Squatter takes mansion
The claim: If nothing else, you really have to admire Andre "Loki" Barbosa's ambition. Rather than squatting in a run-down home, he selected a vacant $2.5 million mansion in Boca Raton, Florida. Barbosa moved into the 7,522-square-foot property with several other people. Soon after that, neighbors notified the police, but Barbosa was able to keep the authorities at bay for a time by filing a notice of adverse possession with the land records office.
The outcome: It took several months and an eviction proceeding, but eventually Barbosa was forced to leave the Boca Raton mansion. As for the owner, that happens to be Bank of America, which had foreclosed on the property about a year before Barbosa moved in. The bank is said to be pursuing a $15,000 claim against Barbosa to cover legal expenses, although it's hard to believe that a squatter has that kind of money.
Squatter's holiday
The claim: Call it the vacation rental from hell. Cory Tschogl rented out her Palm Springs, California, condominium through Airbnb. Her guests, as Airbnb refers to renters, had booked the property for 44 days, but had paid for only 30 days by the time they checked in. After Airbnb notified Tschogl that it was unable to collect the balance due, she found out the hard way that under California law the two men vacationing in her condo now had tenant rights, meaning she'd have to hire a lawyer to evict them.
Compounding matters, while Tschogl attempted to get rid of the two men, they countered by threatening to sue her for a variety of claims, including blackmail, damages caused by "negligence and malicious misconduct," and medical bills sustained after one of the men allegedly got sick from drinking unfiltered tap water at the condo.
The outcome: Tschogl's story made national headlines, but a few months after it began, the story ended on a rather quiet note after the two men left without notifying Tschogl of their departure. As for Tschogl, she says Airbnb paid "almost all" of her out-of-pocket expenses, something she credits to media coverage of the story.
Squatter takes soldier's home
The claim: When Michael Sharkey deployed to Afghanistan two years ago, the army specialist asked a friend to keep an eye on his home in New Port Richey, Florida. But while Sharkey was deployed, people broke in, changed the locks and began squatting. When Sharkey tried to remove the squatters, they claimed that they had made an oral agreement with Sharkey's friend to live on the property in exchange for making repairs. Sharkey and his friend both disputed the existence of any agreement. But when Sharkey asked the sheriff to give the squatters the boot, he learned that law enforcement couldn't do anything because the squatters appeared to have established a residence, making any attempt to remove them a civil matter.
The outcome: Sharkey's ordeal generated a lot of media attention and public outcry. A few days after the story broke, neighborhood pressure forced the squatters to move out. One squatter was charged with grand theft for allegedly stealing electricity from neighbors, while another squatter was charged with violating her probation. As for Sharkey, the nightmare ended happily because a veterans group organized volunteers to clean and repair the house.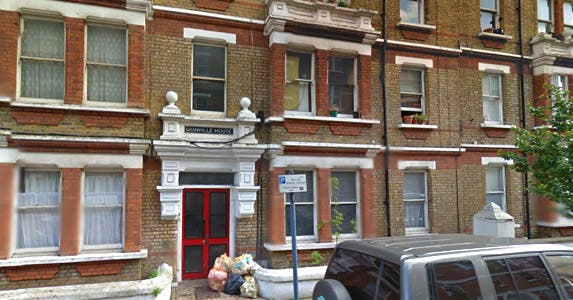 Squatter wins
The claim: Thirteen years ago, Jack Blackburn, a struggling English artist, found an abandoned apartment that few considered livable. Actually, it was a burned-out mess of rubble, his friends said. But Blackburn, who had first tried his hand at squatting when he moved to London at age 16, decided to give it a go. He cleaned up the apartment, plastered broken walls, rewired the electricity, installed plumbing and even spent thousands of pounds to make the place livable. But after about 12 years of living in and improving the property, local officials took notice and tried to evict Blackburn, claiming that the property belonged to the city, which had the right to sell it for back taxes.
The outcome: Few squatters win, but cases like Blackburn's might be the reason the idea of squatting attracts so much attention. In the end, Blackburn prevailed largely because the court found that he had improved the property and treated it as his home for an amount of time that satisfied statutory requirements. His apartment is estimated to be worth between 100,000 and 120,000 pounds, or roughly $160,000 to $190,000.