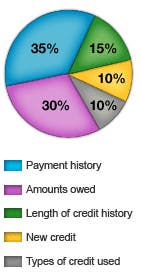 Dear Dr. Don,
Back in the late 1970s, my husband and I took out a type of loan that, once paid off, could be used again for unexpected expenses. It is for $800. It's not a credit card but can be used like one. We also use it as overdraft protection instead of using the credit card we have with our bank.
Now our bank (Wachovia) has been bought by Wells Fargo. According to the letter(s) we've received, not only will this account no longer be available for overdraft protection, but we'll also be charged an annual fee of $25.
What kind of hit will we take on our credit score (which is very good to excellent) if the account is closed? Or, should we keep it and pay the annual fee since it's the longest credit/loan we have? Granted, it's only $800. However, in this economy, any drop in our credit score may be more than it would have been prior to the recession.
We've worked hard to keep our credit score up, even though my husband has been laid off for 18 months and is only able to get part-time work. I am disabled and get Social Security disability payments. We don't expect him to be able to get full-time work anytime soon. His unemployment will run out later this year, which will make our financial situation even tighter than it already is.
— Deborah Debates
Dear Deborah,
Your credit score is based on the account relationships and payment histories in your credit report. Part of what goes into a credit score is the length of credit history. It's about 15 percent of your credit score, as shown in the figure below:
Here's what the myFICO pamphlet "Understanding Your FICO Score" says about closing old accounts:
Should I close old accounts to raise my score?
No. In fact, it might lower your FICO® score. First of all, any late payments associated with old accounts won't disappear from your credit report if you close the account. Second, long established accounts show you have a longer history of managing credit, which is a good thing. And third, having available credit that you don't use does not lower your FICO® score. You may have reasons other than your FICO® score to shut down old credit card accounts that you don't use. But don't do it just to get a better score.
I'd suggest pulling your credit reports and taking a look at all your account relationships. Yes, you have a 30-year history with this one account, but closing this one account won't have a significant impact on your credit score if you have long histories with other accounts (plus a strong payment history) and don't have high account balances.
The Bankrate.com feature "How to get your free credit report" explains how to get one free credit report every year from each of the three major consumer reporting agencies.
How important is this $800 line of credit to your family finances? Having access to that $800 line may be worth $25 a year to you, especially with the uncertainty surrounding the family finances over the next year. You may be willing to pay the fee, at least this year, to have access to this credit line.
Bankrate's content, including the guidance of its advice-and-expert columns and this Web site, is intended only to assist you with financial decisions. The content is broad in scope and does not consider your personal financial situation.  Bankrate recommends that you seek the advice of advisers who are fully aware of your individual circumstances before making any final decisions or implementing any financial strategy.  Please remember that your use of this Web site is governed by Bankrate's Terms of Use.
To ask a question of Dr. Don, go to the "Ask the Experts" page, and select one of these topics: "Financing a home," "Saving & Investing" or "Money." Read more Dr. Don columns for additional personal finance advice.