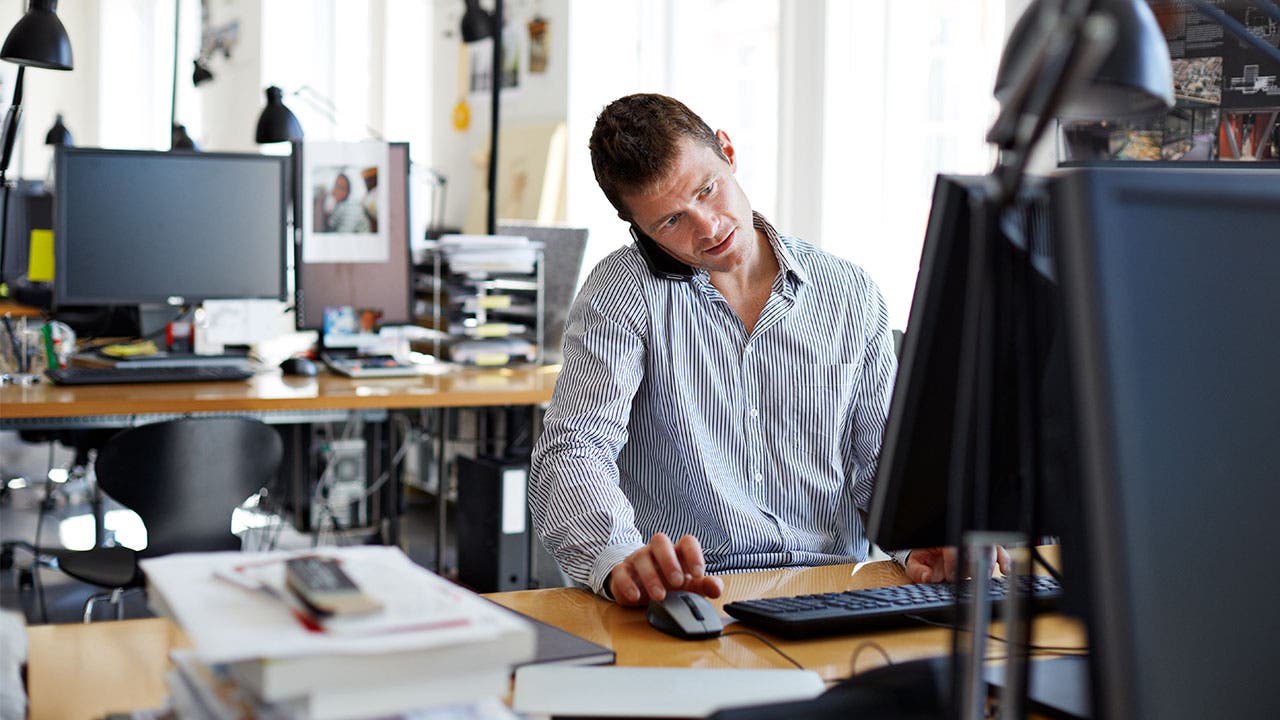 A five-minute phone call to your credit card issuer could save you hundreds of dollars — or more — in interest charges.
If you've been a good customer, your credit card company will probably reduce your interest rate. But you have to ask.
How to lower your credit card interest rate
Decide what rate you would like on your card. Be reasonable. You can figure out an appropriate rate by looking at credit card offers you get in the mail.
Check your credit reports. If you have a healthy credit history, proceed to Step. 3.
Call the credit card company and follow a script similar to the one below on how to ask for a rate cut.
If you don't get the answer you want, ask to talk to a supervisor or call again later.
A March 2017 survey from CreditCards.com found that 69 percent of cardholders who asked for a rate cut received one. Only about 1 in 4 customers has ever asked the question, though.
Mike Sullivan, spokesman for the Phoenix-based nonprofit credit and debt counseling agency Take Charge America, recommends calling your card issuer at least every two years to ask for a rate reduction. "Ask for something sizable," he says.
What makes this so easy?
It costs card companies significant money to acquire new customers, so they're going to do everything within reason to keep their good customers happy and keep them from taking their business elsewhere. That includes providing rate reductions.
Let Bankrate.com help you find the best zero-interest credit card today.
Banks have relaxed credit standards in recent years, Sullivan says, which means more people are probably eligible for a rate cut than in the past.
What card companies look for
Here are some of the factors that go into a card issuer's decision on whether to approve a rate decrease, according to the U.S. Public Interest Research Group:
How long you've owned the card.
The card's credit limit.
How much you owe on the card relative to the credit limit.
How much you owe on all cards relative to their credit limits.
How many times you've made a late payment.
Before you call, check your credit reports, Sullivan says. If all of your credit lines say "pays as agreed," you should have a healthy credit history and are more likely to win approval.
Check your credit report free today with myBankrate.
How to ask for a rate cut
When you call the company, you may want to follow a script similar to this:
Hi, my name is _______. I am a good customer, but I have received several offers in the mail from other credit card companies with lower APRs. I want a lower rate on my card, or I will cancel my card and switch companies.
Of course, how you ask the question doesn't really matter. The decision won't be made based on the customer service representative's opinion of you.
"This is pure business," Sullivan says. "No major credit card company is going to let a customer service rep decide based on whether they think you're a nice person."
Subtle or not-so-subtle threats to open a credit card with another company can pay off, as well.
"I think that many customers don't realize how much power they have," says Beverly Harzog, a credit card expert and author of "The Debt Escape Plan."
But persistence is key, she says. You may not get a "yes" from the first person you speak with — or you may not get the rate cut you're looking for. In that case, ask for a supervisor. You may even want to hang up and call back later.
"Have a rate in mind" when you call, Harzog says. Do your research and learn what kind of interest rates a person with your credit score can qualify for.
Tell the issuer what you want and what you can get from other issuers.
Need to transfer a balance? Bankrate.com can match you with the best balance transfer cards of 2019.
Interest rate cut vs. balance transfer
If you want the rate cut because you have a large balance to pay off, you may be better off opening a new card with a 0 percent introductory interest rate on balance transfers, Sullivan says.
Opening a new card can have an added positive impact. Having more available unused credit could improve your credit score. Plus, you may then receive an offer from your old company wanting to earn back your business.
"They know where you paid it off from," Sullivan says.
---
Don't fall prey to interest rate payments. Check out Bankrate's complete catalog on credit card APR advice and learn how to finance your next purchase with a zero-percent introductory rate.