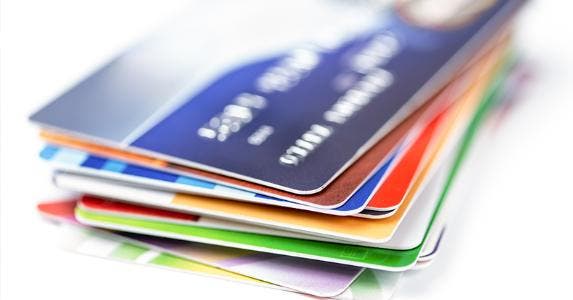 Dear Credit Card Adviser,
I want to open a new credit card that has a 0 percent annual percentage rate on new charges through 2015. Will my credit be affected if I don't pay purchases off in full within the month they are made?
— Mace
Dear Mace,
It's certainly tempting to revolve a balance on a zero percent or deferred annual percentage rate credit card, given you won't have to pay interest for 12 months. However, yes, not paying off purchases in full could negatively affect your credit score.
Credit utilization — how much credit you are using versus how much has actually been extended to you — is a major component of your credit score.
The basic rule of thumb is to keep your debt-to-credit utilization ratio collectively and on individual credit cards below 20 to 30 percent (the lower, the better). So if you get a new card, run up a bill well over that percentage and revolve a balance, your score is going to take a hit.
"The amount of the score damage is going to depend on just how high that ratio gets," says John Ulzheimer, president of consumer education at CreditSesame.
Also, it's important to note here: If you decide to take an issuer up on a particular promotion, make sure to read the fine print. Per a recent warning from the Consumer Financial Protection Bureau, some deferred-interest or balance-transfer credit card offers contain caveats that will register an offer null and void.
For instance, some financial institutions may stipulate that if you lose your grace period — the time frame between the end of a billing cycle and the payment due date — you could start to rack up interest on all new purchases.
Even if there aren't any early expiration caveats at play, you certainly want to avoid winding up with a high balance at the time the offer expires.
"When it comes time for the card to convert to an interest-accruing card, you may be stuck paying retroactive interest all the way back to when you opened the card," Ulzheimer says.
As such, the best practice, as always, is to pay off your bills in full. If you do so, opening up the new credit card could ultimately wind up helping your score.
Although there might be an initial dip from the hard inquiry generated from the application, "the new account would add (an) available credit limit, thereby reducing total utilization," says Rod Griffin, director of public education for the credit bureau Experian.
Of course, make sure you comparison shop to get the best possible rates and conditions your credit score will qualify for.
Good luck!
Ask the adviser
To ask a question of the Credit Card Adviser, go to the "Ask the Experts" page and select "Credit Cards." Read more columns by the Credit Card Adviser. Follow Jeanine Skowronski on Twitter.
Bankrate's content, including the guidance of its advice-and-expert columns and this website, is intended only to assist you with financial decisions. The content is broad in scope and does not consider your personal financial situation. Bankrate recommends that you seek the advice of advisers who are fully aware of your individual circumstances before making any final decisions or implementing any financial strategy. Please remember that your use of this website is governed by Bankrate's Terms of Use.