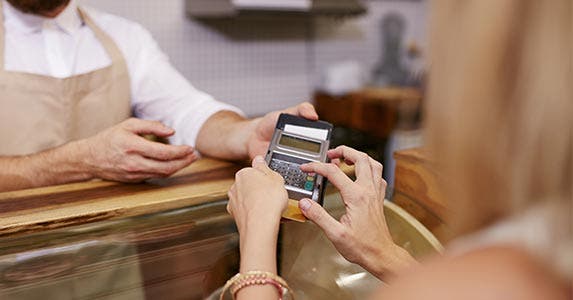 Why your mistakes will cost more
Make a credit gaffe — like relying on plastic when you have cash-flow problems — and you'll pay for it later.
But while different types of credit mistakes can hurt your wallet, some blunders are more costly than others. This is particularly true in 2017, when the cost of credit has increased.
At its final meeting of 2016, the Federal Reserve raised a key benchmark interest rate. That move had a sudden impact on credit card rates, which almost immediately surged to record highs.
What's more, the Fed has projected it could raise rates as many as three times this year. If that occurs, the interest on your credit card likely will be a full percentage point higher than it was prior to December 2016.
That will make carrying a balance far more expensive.
CARD SEARCH: Put those high-interest debts behind you. Grab a balance-transfer card today.
There are, however, things more costly than not paying your bill in full each month.
Here are four mistakes to avoid in 2017.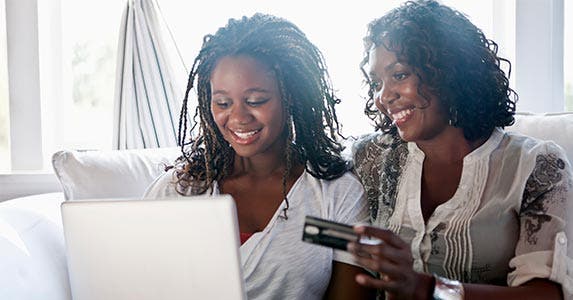 Paying only the minimum
Jennifer Boggs/Amy Paliwoda/Getty Images
If you carry a balance from one month to the next, you'll incur interest charges. That will get more expensive this year.
But you'll really feel the impact if you only pay the minimum your credit card issuer requires.
"If you only pay the minimum you're getting into that routine of carrying a balance. That can become a new normal," says Beverly Harzog, a credit expert and author of "The Debt Escape Plan." "I urge people to think about this carefully, right now during 2017 because you want to get into the habit of paying the bill in full. Do whatever you have to do."
How will a one percentage point interest rate increase affect what you'll owe? Our minimum payment calculator can help you determine your own cost.
Here's an example of what the increased costs would be on a $5,000 credit card balance.
Assuming a 14.99 percent annual percentage rate, it would take 14 years and five months to pay off your debt. You'd pay $3,361 in interest.
Bump that APR a full percentage point, and you'll add eight months and an extra $400 to your bill.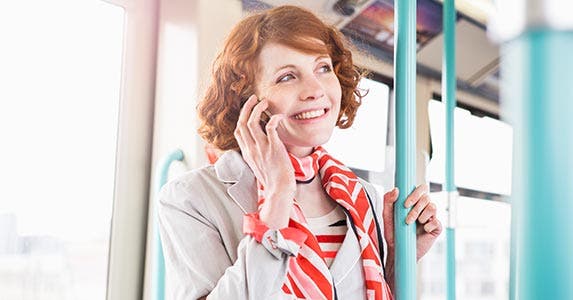 Assuming your interest rate must rise
Betsie Van Der Meer/Getty Images
Look to your most recent credit card statement. Your annual percentage rate is probably a quarter percentage point higher today than it was in late 2016.
Credit card companies quickly raised interest rates after the December meeting of the Federal Reserve.
You don't have to accept this higher rate, particularly if you have good credit. Getting a lower rate is as easy as calling your credit card company.
A March 2016 survey from CreditCards.com found that nearly 8 in 10 cardholders who asked for a rate cut received one.
"You're in charge of the credit card company, not the other way around," Harzog says. "As long as you've got great credit, call them and negotiate."
Good credit is key here. Ask for a lower rate only if you have a good track record of paying your bills on time.
"A call could trigger a review of your account that could result in a credit line decrease or could result in the credit card company closing your account," says Gerri Detweiler, a credit expert and head of market education for Nav, a San Mateo, California-based company that helps entrepreneurs manage their business credit. "You do have to be careful and look at — before you make that call — look at where that credit score is."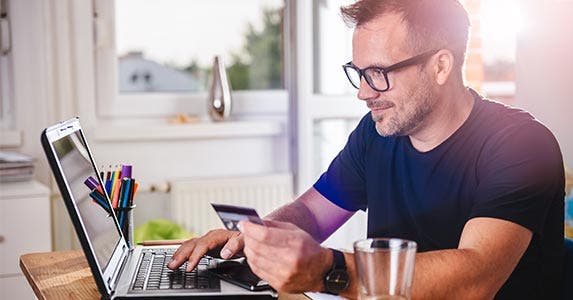 Ignoring your penalty rate
Zivica Kerkez/Shutterstock.com
If you violate your credit card's terms and conditions — by making late payments, for example — your issuer could trigger a penalty or default rate. This is a very high interest rate, typically close to 30 percent.
Your agreement will spell out when the company may apply the penalty rate and how long it will take for the issuer to restore your original APR. American Express, for example, says it may apply the default rate when you make one or more late payments or your payment is returned by the bank. The penalty APR will last at least six months.
The worse news here is that that already high rate increases when your bank raises the standard interest rate. So the penalty rate, too, could see a big hike throughout 2017.
"Your rates are tied to the Fed rate," Harzog says. "Your credit card interest rate is going to go up and your penalty rate is going to go up, too."
If you get hit with a penalty rate, do your best to make on-time monthly payments for the next six months so that you can return to your standard rate.
"Earn the right to get rid of the penalty rate," Harzog says. "If they're slack about lowering that rate again, then call them and tell them that you understand your rights."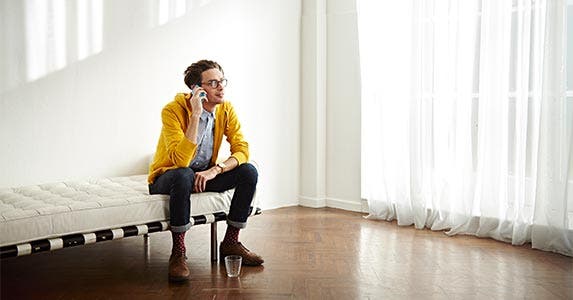 Paying late repeatedly
Ezra Bailey/Getty Images
Paying late may be a sign that you've become overwhelmed by your debt. It's an expensive mistake, one that if repeated may get even more costly.
That's because the Consumer Financial Protection Bureau has raised the maximum late fee for a second and subsequent late payment within six months.
Pay late once, and your credit card company can charge you a maximum $27 fee. But beginning in 2017, card companies can now charge up to $38 for the second late payment, up $1.
"If you're paying late and it's not just an accident because you forgot, it's definitely time to talk to a credit counseling agency," Detweiler says. "If you're paying late you're not just paying a fee, you're paying interest and those costs can add up very quickly."
If you have the money to pay your bill, but you still struggle to pay on time, consider setting up a text alert to tell you when your bill is due, Harzog says.
"Do whatever you have to do to pay your bills on time," she says.
CARD SEARCH: Get a low-interest credit card now.