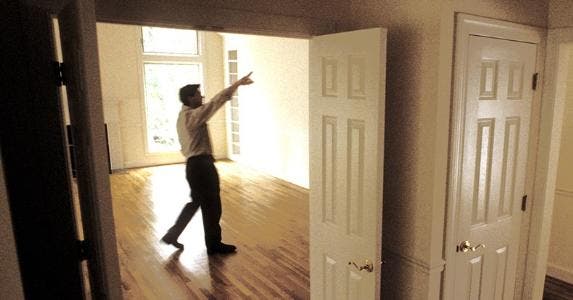 How much is your dream home worth? Chances are, you have a pretty strong opinion.
But if you take out a mortgage loan to buy that home, you will be required to get another more objective judgment of the home's value — that of a professional real estate appraiser.
A real estate appraisal assigns a market value to your home. Typically, lenders order appraisals to make sure the property's value is in line with the loan they are offering to the homebuyer. If the lender orders the appraisal, the buyer usually is the one who pays for the service, although some buyers may negotiate and get the seller to pay.
In other cases, home sellers may order an appraisal before putting their home on the market so they can accurately gauge the property's worth.
How much does a home appraisal cost?
Appraisal costs vary widely, says Scott Robinson, president of the Appraisal Institute, the nation's largest professional association of real estate appraisers.
"Appraisals typically can cost a homebuyer anywhere from a few hundred to several hundred dollars," Robinson says. "It's impossible to accurately generalize."
RATE SEARCH: Looking for a low mortgage rate? Check out home loan rates now!
Kelly Kellogg, a Winter Park, Florida-based appraiser and author of "ABCs of a CMA, Comparative Market Analysis," says a standard appraisal in her market costs between $450 and $550. By contrast, a more complex appraisal could cost between $1,200 and $1,400.
Kellogg says the price of the appraisal depends on the scope of work and how long the assignment takes.
"The more complex the property, the more time and analysis for the appraiser," she says.
For example, a 1,000-square-foot home takes less time to measure and assess — perhaps about 30 minutes — and research is less time-consuming because it is relatively easy to find comparable properties that can be used to assess value.
By contrast, a 5,000-square-foot home can take well over an hour to measure and assess, and the appraiser likely will have to "spread out the radius" to find comparables, Kellogg says.
Other factors that can impact the cost of an appraisal include:
The type of property being appraised.
Where the property is located, such as on a lakefront.
How much acreage is attached to the property.
Whether the house has had extensive damage or repairs.
The individual appraiser.
In some cases, the appraisal fee is assessed early in the sales process. In other cases, it is one of many fees that fall under the category of "closing costs." These are expenses and fees that buyers and sellers pay at the end of a real estate transaction.
Closing costs average more than $1,800 nationwide, according to the latest Bankrate survey.
Pitfalls of the wrong home appraiser
Lenders typically use third-party management companies to find appraisers. Such firms usually seek out the lowest-priced appraisers, according to the Appraisal Institute.
But both Kellogg and Robinson say getting a well-qualified appraiser — as opposed to one who charges the lowest costs — is crucial to ensuring an accurate valuation of a home.
"I always say that with an appraisal, you get what you pay for," Kellogg says. If an appraiser charges less than the standard rates mentioned above, "they are probably cutting corners," she says.
For example, Kellogg says that it is not unusual for public records to understate the true amount of square footage in a specific home. A good appraiser measures the home to make sure the actual square footage matches what is recorded publicly.
A cheap appraiser may cut corners and skip a physical measurement of the property, relying instead on the figure in the public record. This could cause the property to be mispriced by tens of thousands of dollars, Kellogg says.
Robinson adds that appraisers who lack knowledge of your particular market might not give you an accurate valuation of your home.
If the appraisal comes in below the price agreed to between the buyer and the seller, the lender is likely to refuse to loan any money above the home's appraised value.
Getting the right home appraiser
To avoid such pitfalls, Robinson and Kellogg say buyers should take extra steps to make sure they get a well-qualified appraiser.
All states demand that appraisers be state-licensed or certified when performing appraisals for federally regulated lenders, according to the Appraisal Institute.
But Robinson advises buyers to go beyond the minimum requirement and insist that your lender use an appraiser with a designation from a professional association.
Appraisers from the Appraisal Institute, for example, must meet education and experience requirements, and undergo peer review.
"Homebuyers can't select an appraiser, (but) they can request that their lender hire a highly qualified, competent appraiser," Robinson says.
RATE SEARCH: Find a house and need a loan? Check out mortgage rates today!
Kellogg suggests that home sellers ask the appraiser about his or her qualifications when the appraiser calls to set up an appointment.
"Make sure the appraiser has the experience," she says. "Ask, 'Have you appraised a home in this area?'"
Paying for your own appraiser to give your home a once-over before you put it on the market is another way to increase the odds of getting an accurate appraisal.
Although this initial appraisal will cost you several hundred dollars and is done purely for your own benefit, it can be beneficial, Kellogg says.
"It gives the seller an education so they get the true value," she says. "It assists the seller in strategically pricing their home."
In addition, having this initial appraisal in hand can help you later, when you are trying to determine if the official appraisal is on-target, she says.