Which bank should I choose?
Get personalized bank recommendations in 3 easy steps.
How much is this mortgage going to cost me? How much would the closing costs be for this mortgage? And how do the closing costs compare with other loan offers?
You'll find the answers to those and other questions by reading and comparing the Loan Estimate, a 3-page document that summarizes the details of a loan offer, including:
Loan amount, interest rate and estimated monthly payments.
Itemized closing costs and how much cash you'll need at closing.
Your total costs in the first 5 years of the loan.
The annual percentage rate (APR) and total interest percentage (TIP).
How much late payments will cost.
How often the payments can change, and by how much (if it's an adjustable-rate mortgage).
Whether the loan is assumable, and other important elements.
Is your credit mortgage-ready? Get your free credit score at myBankrate.
Guide to the Loan Estimate
Each of the following questions will take you to a brief description of where to look on the Loan Estimate to get an answer.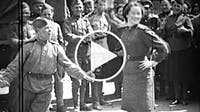 Here's where can you find the estimated monthly mortgage payments on the Loan Estimate.
See how the interest rate calculation is presented in the new Loan Estimate.
Mortgage closing costs appear twice in the Loan Estimate. Here's where.
How much cash will you need at closing? See how to find out on the Loan Estimate.
The Loan Estimate helps borrowers compare loan offers. See how to do it.
See where the mortgage Loan Estimate has to be exact and where it has wiggle room.
The Loan Estimate will show you if there are any risky features in this mortgage.
Can the interest rate change? The Loan Estimate shows you if it can and when.
The Loan Estimate shows you if you've locked your interest rate and how long it will remain at that rate.
More on the Loan Estimate and Closing Disclosure
This step-by-step guide to the 3-page Loan Estimate shows you where to find crucial information for your home loan.
Questions about a mortgage offer? Here's where to find answers on the Loan Estimate.
Here's how to use the Closing Disclosure to get the mortgage that you were promised.