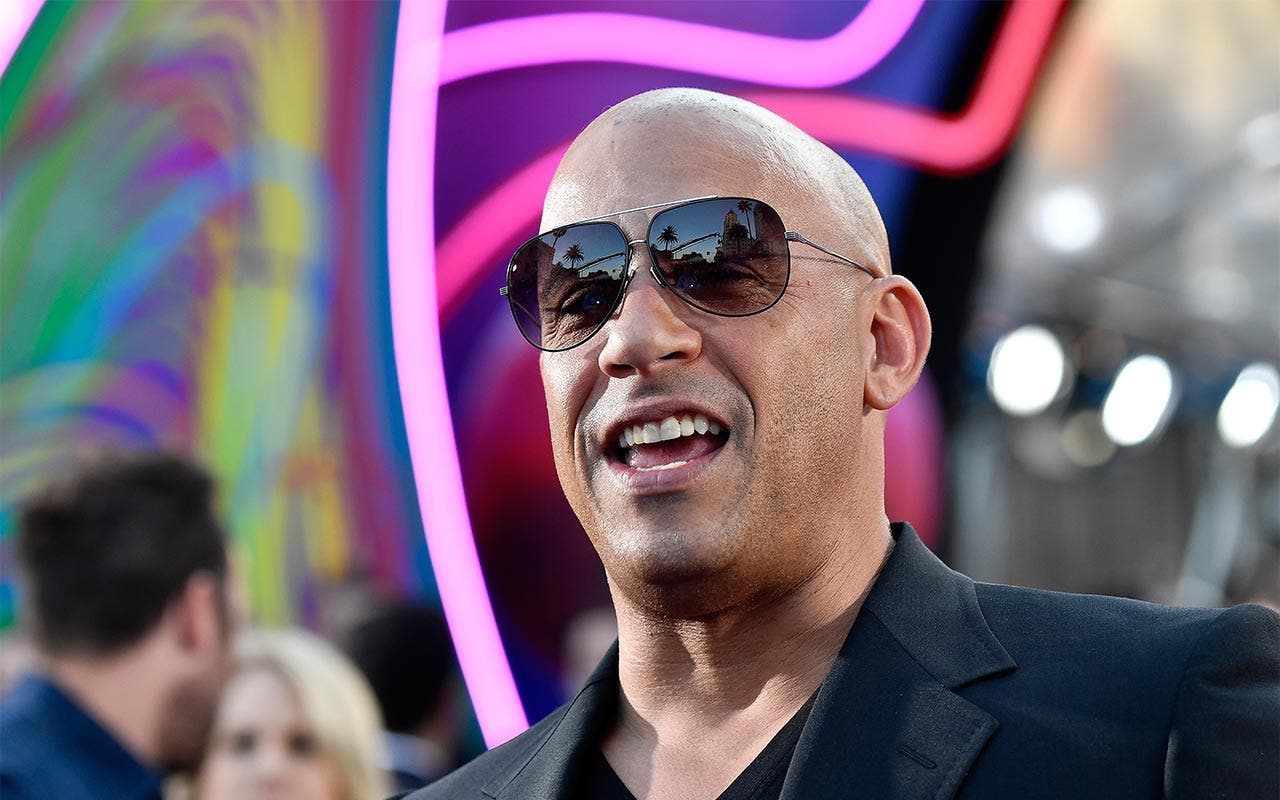 How Vin Diesel's net worth was built
Born Mark Sinclair, Vin Diesel worked as a bouncer for nearly a decade while he auditioned for acting roles and studied English at Hunter College in New York. He eventually dropped out of college to pursue his acting career full time. His first major roles, and the ones that caught the eyes of big-time movie directors and producers, were in films that he directed, wrote and starred in.
In 1995, he was in the movie "Multi-Facial," which was shown at the Cannes Film Festival. In 1997, he appeared in "Strays," which premiered at the Sundance Film Festival.
Vin Diesel landed a role in "Saving Private Ryan" in 1998. But it was in 2001 that he got his career-altering role as Dominic Toretto in "The Fast and the Furious." In 2002, he starred in "XXX," cementing himself as a go-to actor for power-packed action films. He has appeared in the "Fast and Furious" sequels and was the voice of Baby Groot in the international blockbuster "Guardians of the Galaxy." In 2015 alone, he earned $35 million. His work as an actor and producer of box-office hits has given Vin Diesel a net worth of $160 million as of May 2017, according to Celebrity Net Worth.
You can use this net worth calculator to see your net worth.
Vin Diesel
Born: 1967
Birthplace: Alameda County, California
---
What he's up to now
Vin Diesel continues to act and produce movies in successful franchises. He has reprised his role as Dominic Toretto for "The Fate of the Furious," the eighth movie in the series. Additionally, the ninth and 10th installments have been confirmed for release in 2019 and 2021.
Diesel took over the rights of the character Riddick from "The Chronicles of Riddick" as payment for his cameo in "Fast and Furious: Tokyo Drift," and he plans to star as Riddick in a movie titled "Furia." He's also back as the voice of Groot in "Guardians of the Galaxy Vol. 2."
---
Accolades
Vin Diesel has received multiple awards, including a Teen Choice Award, two People's Choice awards and two MTV Movie awards, including one he shared with the late Paul Walker for Best On-Screen Team. In 2011, CinemaCon named Vin Diesel the Action Star of the Year. In 2013, he got a star on the Hollywood Walk of Fame.