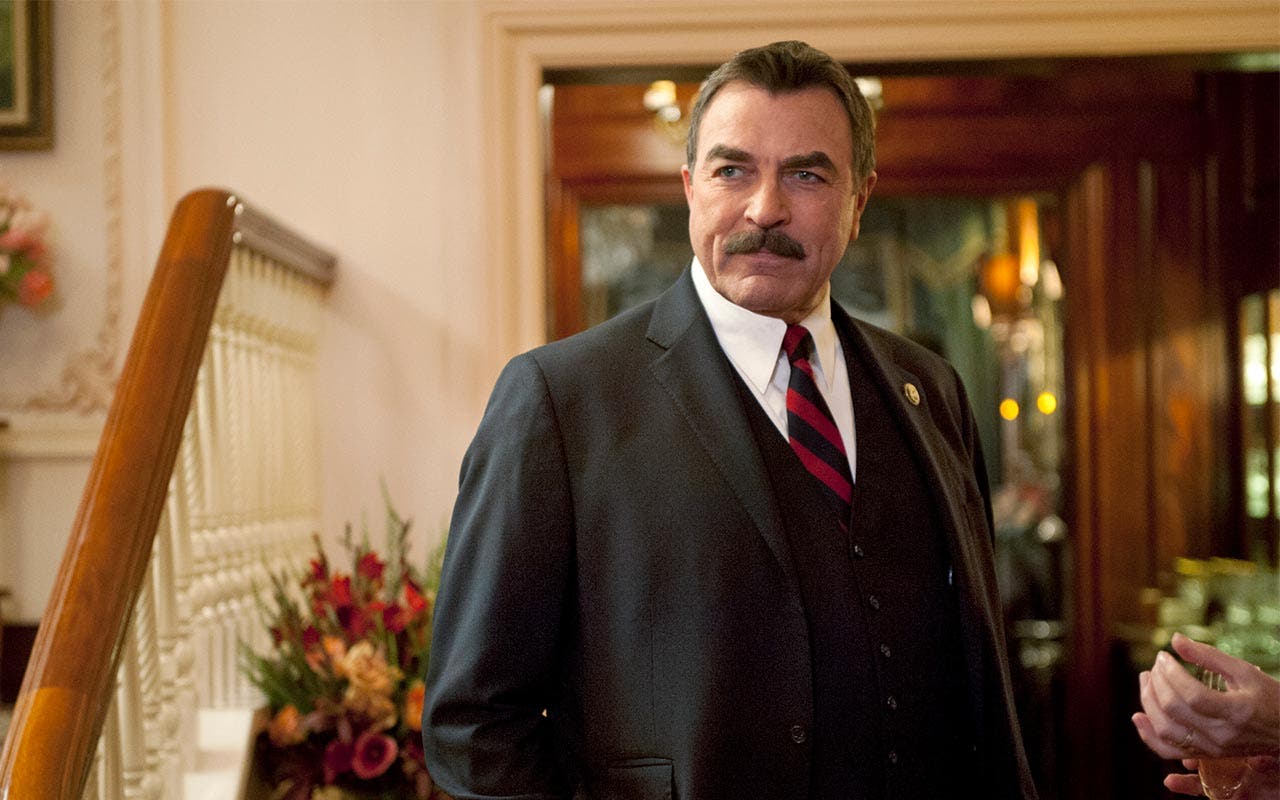 How Tom Selleck's net worth was built
Tom Selleck is an American actor and film producer. In the 1970s, he played bit parts in movies and did some commercial work, with his biggest role on the soap opera "The Young and the Restless."
Selleck's big break came in 1980 when he landed the lead role of Thomas Magnum, a quirky private investigator with a penchant for Hawaiian shirts, in the television series "Magnum, P.I." In 1987, he played the lead role in "Three Men and a Baby," which became the highest-grossing movie that year, earning $168.8 million, more than 10 times its budget of $16 million. Subsequent films were not as popular, including "Quigley Down Under" (1990), "Mr. Baseball" (1992) and "The Love Letter" (1999).
Selleck made frequent guest appearances on the television series "Friends." In 2010, he appeared on the CBS drama series "Blue Bloods," which has run successfully for seven seasons and counting. He receives at least $150,000 per episode for his lead role as Frank Reagan.
Selleck has starred in more than 50 films and television shows. His net worth is $45 million, according to Celebrity Net Worth.
Use Bankrate's net worth calculator to see how you stack up against Selleck.
Tom Selleck
Born: 1945
Birthplace: Detroit
---
What he's up to now
Selleck still plays Frank Reagan on "Blue Bloods." He also continues to generate income from made-for-TV films including the Jesse Stone movie series, which he has starred in since 2005.
Selleck is a board member of the Joseph and Edna Josephson Institute of Ethics, a nonprofit organization dedicated to improving the ethical quality of society. His philanthropy extends to several other organizations, including the Character Counts Coalition and Los Angeles Mission, which serves the homeless.
---
Accolades
Selleck has been nominated for and won several awards for his acting. In 1984, he won the Emmy Award for Outstanding Lead Actor in a Drama Series. In 1985, he won the Golden Globe Award for Best Performance by an Actor in a Television Series-Drama. In 1986, he received a Star on the Hollywood Walk of Fame, at 6925 Hollywood Blvd. In 2000, Selleck received an honorary doctorate from Pepperdine University.
Think Tom Selleck makes a pretty good living? Check out Arnold Schwarzenegger's net worth.