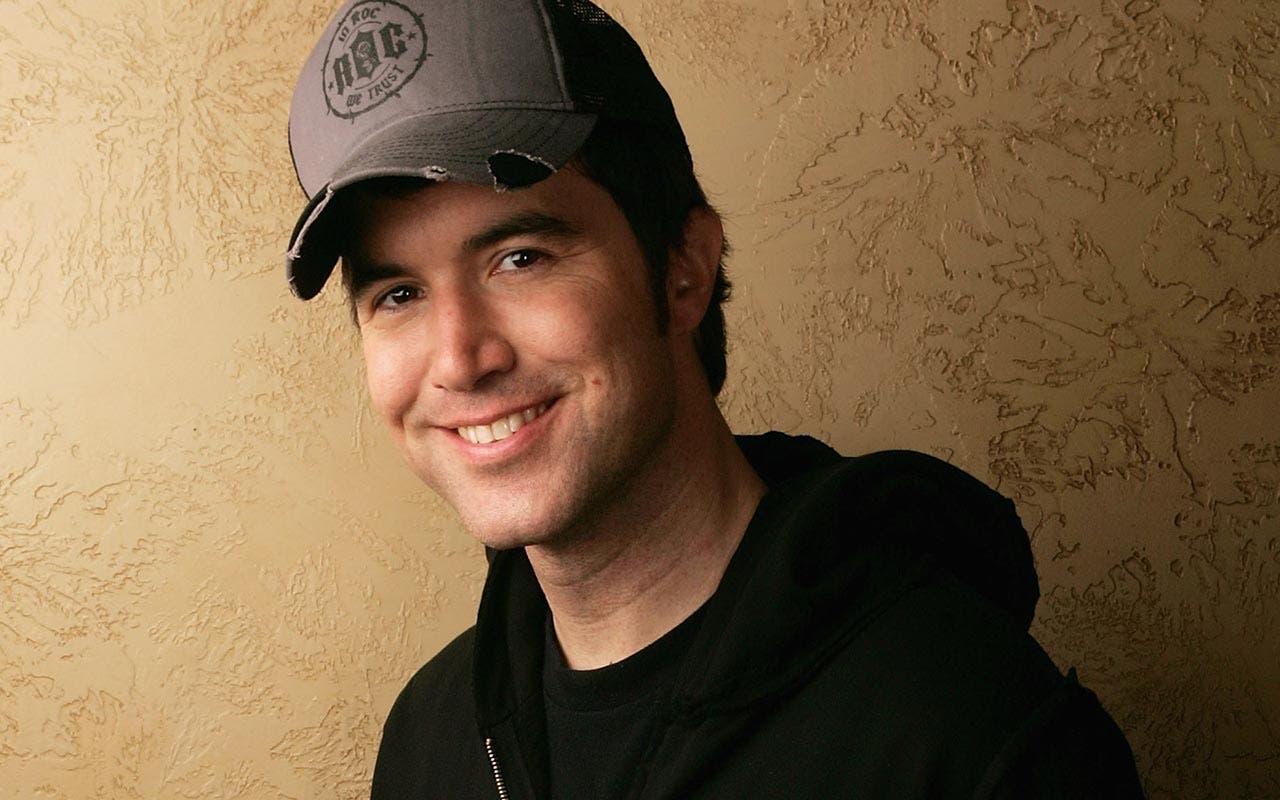 How Tom Anderson's net worth was built
If entrepreneur Tom Anderson looks familiar, it's because he was the default profile photo on the site he co-founded in 2003: MySpace. This was the most popular social media network in the mid-2000s before Facebook knocked it off its pedestal.
MySpace came about when Anderson and co-founder Chris DeWolfe realized the popularity of early social media site, Friendster, on which many of their colleagues had accounts. Anderson and DeWolfe decided to imitate some of the best elements of Friendster to create MySpace, which held its position as the most popular social network in the U.S. until 2008.
MySpace was sold to Rupert Murdoch's News Corporation for $580 million in 2005. After leaving MySpace, Anderson made a cameo appearance in an Adam Sandler film in 2009 and tried developing a baseball team in Las Vegas that never went past the planning stages. What caught Anderson's interest was the Burning Man 2011 Festival where he took photos and realized he had a talent for landscape imagery.
Celebrity Net Worth estimates Tom Anderson is worth $60 million. You can use this net worth calculator to see your net worth.
Tom Anderson
Born: 1970
Birthplace: Santa Monica, California
---
What he's up to now
Since stepping down from his role at MySpace in 2009, Anderson has taken to traveling the world and focusing on his passion — landscape and nature photography. He posts his photos on his Instagram account, myspacetom, for everyone to enjoy. Anderson continues to use the same image of himself that became popular so many years ago when it was the default profile photo on MySpace.
---
Accolades
Back in 2006 when Anderson was president of MySpace, the company wanted to celebrate the massive amount of people viewing an act or band so it developed the "MySpace Music Award." The award was developed by Anderson to be given to a record-breaking 500,000 single-day plays from a band's heavily trafficked MySpace music profile. It was the first award given out for the accomplishment of streaming music, and the award was given to rock band AFI. Perhaps someday Anderson will win awards for his spectacular photography.
See how Tom Anderson's net worth compares with that of Amazon founder Jeff Bezos.