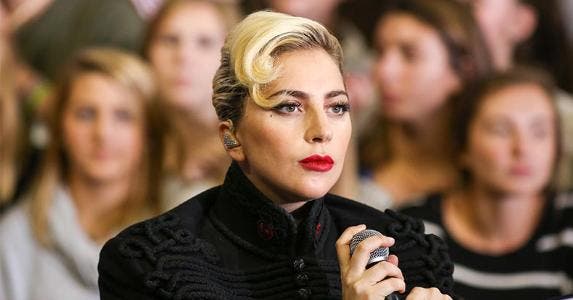 Lady Gaga
Net worth: $280 million (as of November 2016)
Year of birth: 1986
Education: New York University (dropout)
---
How Lady Gaga's net worth was built
Lady Gaga's net worth is $280 million, according to The Richest. Music is her main moneymaker, but business ventures, fashion and acting have increased her wealth, too.
Lady Gaga, born Stefanie Joanne Angelina Germanotta, started playing piano by age 4 and started acting lessons at age 11. After discovering Andy Warhol as her inspiration, Lady Gaga's persona evolved. Soon pushing the limits with costumes and performances, she became the Lady Gaga that everyone knows today. Her first album, "The Fame," was released in 2008. It brought her two international hit songs: "Poker Face" and "Just Dance." She followed her freshman album with an EP, "The Fame Monster," and a sophomore album, "Born This Way." By 2011, Lady Gaga had sold about 23 million albums worldwide.
Besides recording and performing, Lady Gaga also sells her fragrance and other merchandise, and has deals with Versace and MAC cosmetics. She even sells Halloween costumes.
---
What she's up to now
Lady Gaga's new album "Joanne" is exciting fans who have been patiently waiting for her to return to the music they love. Through a partnership with Bud Light, she's supporting her new album with Gaga's Dive Bar tour. She's also headlining the 2017 Super Bowl halftime show.
More than just a performer, Lady Gaga is also busy with her Born This Way Foundation, which is committed to creating a better world by supporting and empowering young people.
---
Accolades
Lady Gaga has a number of Grammy Awards under her belt. She made the Forbes Celebrity 100 in 2015 and the Forbes Power Women list in 2014. Glamour named her "Woman of the Year" in 2013. She has been nominated for an Oscar and is a Golden Globe winner.