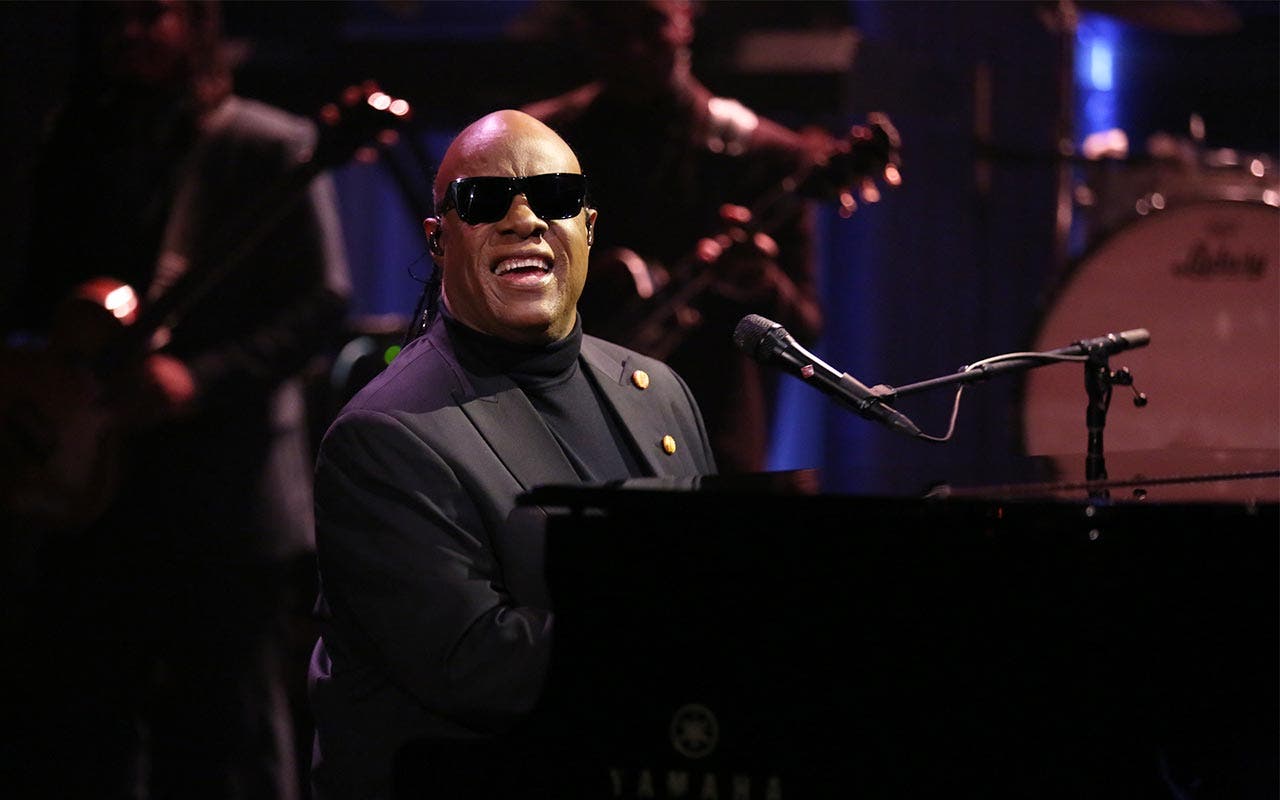 How Stevie Wonder's net worth was built
Blind since birth, singer Stevie Wonder (real name Stevland Hardaway Morris) knew he had a passion for music when he was young. His illustrious career began when he was 10 and Ronnie White of the Miracles heard Wonder play the harmonica. White introduced Wonder to Motown CEO Berry Gordy Jr., who signed Wonder to Motown's Tamla label and gave him the stage name Little Stevie Wonder. In 1965, he had a hit with the single "Uptight (Everything's Alright), and between 1968 and 1970, he had several hits, such as "I Was Made to Love Her," "For Once in My Life" and "Signed, Sealed, Delivered I'm Yours." By 1972, Wonder was touring the U.S. with the Rolling Stones, and his career skyrocketed.
Today, Wonder is considered by many to be a genius as a musician, singer and songwriter. President Barack Obama said Wonder is his musical hero. Wonder also has done for humanitarian causes, raising money for people with physical disabilities, AIDS, cancer, diabetes, and for the hungry and homeless. Wonder's net worth as of May 2017 was $110 million, according to TheRichest.
Use this net worth calculator to see how you stack up against Stevie Wonder.
Stevie Wonder
Born: 1950
Birthplace: Saginaw, Michigan
---
What he's up to now
Wonder was selected as the 2017 Visionary for the annual Art of Elysium Heaven Gala, an important charity event in Hollywood. Wonder will be part of the lineup at the New Orleans Jazz & Heritage Festival from April 28 to May 7, 2017. Wonder also is collaborating with another American icon, singer Aretha Franklin. The two are working on a new album of original songs that is expected to be released in late 2017.
---
Accolades
In 1983, Wonder was inducted into the Songwriters Hall of Fame. In 1989, he was inducted into the Rock and Roll Hall of Fame. He has won at least 25 Grammy awards, including the Grammy Lifetime Achievement Award in 1996. In 1985, he won an Academy Award for Best Original Song for "I Just Called to Say I Love You," featured in the film "The Woman in Red." In 2009, he won the UN Messenger of Peace Award for his philanthropic and humanitarian efforts.
If you think Stevie Wonder has made a lot of cash in the music biz, check out the net worth of piano man Billy Joel.