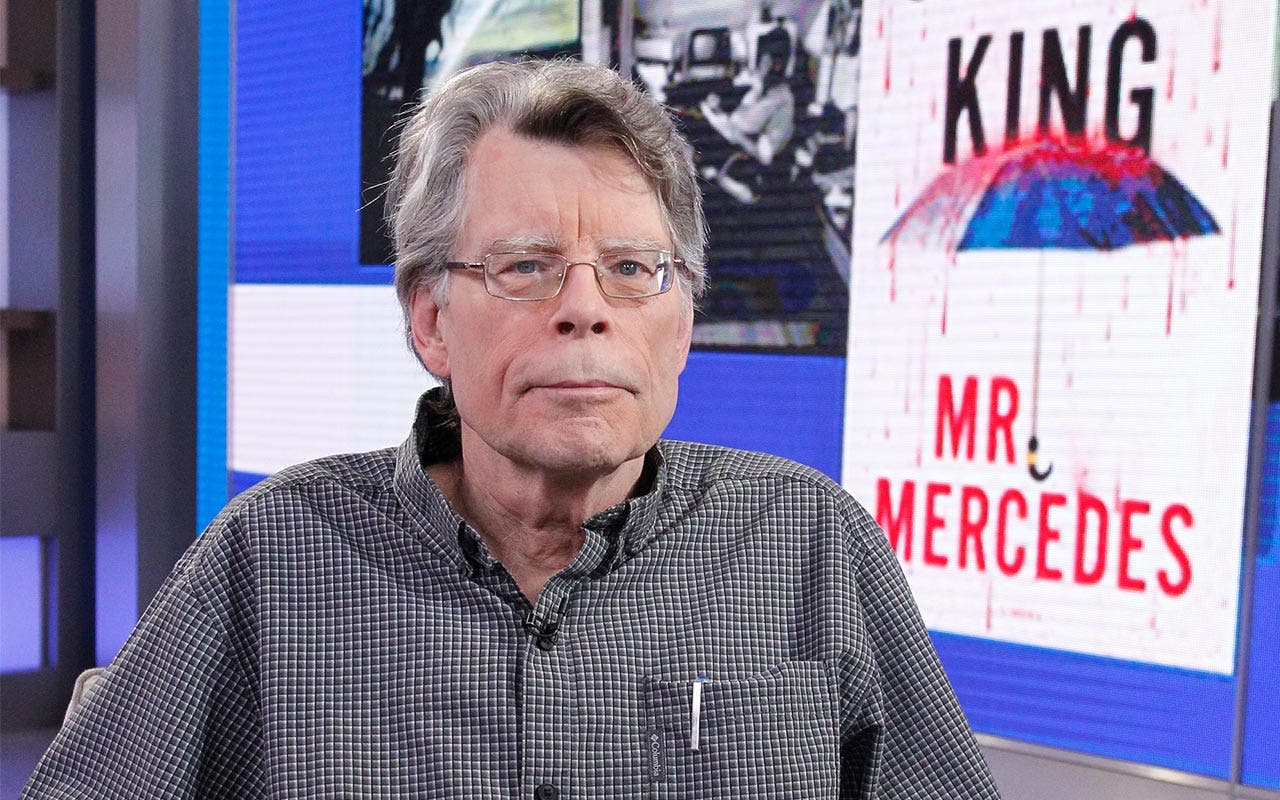 How Stephen King's net worth was built
Stephen King is one of the world's most famous writers of horror, science fiction, suspense and fantasy novels. He's also a screenwriter, columnist, actor and TV producer. Many of his books, such as "Carrie," "The Shining," "Misery," "Shawshank Redemption" and "The Green Mile," just to name a few, have been turned into popular movies. King has published about 200 short stories, over 50 novels, and has sold more 350 million copies of his novels worldwide. His novel "Under the Dome" was turned into a successful TV series that premiered on CBS in 2013. "Haven," another TV series based on one of King's books, ran for five seasons on the Syfy cable network. His earnings average $20 million a year. His net worth as of April 2017 is $400 million, according to The Richest.
Want to find out your net worth? Use this net worth calculator.
Stephen King
Born: 1947
Birthplace: Portland, Maine
---
What he's up to now
Movies based on King's eight-volume series "The Dark Tower" and "It" are expected to hit the big screen in the summer of 2017. King's novel "Mr. Mercedes" is being adapted for a TV series. King continues to be a prolific writer. He and his son, Owen King, are co-writing a book titled "Sleeping Beauties" that is supposed to hit bookshelves in September 2017. King wrote a sequel to "The Shining" titled "Doctor Sleep" that published in 2016.
---
Accolades
King has received widespread recognition for his writing. In 1996, he won an O. Henry Award for a short story, "The Man in the Black Suit." In 2003, the National Book Foundation awarded him the Medal for Distinguished Contribution to American Letters. In 2007, he got the Grand Master Award from the Mystery Writers of America. In 2015, the National Endowment for the Arts gave him a National Medal of Arts. He has also received Bram Stoker Awards, Black Quill Awards, British Fantasy Awards, World Fantasy Awards, Hugo Awards, and many more honors and recognitions.
Who could be as rich as Stephen King? See how the net worth of legendary musician Stevie Wonder compares.