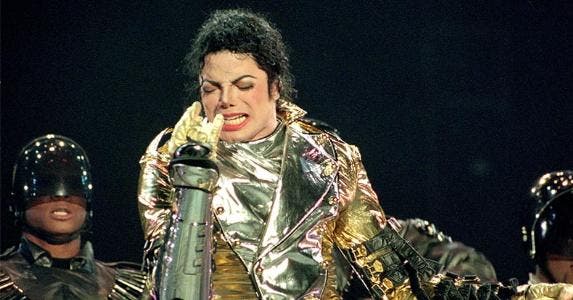 Michael Jackson
Net worth: $600 million (as of December 2016)
Year of birth: 1958
Education: Montclair College Preparatory School
---
How Michael Jackson's net worth was built
Michael Jackson's career started at the age of 5. His father started Michael and his brothers in a band known as The Jackson Five. Gladys Knight and Billy Taylor discovered the group in 1968 at the Apollo Theater in New York City's Harlem, and later Diana Ross got to know Michael. With Ross behind them, The Jackson Five signed with Motown Records, and Berry Gordy took over. In 1970, they had hits like "ABC," "The Love You Save," and "I'll Be There," selling 1 million copies each. Later, in 1978, Michael appeared in the "The Wiz" alongside Diana Ross and sang a duet titled "Ease on Down the Road."
Throughout the years, Michael Jackson came into his own, with hits like "Thriller," "Beat It," "Billie Jean," and "Bad" taking his career to new heights in the 1980s. In the 1990s, it was hits like "Dangerous" and "Heal the World" that took the stage.
You can use this net worth calculator to see your net worth.
---
What he's up to now
As a songwriter and philanthroper, Michael Jackson was a credit to the world and his beloved fans. Although he passed away in 2009, he still lives on the hearts and minds of others. His estates, although in massive debt due to his frivolous spending, are being aggressively fixed by his executors. His estate executors sold future music rights to Sony for $250 million, making this transaction technically the largest record deal in history. His estate is now partnered half and half with Cirque du Soleil as of January 2017.
---
Accolades
In 1970, The Jackson Five topped the charts continuously with their music. "Thriller" is still the largest-selling album of all time at 65 million sales with a Recording Industry Association of America certification of 32 million units, as of December 2016. Michael Jackson has been inducted twice into the Rock and Roll Hall of Fame. He has received 13 Grammy Awards, Grammy Legend and Grammy Lifetime awards, 26 American Music Awards, 16 World Music Awards, and countless humanitarian awards and has been honored by 2 Presidents of the United States. He was inducted into the Hall of Fame in 2002 and has become the most awarded recording artist in the history of pop music as of early 2017.