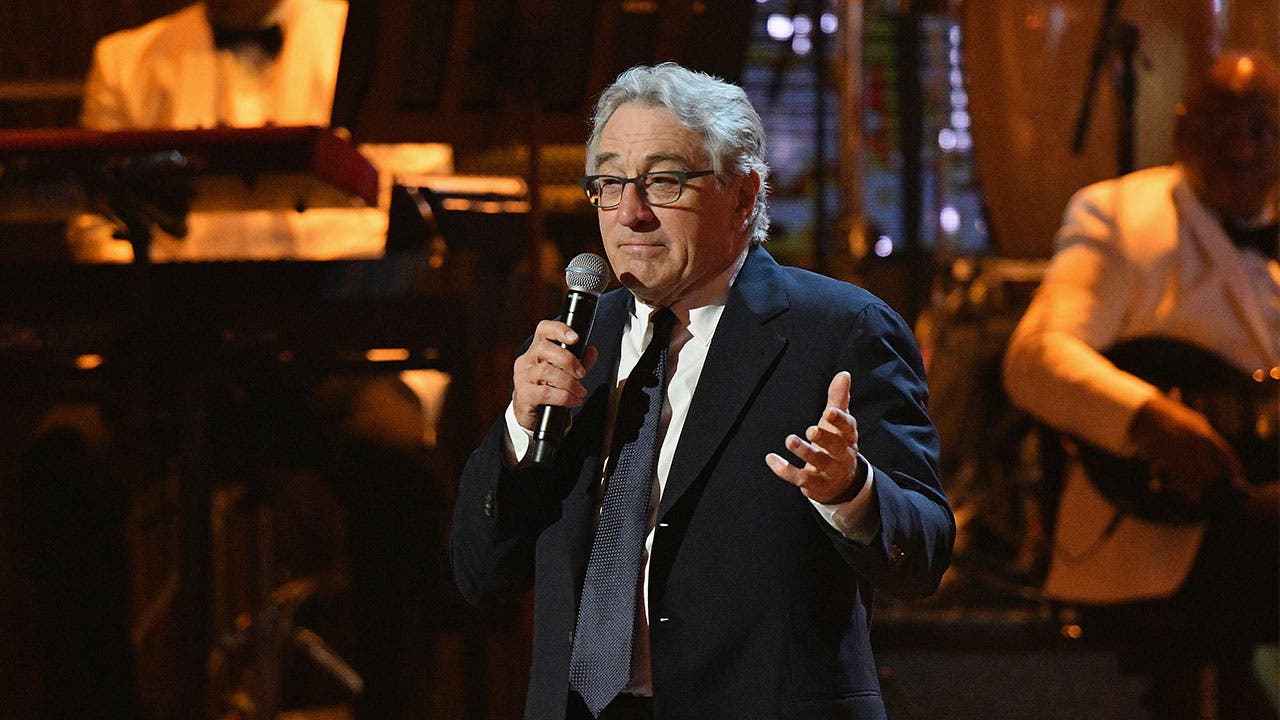 How Robert De Niro's net worth was built
Two-time Oscar winner Robert De Niro first showed an affinity for acting when he was 10 years old: He played the cowardly lion in a school production of "The Wizard of Oz."
Then, as a restless teen, De Niro took to running with street gangs in New York's Little Italy before sneaking into acting workshops at what was then called the Stella Adler Conservatory.
In 1972, De Niro was introduced to director Martin Scorsese at a party, and the meeeting would become a turning point for the young actor. De Niro and Scorsese would go on to work together on many films, beginning with "Mean Streets" in 1973. That was followed by "Taxi Driver" (1976), "New York, New York" (1977), "Raging Bull" (1980), "Goodfellas" (1990) and more.
Among De Niro's other notable films are Francis Ford Coppola's "The Godfather: Part II" (1975) and "The Deer Hunter" (1978). He also has done a number of comedies, including "Analyze This" (1999), "Analyze That" (2002), "Meet the Parents" (2000) and "The Intern" (2015).
After 50-plus years in the acting profession, De Niro has racked up a net worth of $200 million as of September 2017, according to Celebrity Net Worth.
You can use this net worth calculator to see your own net worth.
Born: 1943
Birthplace: New York City
---
What he's up to now
De Niro, now in his 70s, stays busy. He's up for a 2017 Emmy Award for his performance as Ponzi schemer Bernie Madoff in the HBO film "Wizard of Lies." He's also working on a Martin Scorsese film for Netflix called "The Irishman," in which he plays Frank "The Irishman" Sheeran, a labor union official who claimed he killed Jimmy Hoffa.
---
Accolades
De Niro won his first Oscar in 1975 for Best Supporting Actor for "The Godfather: Part II." He won the Oscar and Golden Globe for Best Actor for "Raging Bull."
De Niro received an American Comedy Award nomination for "Meet the Parents" (2001), an American Film Institute award for Funniest Actor in "Analyze This" (2003), and a Critics' Choice Award nomination for "The Intern" (2016).
His body of work earned him the American Film Institute's Life Achievement Award (2003) and the Golden Globes' Cecil B. DeMille Award (2011). De Niro has won numerous awards from the New York Film Critics Circle and has been nominated for many other industry awards. He even has an MTV Movie Award for "Meet the Parents" (2001).
See how Robert De Niro stacks up against one of his contemporaries, Oscar winner Al Pacino, in the net worth department.