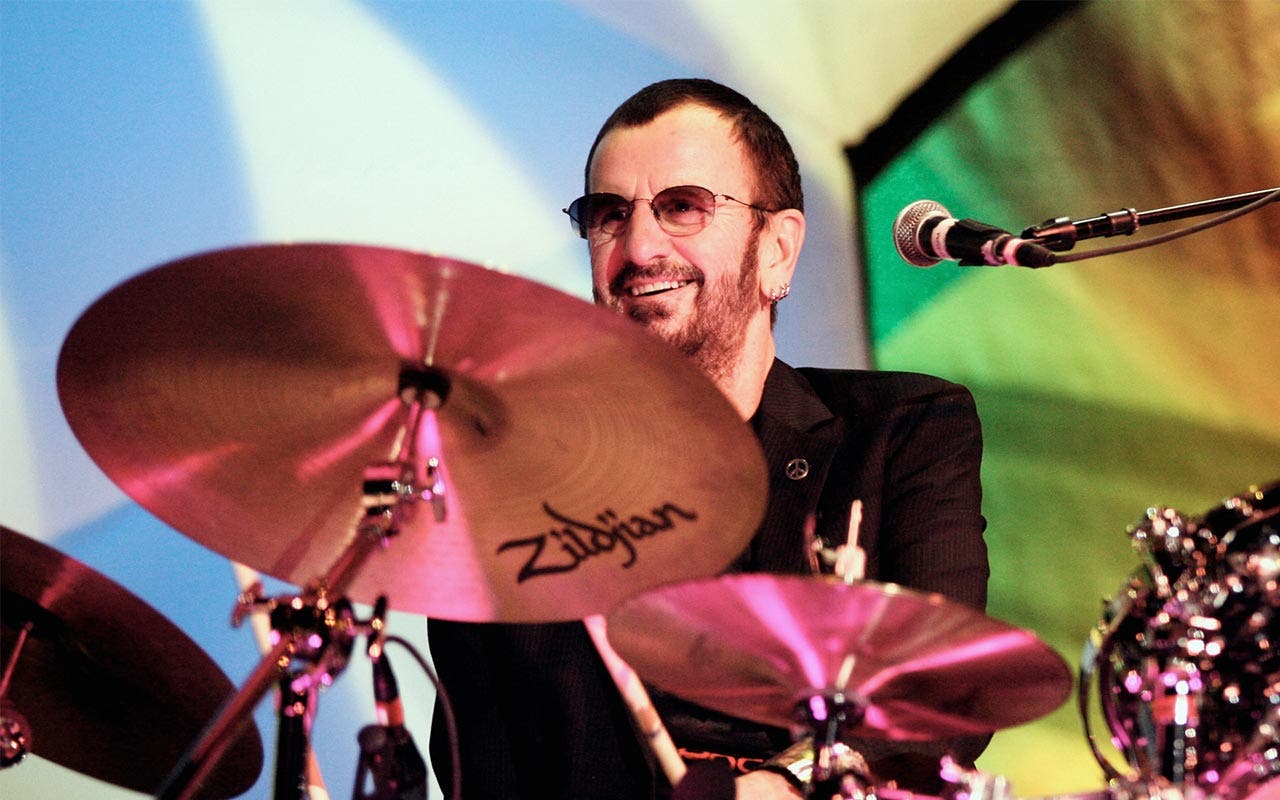 How Ringo Starr's net worth was built
Legendary Beatles drummer Ringo Starr earned most of his fortune playing with the Fab Four. After joining the band in 1962, Starr kept a steady rhythm on 20 No. 1 hits, including "She Loves You," "A Hard Day's Night," and "Let It Be." He also sang lead on a few Beatles songs, including "Yellow Submarine."
The Beatles had so many hits, Billboard magazine named them the top act in the history of its Hot 100 chart. Although the band officially broke up in April 1970, their songs continue to earn Starr, his former bandmates and their heirs millions in royalties. Beatles compilation albums, reissues and live releases consistently generate anywhere from tens of thousands to millions of dollars per year for the drummer.
After the breakup, Starr recorded 18 solo albums and played on the albums of fellow former Beatles John Lennon and George Harrison. He also had movie roles and toured with his All-Starr Band. His net worth as of April 2017 was $350 million, according to Celebrity Net Worth.
Use this net worth calculator to see how you stack up against the man considered the richest drummer in the world.
Ringo Starr
Born: 1940
Birthplace: Liverpool, England
---
What he's up to now
Starr continues to tour with bandmates who have included super musicians Todd Rundgren, Gregg Rolie, Steve Lukather, Richard Page, Warren Ham and Gregg Bissonette. In 2015, Starr sold his 17th-century Rydinghurst mansion in Surrey, United Kingdom, to billionaire Radovan Vitek for approximately $20.5 million. In November 2016, he donated his glasses to Sight Savers Specs Appeal for an auction to help people with blindness and visual impairments.
---
Accolades
During his solo career, Starr released several successful singles, including two U.S. No. 1 hits: "Photograph" and "You're Sixteen." His 1973 album "Ringo" reached the Top 10 in both the U.S. and the U.K.
Ringo Starr isn't the only musician to earn a pile of money. Check out Alicia Keys' net worth.
To leave an impressive legacy of your own, invest in your future.