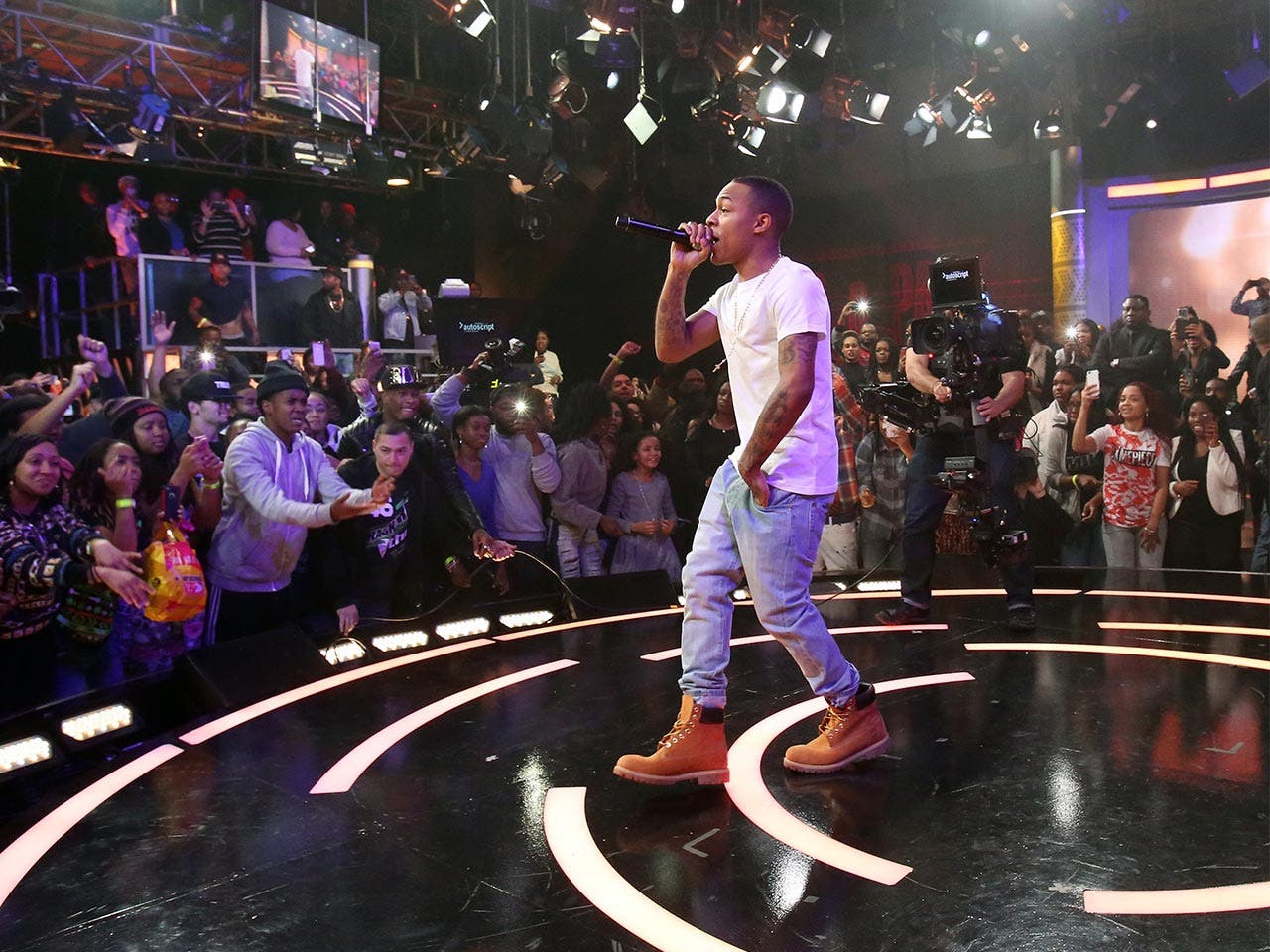 Star rappers' net worth
They bring us killer beats and rhythmic rhymes, and they're getting paid … a lot.
Here's a list of A-list rappers and their net worth, according to Celebrity Net Worth.
CARD SEARCH: Are you a superstar with money? You may be eligible for a rewards credit card.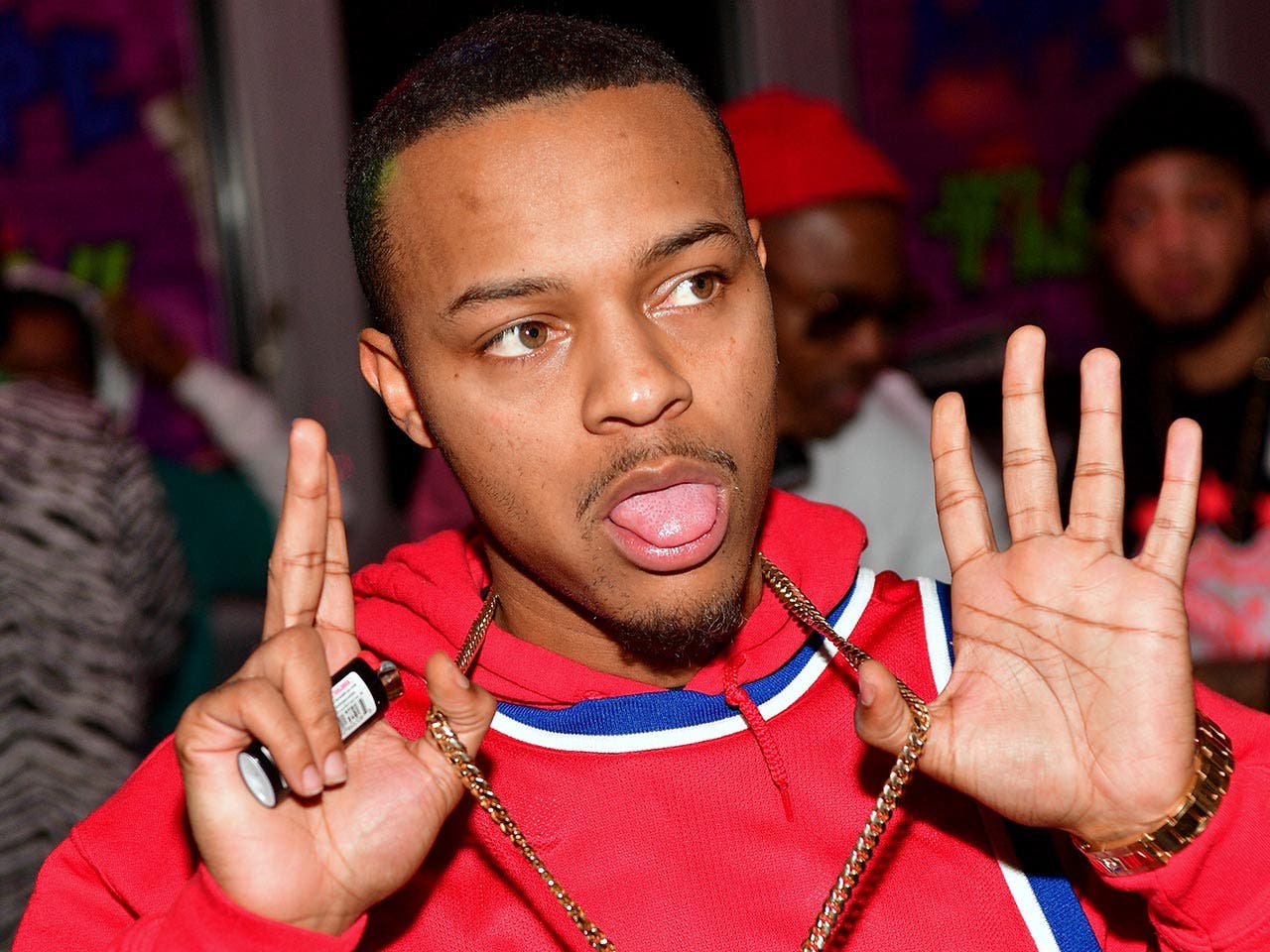 Bow Wow
Prince Williams/Getty Images
Estimated net worth: $1.5 million
After entering local talent competitions as a kid, Bow Wow was invited on stage to rap with Snoop Dogg. Commercial success came when Bow Wow signed with Jermaine Dupri's So So Def label. Bow Wow's first album, "Beware of Dog," was a hit with kids and parents. Bow Wow released his own clothing line, Lil' Bow Wear in 2002. He also received his first starring role as an actor, appearing alongside Michael Jordan in the family flick "Like Mike."
CARD SEARCH: Think you've got the greatest credit card? See if we can find a better match.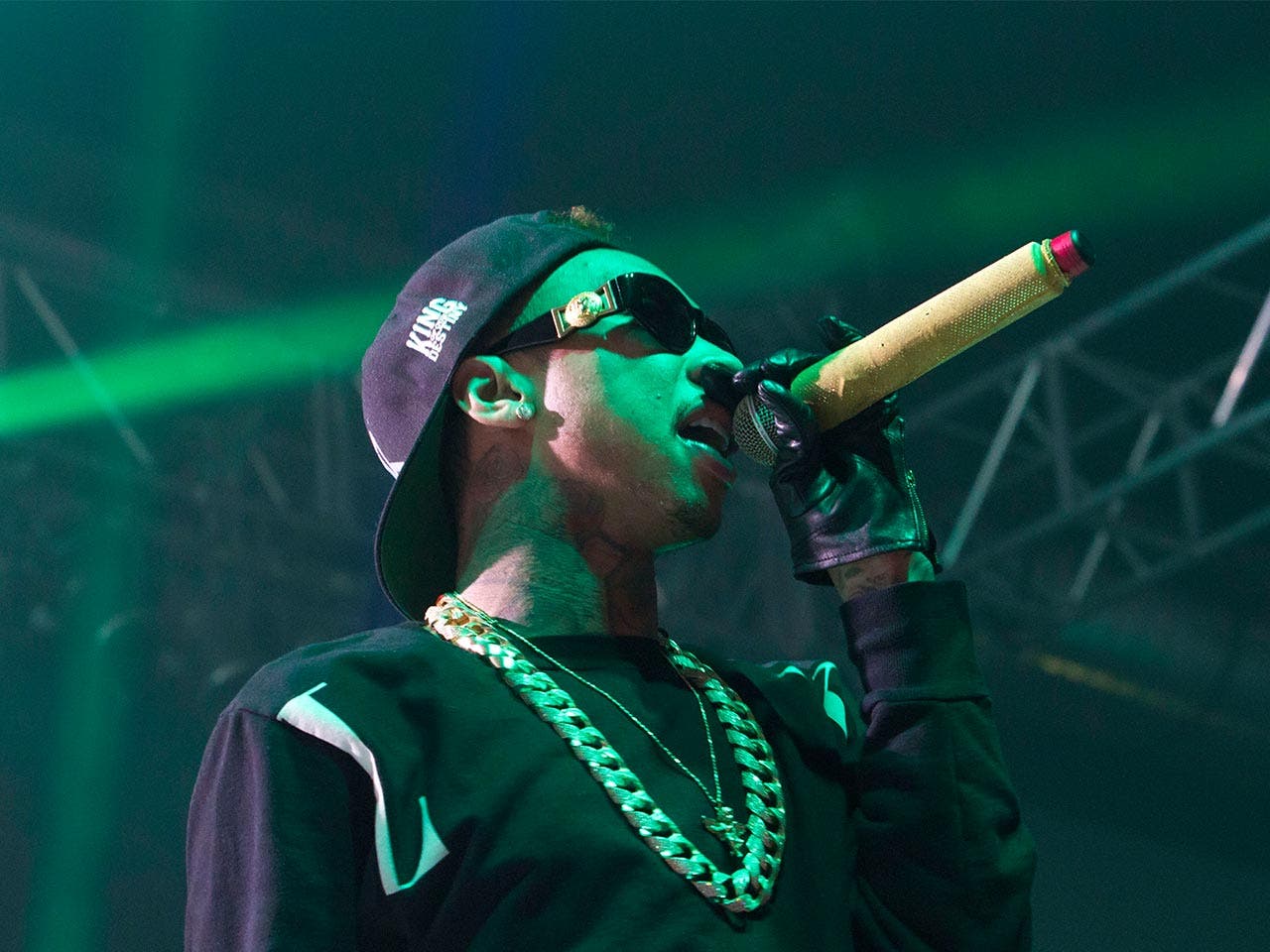 Tyga
Frank Hoensch/Getty Images
Estimated net worth: $2 million
Michael Ray Nguyen-Stevenson, better known by his stage name Tyga, was still in school when he started his career as a rapper. Tyga loved to share mix tapes with his friends and entered rap contests to prove he had what it took to become successful. His cousin Travis McCoy, of Gym Class Heroes fame, invited Tyga to join his band's tour. This connection to McCoy gave Tyga the exposure he needed to launch his own career.
CARD SEARCH: Big traveler? Let us help you find your best travel credit card.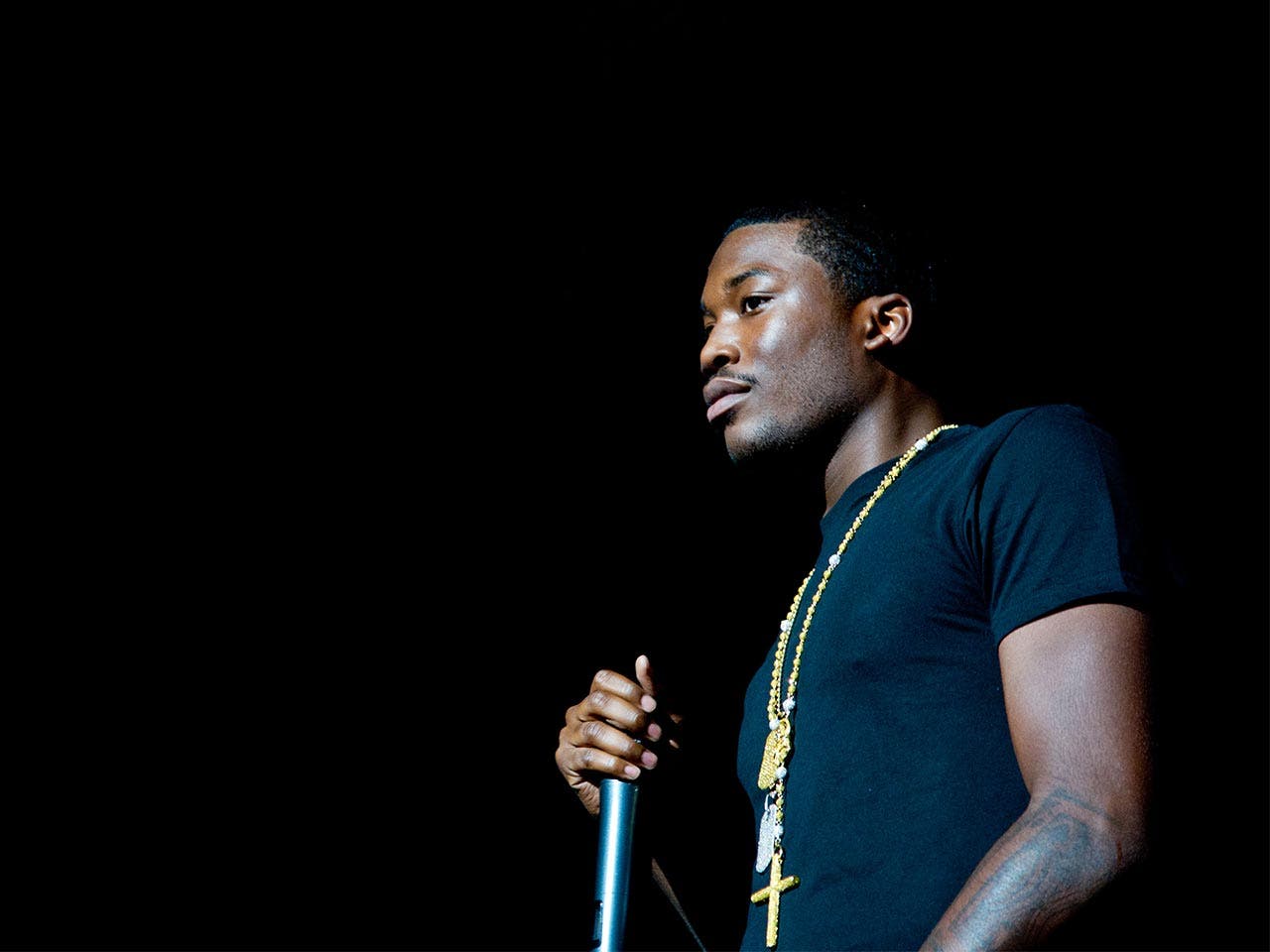 Meek Mill
Jeff Fusco/Getty Images
Estimated net worth: $3 million
A successful rap career has enabled Meek Mill, also known as Robert Rahmeek Williams, to amass his fortune. Though his mixtapes span back to the early 2000s, Meek Mill did not experience notable success until the 2007 release of "Flamer." The follow-up to "Flamerz," "Flamerz 2 – Hottest in the City" caught the attention of multiple record labels. He eventually signed with Rick Ross's label, Maybach Music Group.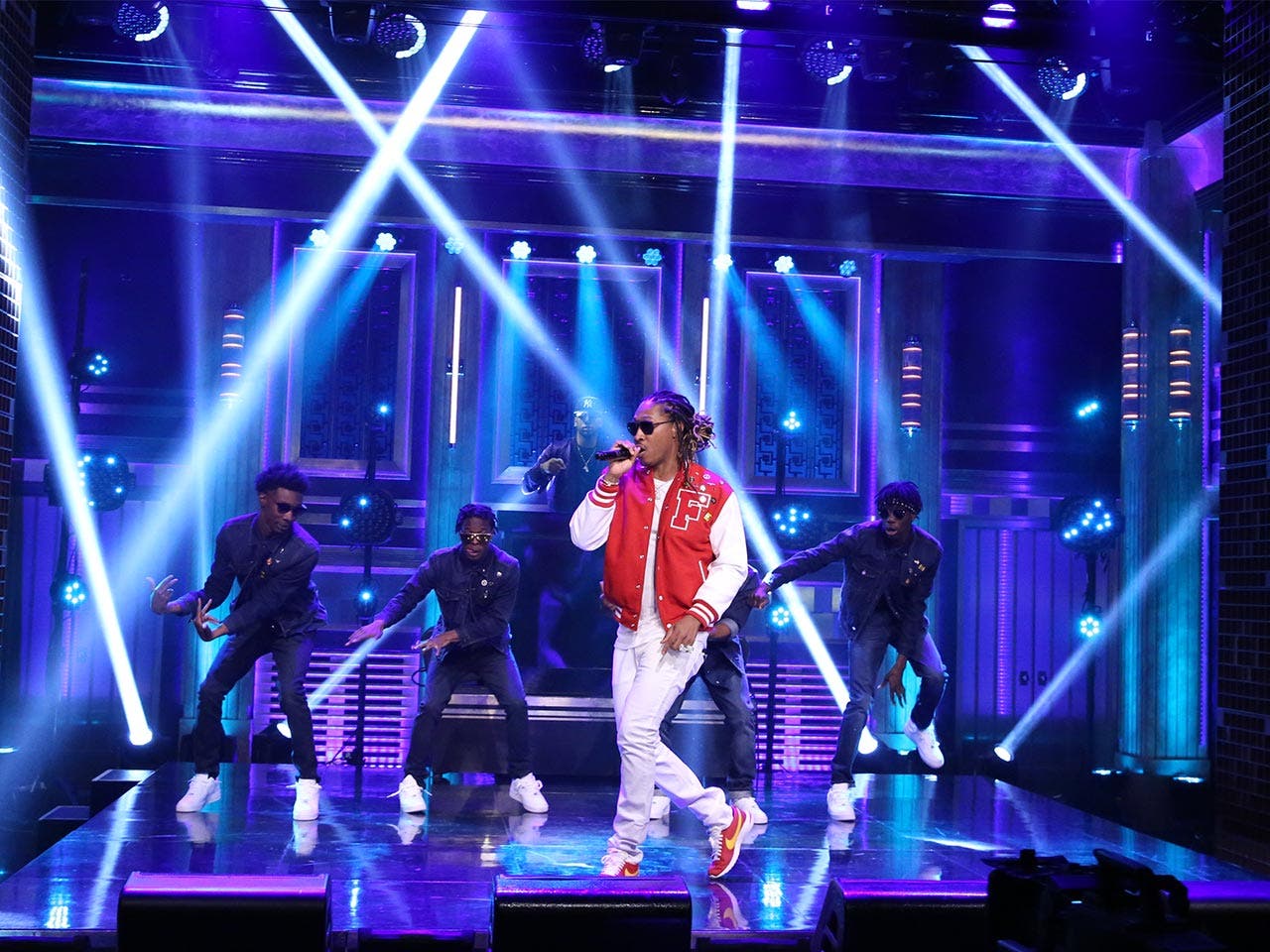 Future
NBC/Getty Images
Estimated net worth: $8 million
Future's cousin Rico Wade, a notable member of the Dungeon Family (a hip-hop collective), acted as both a career and personal mentor, encouraging Future to begin a career in rap. He dropped his first mix tapes in 2010 and recorded with rapper Gucci Mane. In the fall of 2011, he signed with Epic Records. In April 2012, "Pluto," Future's first studio album, was released. The album proved to be a commercial success with four top singles, most notably "Turn on the lights."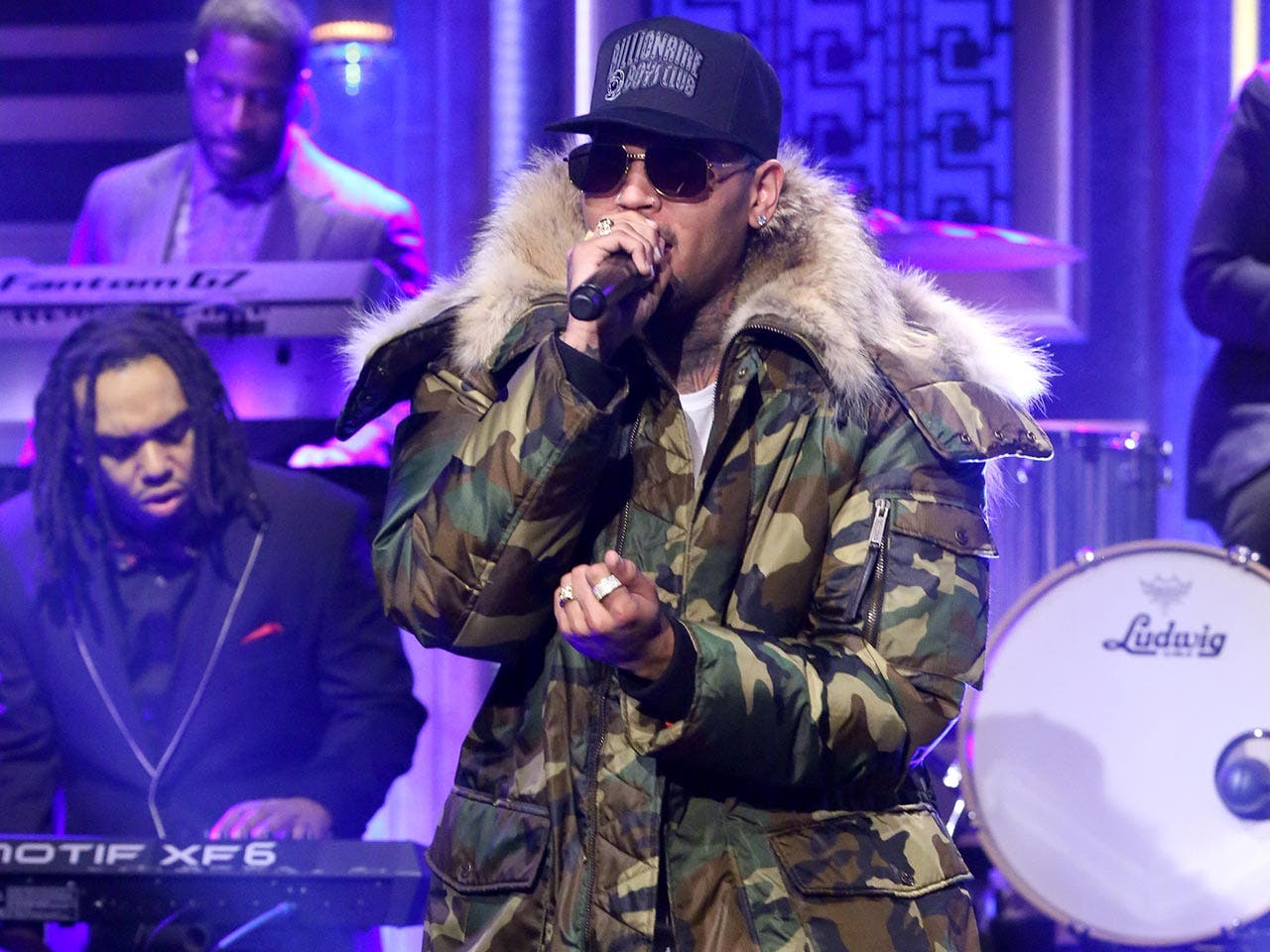 Chris Brown
NBC/Getty Images
Estimated net worth: $35 million
Brown taught himself to sing and dance by watching his musical idol, Michael Jackson. When his mother noticed his talent, she moved the family to New York City and he started pursuing a record deal. Brown landed a deal with Jive Records at 15. His self-titled debut album appeared on shelves in November 2005 and spawned his first No. 1 hit, "Run It."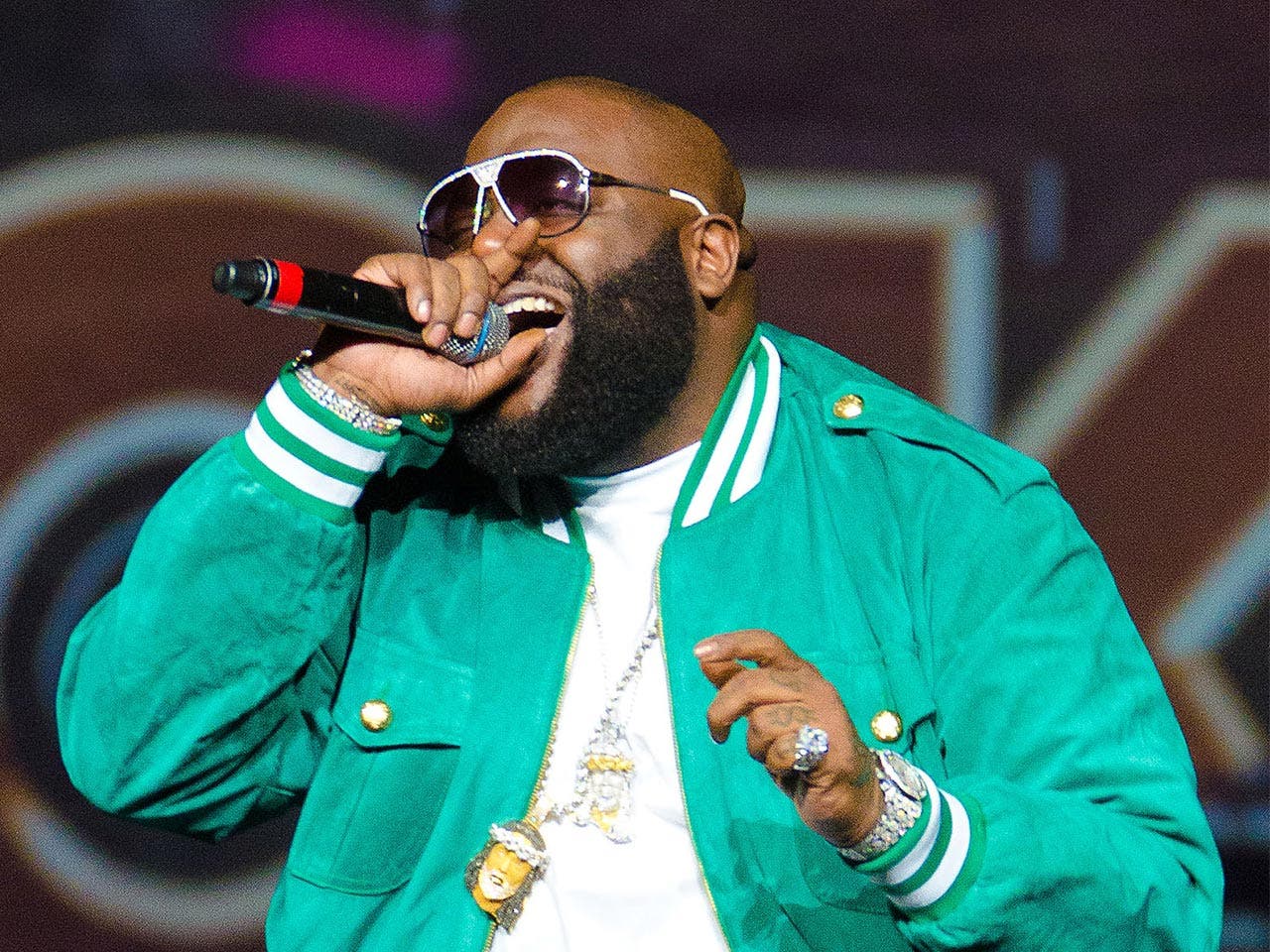 Rick Ross
Jeff Fusco/Getty Images
Estimated net worth: $35 million
Inspired by the music of rap legends Tupac Shakur and Notorious B.I.G., Rick Ross left a position as a corrections officer in Miami to try his hand at rap. When his first single, "Hustlin," debuted in 2006, it became the unofficial soundtrack of Miami life, eventually making its way to the No. 54 position on Billboard's Hot 100 chart. Ross now has eight studio albums, as well endorsement agreements with Nike, Reebok and Tequila 1800.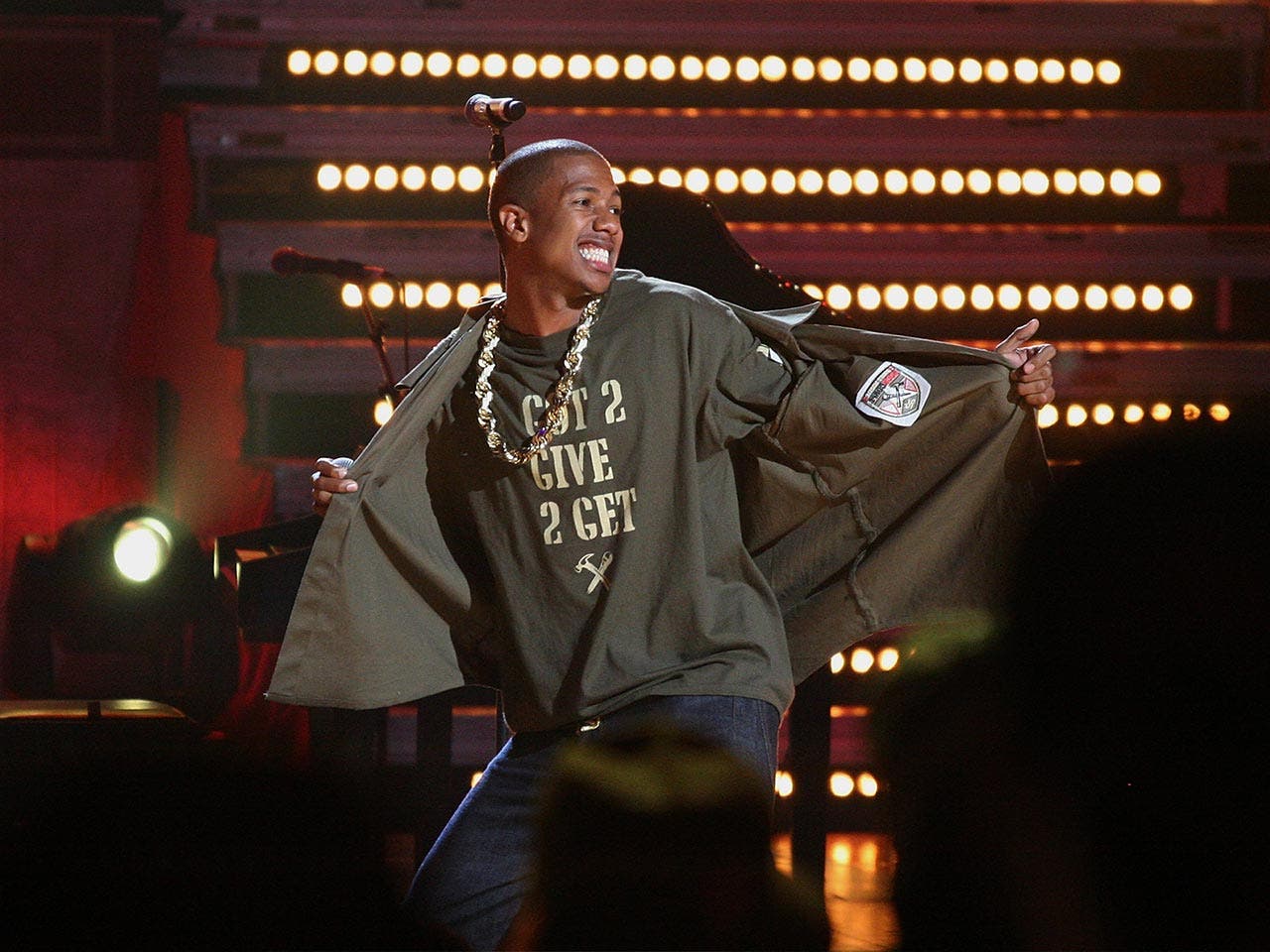 Nick Cannon
Roger Kisby/Getty Images
Estimated net worth: $50 million
Nick Cannon has amassed his fortune by multitasking. The talented comedian and host of "America's Got Talent" is also a writer, record producer, actor, musician, rapper, radio show host, TV personality, DJ, entrepreneur, philanthropist and author. Known in his younger years as the class clown, his big break came at 15, when he connected with Nickelodeon as a warm-up comedian and progressed to star in, write and produce "The Nick Cannon Show."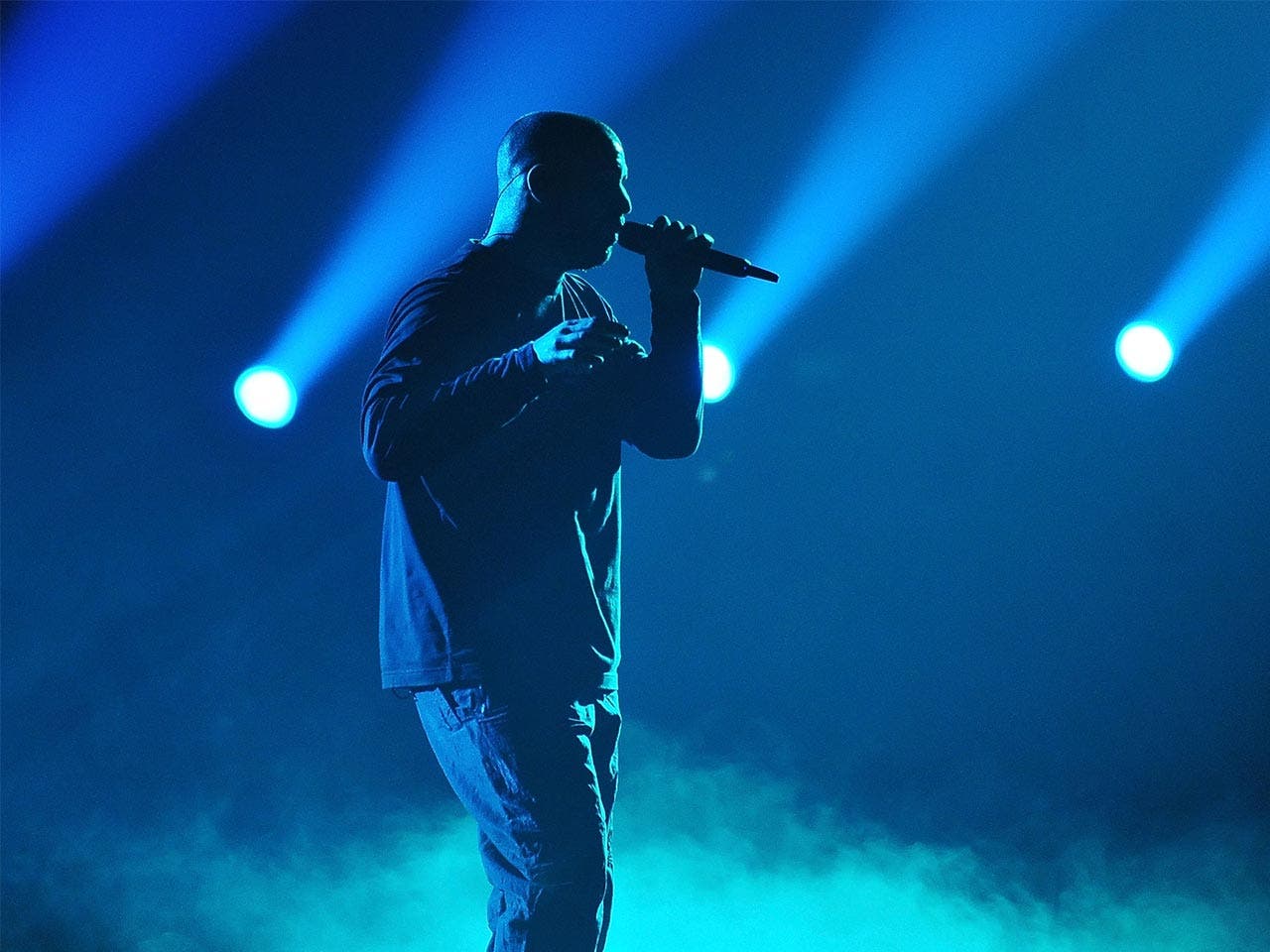 Drake
Jim Dyson/Getty Images
Estimated net worth: $85 million
Drake quit high school to take a role in the TV series "Degrassi: The Next Generation." He began rapping in 2006 and got the attention of high-profile artists such as Kanye West, Jay Z and Lil Wayne.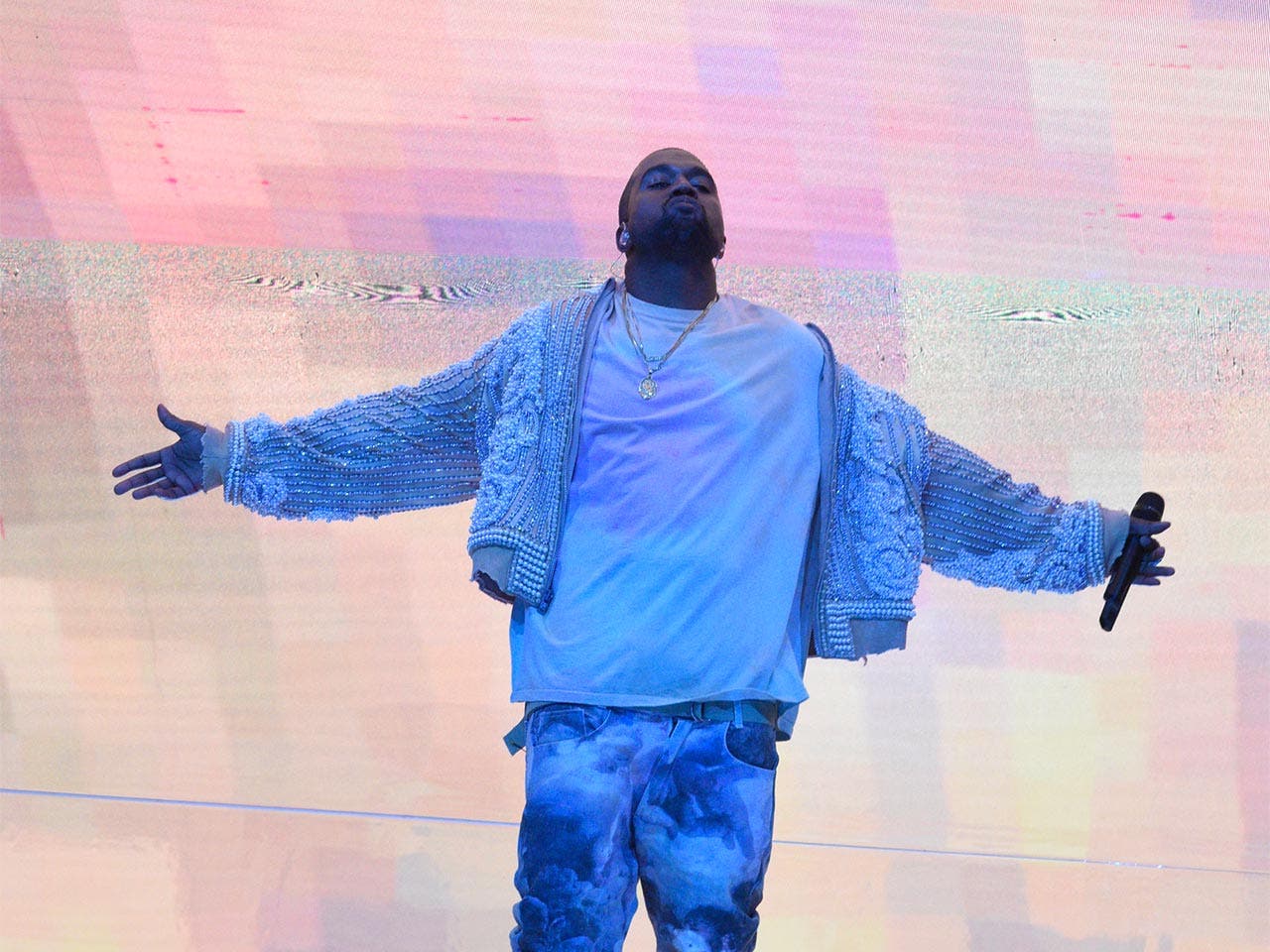 Kanye West
NBC/Getty Images
Estimated net worth: $145 million
Dropping out of college to pursue a career in music worked out pretty well for Kanye West. He began as a hip-hop beat-maker and got his big break producing for Jay Z. He founded the production company GOOD Music, which includes himself and John Legend, and has fashion ventures, including work with Nike and Louis Vuitton.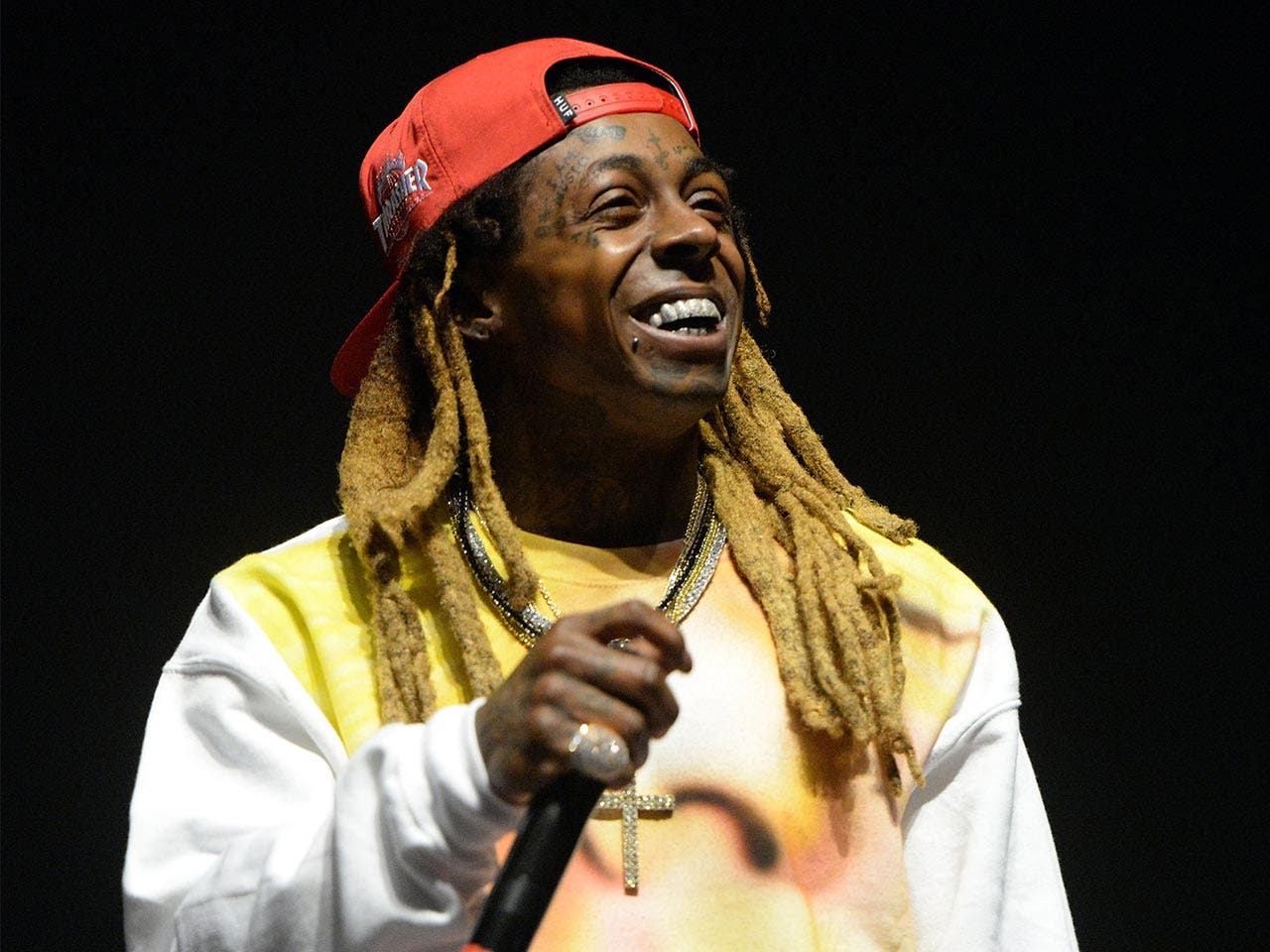 Lil Wayne
Scott Dudelson/Getty Images
Estimated net worth: $150 million
New Orleans native Lil Wayne, born Dwayne Michael Carter Jr., discovered his love of music as a child and wrote his first rap song at 8 years old. The following year, he signed with Cash Money Records and later became half of the duo The B.G.'z. He moved on to his solo career in 1999 with the album, "The Block is Hot," which debuted at the No. 3 spot on the Billboard 200 chart. His discography includes 13 studio albums.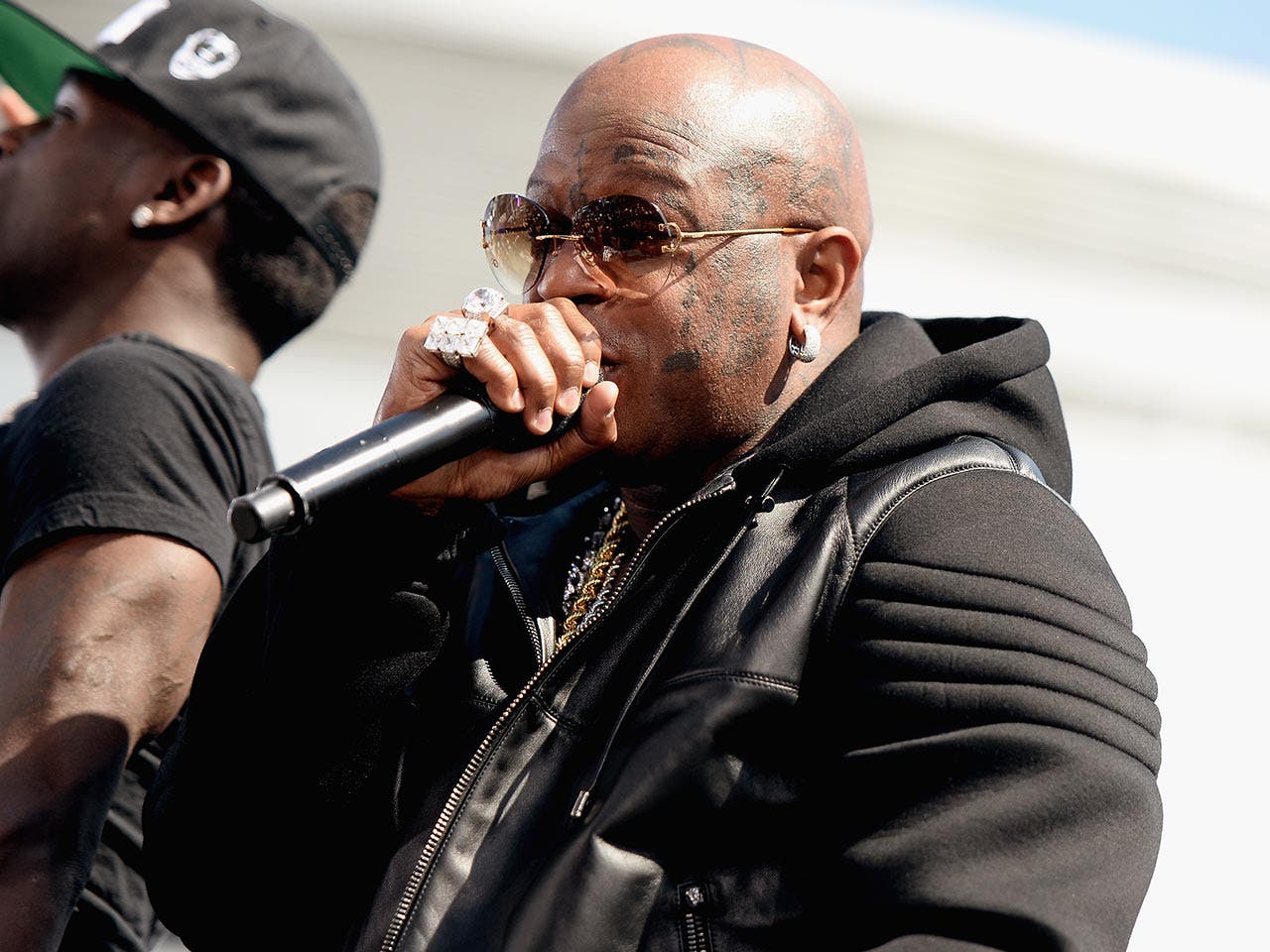 Birdman
Matt Winkelmeyer/Getty Image
Estimated net worth: $180 million
Birdman and his brother, Ronald "Slim" Williams, founded Cash Money Records in 1991. The label experienced marginal success until it signed with Universal Records in 1998, giving the brothers a $3 million advance. Throughout the 2000s, the label went on to sign powerhouses like Nicki Minaj, Drake, DJ Khaled and Limp Bizkit.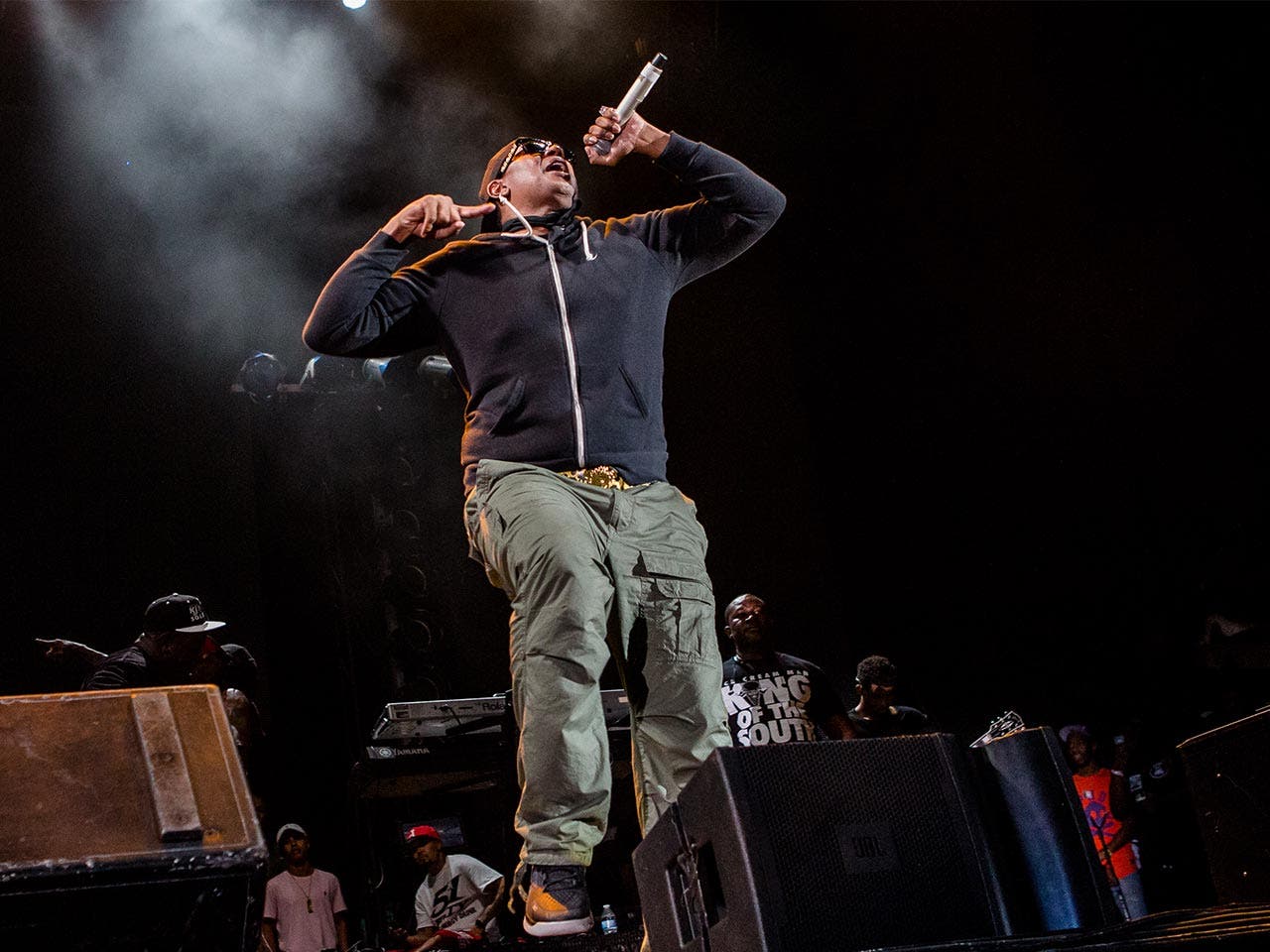 Master P
Josh Brasted/Getty Images
Estimated net worth: $250 million
Master P, born Percy Robert Miller, is known for his accomplished musical and entrepreneurial career. Launched with only $10,000 of seed money inherited from his grandfather, Master P began producing records through his own label, No Limit Records. Originally based in his own small record store in Richmond, Calif., No Limit Records developed into one of the major labels of the 1990s, representing artists such as Snoop Dogg and Silkk the Shocker. It also propelled Master P's own rapping career, in which he released over a dozen successful records.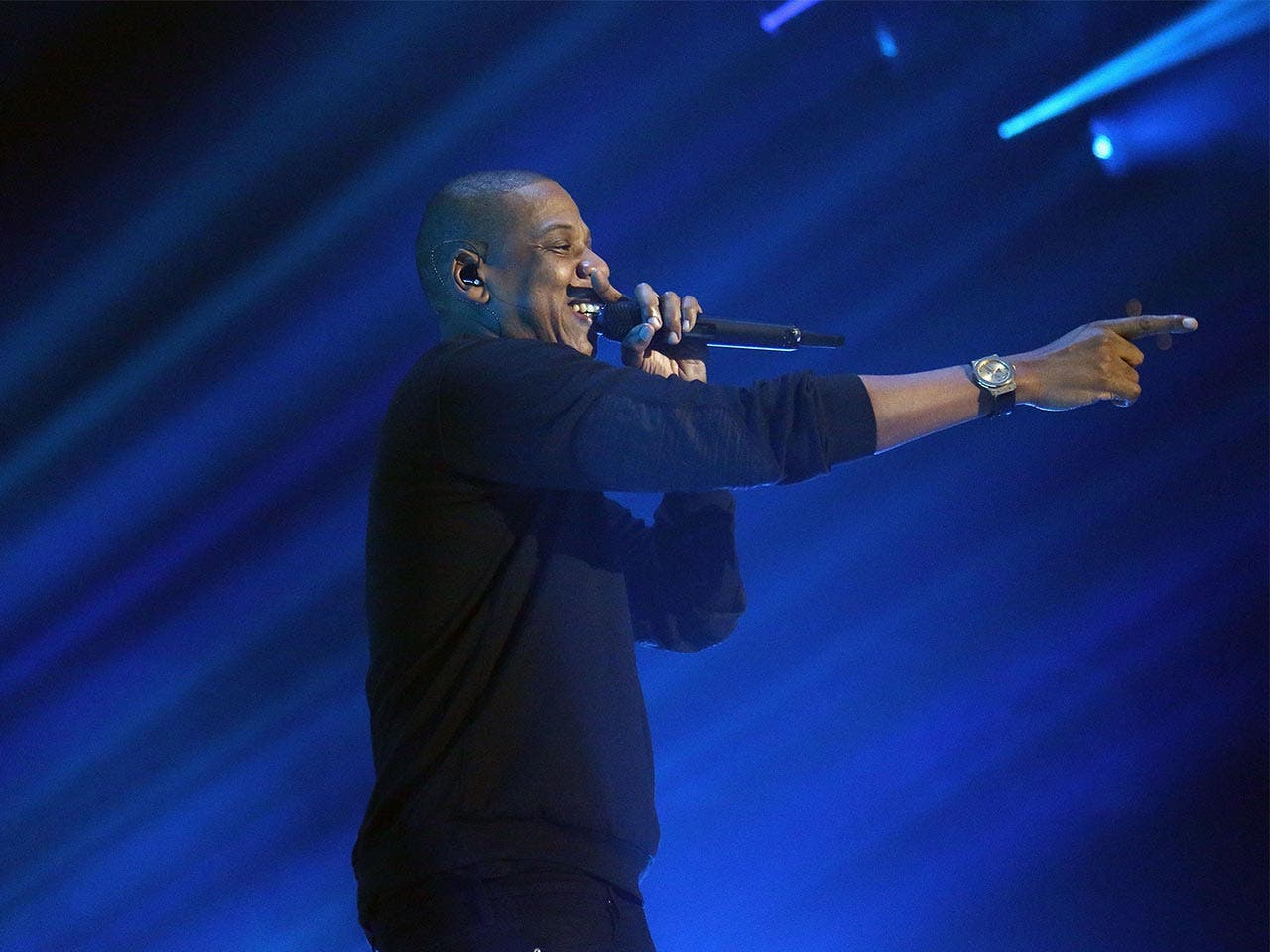 Jay Z
Taylor Hill/Getty Images
Estimated net worth: $700 million
Shawn "Jay Z" Carter grew up in a Brooklyn housing project. By 1996, he had formed Roc-A-Fella Records with two friends and released an album. A string of successes and critical acclaim followed. While primarily known for his music in the hip-hop scene, Jay Z's business ventures include Tidal, his streaming service, the Roc Nation entertainment company, the Armand de Brignac champagne and D'Usse cognac.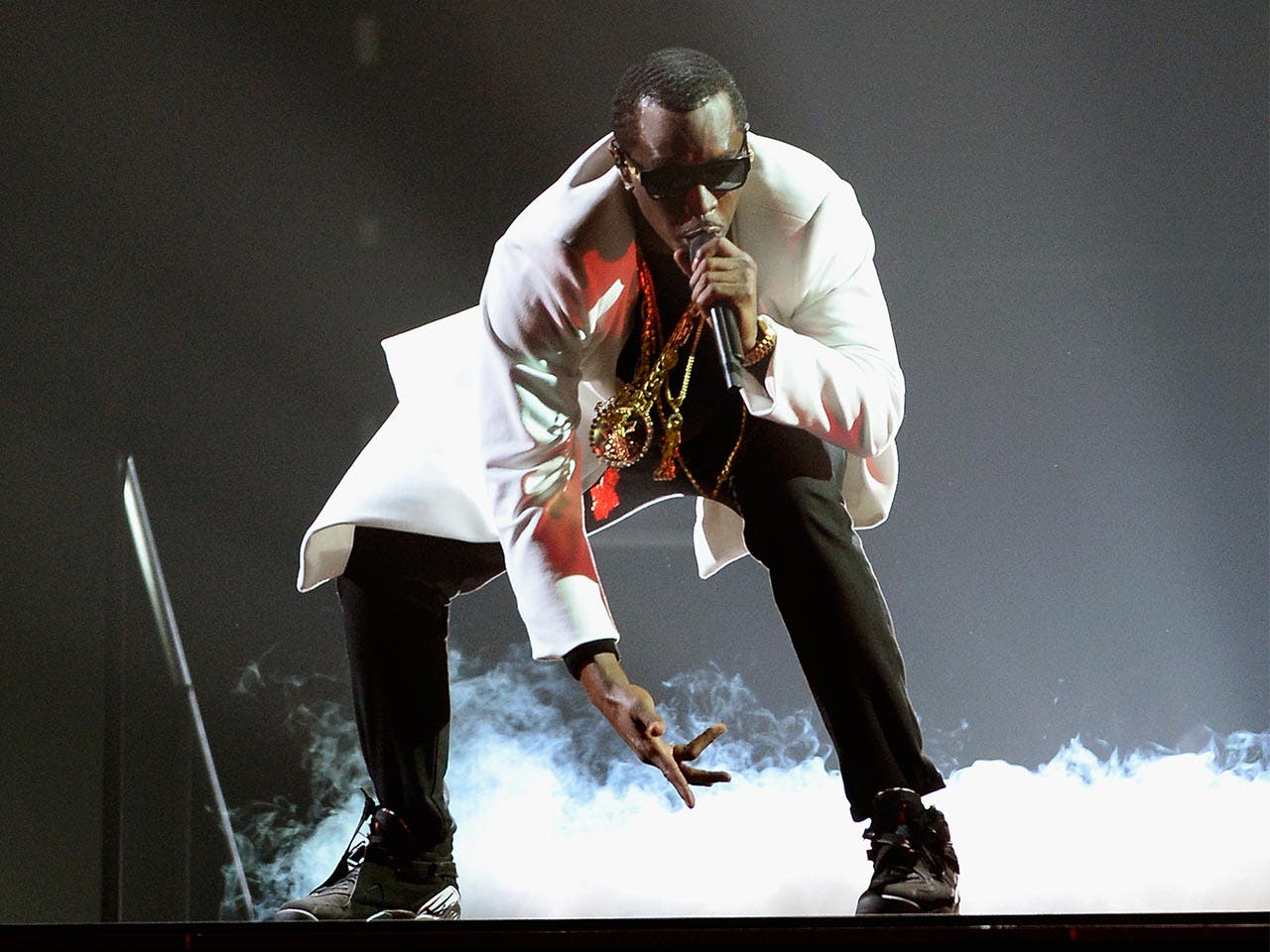 Sean "Diddy" Combs
Taylor Hill/Getty Images
Estimated net worth: $750 million
Though mostly known for his hip-hop music, Diddy built his net worth through business ventures. He holds stakes in the TV network Revolt, Sean John clothing and alkaline water brand AQUAhydrate. He also makes money from his deal with Diageo's Ciroc vodka. Income from Diddy's ventures landed him at No. 222 on the 2016 Forbes Celebrity Top 100.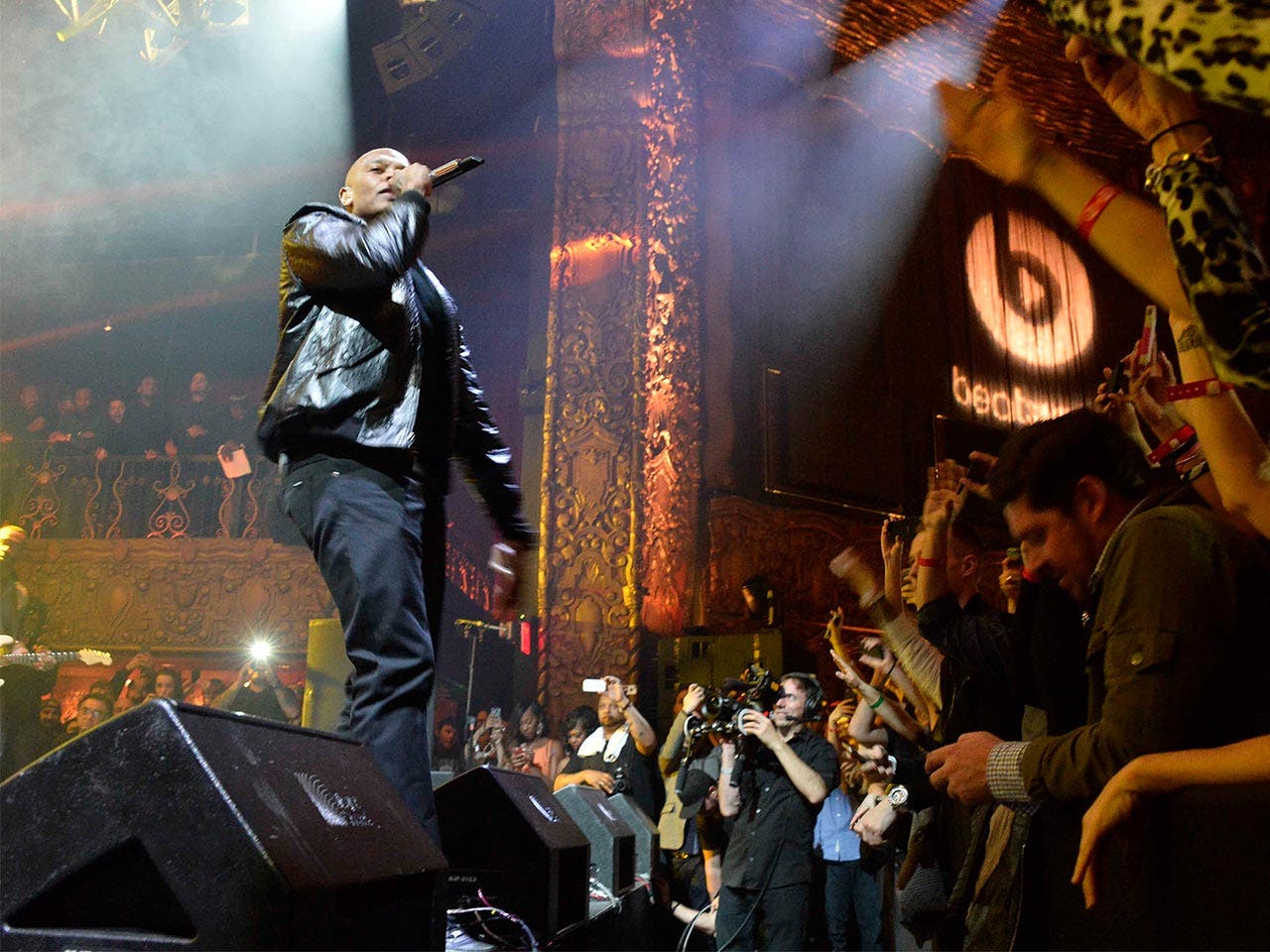 Dr. Dre
Dr Dre
Estimated net worth: $830 million
Andre "Dr. Dre" Young was born outside of Los Angeles in 1965. As a DJ in 1986, he met Antoine "DJ Yella" Carraby, O'Shea "Ice Cube" Jackson and Eric "Eazy-E" Wright. The group formed N.W.A. Their album "Straight Outta Compton" sold three million copies overall. After leaving N.W.A., Dre started a solo career and helped launch artists such as Snoop Dogg, Eminem and 50 Cent. He later partnered with record producer Jimmy Iovine to release Beats by Dre headphones, which Apple bought for $3.2 billion.
RATE SEARCH: Make CDs part of your wealth portfolio. Shop Bankrate right now for the best high-yield CDs.