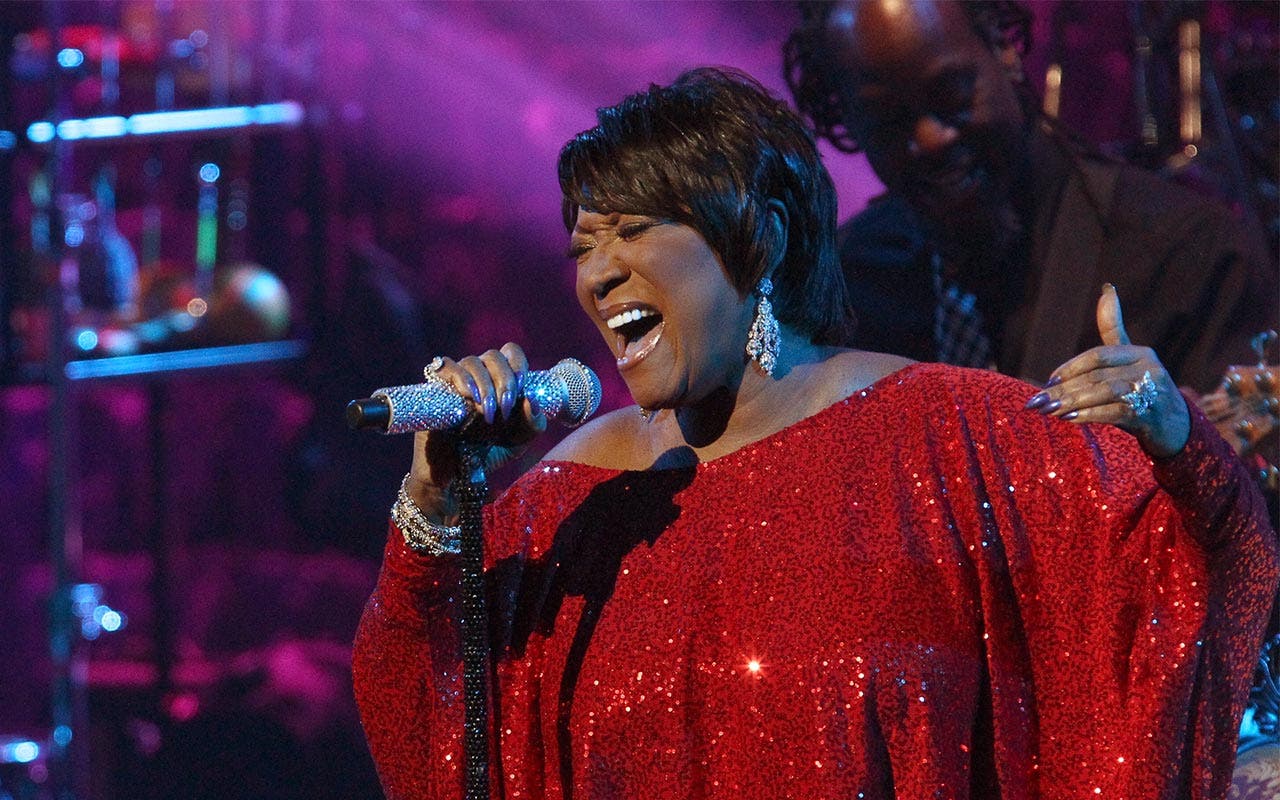 How Patti LaBelle's net worth was built
Patricia Holt, better known as Patti LaBelle, realized she had talent when she began singing in her church choir at the age of 14. She formed her first girl group, the Ordettes, in 1960 and shortly after changed her last name to LaBelle. The renamed group, Patti LaBelle and the Bluebelles, began performing at New York's Apollo Theatre and became known as one of the best touring acts in the country. Patti LaBelle's music in the 1960s never topped the charts, but her luck changed when she signed with RCA Records and recorded the disco hit, "Lady Marmalade," in 1973. The group split in 1976 and Patti launched a successful solo career.
LaBelle has sold more than 50 million records in her 50-plus years in the music business. She also has written numerous cookbooks, produced shows, launched Patti LaBelle Clothing, and appeared on numerous TV shows such as "American Horror Story," "Empire," "Dancing With the Stars" and "The Voice." LaBelle has earned honorary doctorate degrees from Cambridge University, Drexel University and the Berklee School of Music. Her net worth as of May 2017 was $50 million, according to Celebrity Net Worth.
Use this net worth calculator to figure out your own net worth.
Patti LaBelle
Born: 1944
Birthplace: Philadelphia
---
What she's up to now
LaBelle plans to continue performing concerts in the U.S. in 2017. Her new album, her first jazz record, is called "Bel Hommage" and is due out May 5, 2017. She's also a celebrity chef and has a new cookbook called "Desserts Labelle: Soulful Sweets to Sing About." The Cooking Channel showcased her kitchen skills in a 2015 special called "Patti LaBelle's Place." In 2015, her sweet potato pie that sells in Walmart became a huge seller after YouTube personality James Wright posted a video that went viral of him swooning over the pie.
---
Accolades
Patti LaBelle won a Grammy for Best R&B Female Vocal Performance for "Burnin" in 1992 and for Best Traditional R&B Performance for "Live! One Night Only" in 1999. The Labelle trio was inducted into the Grammy Hall of Fame in 2003 for the song "Lady Marmalade," one of the iconic hit singles from the disco era. Patti LaBelle has been nominated for numerous other Grammy Awards. She has won a string of NAACP Image Awards, two American Music Awards, and honors from the Songwriter's Hall of Fame and other industry organizations.