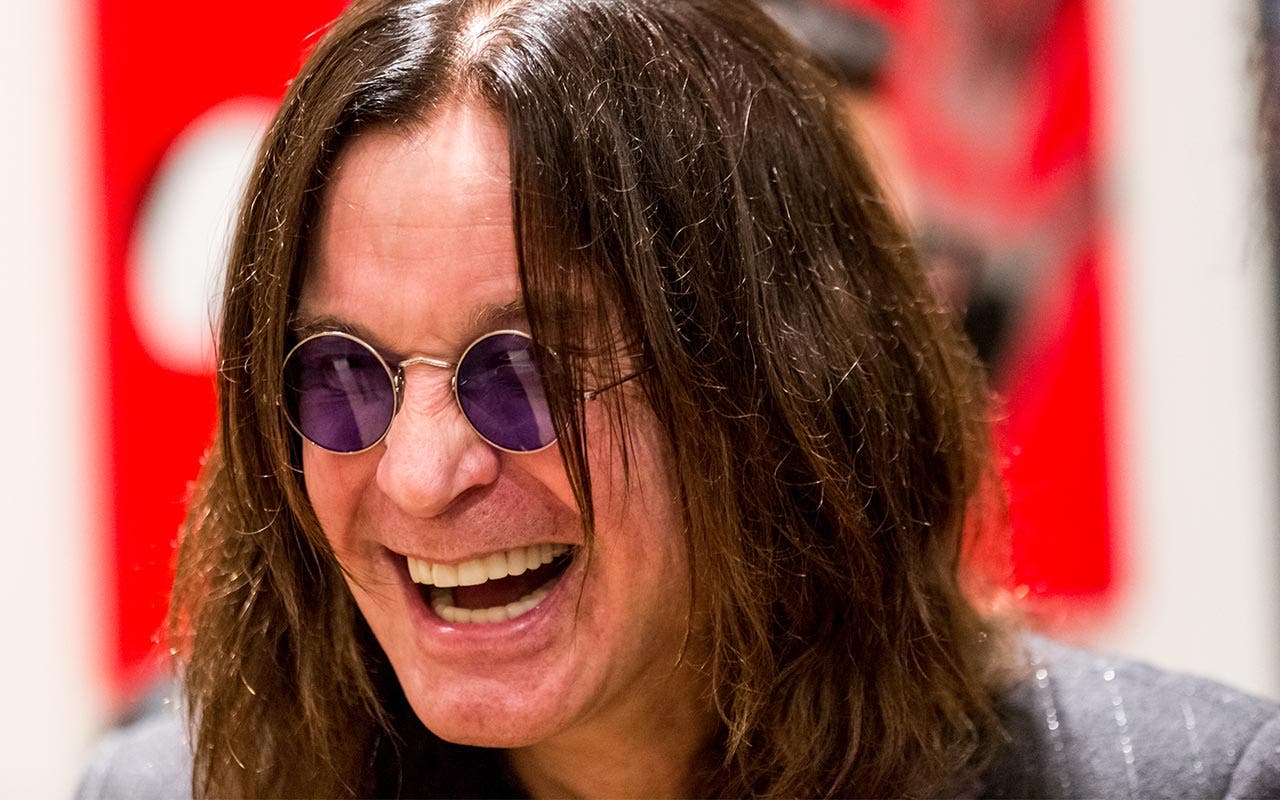 How Ozzy Osbourne's net worth was built
Heavy metal music pioneer Ozzy Osbourne achieved fame in the early 1970s as the lead singer of the band Black Sabbath. Born John Michael Osbourne, he left school at age 15 and held several jobs, including working in a slaughterhouse, before being sent to prison briefly for burglary. After his release, he focused on music, fronting several bands before starting his own band with friend Terrence "Geezer" Butler — the band that would become Black Sabbath.
Black Sabbath's first two albums, "Black Sabbath" and "Paranoid," sold huge numbers and spawned multiple hit singles. The band broke up in the late 1970s and Osbourne embarked on a successful solo career with the album "Blizzard of Ozz" in 1980. Osbourne's solo act flourished in the '80s. In the 1990s, he started a festival called Ozzfest, which showcased up-and-coming hard rock and metal bands. It was very lucrative for Osbourne, both in ticket sales and merchandising. Osbourne then revived his sagging solo career with the 2001 album "Down to Earth." In 2002, "The Osbournes," a reality TV show chronicling Osbourne's life with wife Sharon and their kids, Jack and Kelly, debuted on MTV in 2005 and had a popular run for three years.
The man sometimes referred to as the "Godfather of Heavy Metal" and "Prince of Darkness" had a net worth of $220 million as of May 2017, according to TheRichest.
Use this net worth calculator to figure out your own net worth.
Ozzy Osbourne
Born: 1948
Birthplace: Birmingham, England
---
What he's up to now
Osbourne and Black Sabbath went on their last tour, which they titled The End, from January 2016 to February 2017. They did shows in the U.S., Canada, Europe, Australia and New Zealand. Their final performance was in the band's home city of Birmingham, England. Osbourne performs solo occasionally at music festivals, and he still turns up on TV. He and his wife filmed a cameo appearance for the Disney XD series "The 7D" in 2016. And he and son Jack's travel adventures to sites such as the Alamo were chronicled in a show on the History channel called "Ozzy and Jack's World Detour."
---
Accolades
In 1999, Osbourne and Black Sabbath won a Grammy Award for Best Metal Performance for the single "Iron Man." The band won a second Grammy in 2014 for Best Hard Rock/Metal Performance for the song "God Is Dead?" They've been ranked by MTV as the "Greatest Metal Band" of all time. Black Sabbath was inducted into the Rock and Roll Hall of Fame in 2006 and into the UK Music Hall of Fame in 2005. In 2002, Osbourne got his star on the Hollywood Walk of Fame.
Think Ozzy Osbourne has a lot of money? Wait until you see how much Mariah Carey is worth!