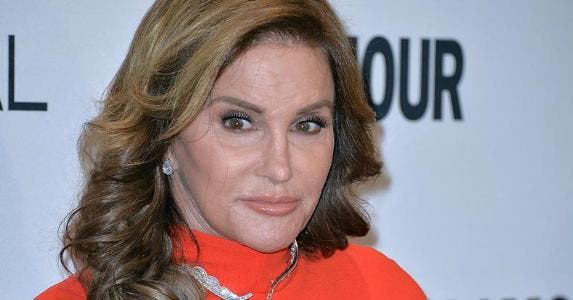 Caitlyn Jenner
Net worth: $100 million (as of January 2017)
Year of birth: 1949
Education: Newtown High School (Connecticut), Graceland College (Iowa)
---
How Caitlyn Jenner's net worth was built
Bruce Jenner built his net worth on a strong athletic foundation.
Jenner, who was born William Bruce Jenner, discovered an ability for sports and athletic endeavors during his high school years; he excelled at multiple sports, including basketball, track, and football.
Jenner attended Graceland College in Iowa on a football scholarship but changed his focus to track and field after a knee injury ended his football career. This change ultimately led to Jenner training for the decathlon. He placed 10th at the 1972 Summer Olympic Games. In 1976, Jenner set a new world record and won a gold medal at the Olympics in Montreal, Canada.
After his Olympic success, Jenner maintained his status as a public figure through speaking engagements and endorsements, including his famous appearance on the Wheaties cereal box. He made multiple television and film appearances from the 1970s through the early 2000s, after which he became well-known to a new generation as he starred alongside his family in "Keeping Up with the Kardashians," an E! Reality series that began in 2007. The diverse combination of sports accolades, public appearances, book royalties, and his earnings from television appearances bring Jenner's net worth to a healthy $100 million.
You can use this net worth calculator to see your net worth.
---
What she's up to now
Jenner and his wife Kris announced their separation in October 2013. In April 2015, the Olympian confirmed during a "20/20" interview with Diane Sawyer that she identifies as a female and was transitioning to live life as a woman. Jenner's new appearance was revealed on the July 2015 issue of Vanity Fair, which also announced Jenner's new first name, Caitlyn.
Presently, Jenner makes public appearances — which Forbes estimates may earn her up to $100,000 per appearance — and she has become a voice for the transgender community. Jenner also filmed a docuseries following her transition. "I Am Cait" premiered with more than 2.5 million viewers.
---
Accolades
In her early career, Jenner won the Gold Medal and scored a world record 8,634 points in the decathlon at the 1976 Summer Olympics. After retiring from sports, Jenner gained fame as a motivational speaker, author and commentator. Jenner won the Arthur Ashe Award for Courage at the 2015 ESPY awards.