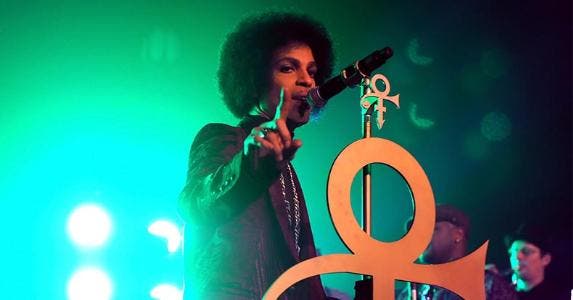 Prince Rogers Nelson
Net worth: $150 million to $300 million (as of January 2017)
Year of birth: 1958
Education: Minneapolis Central High School
---
How Prince's net worth was built
The net worth of Prince's estate is estimated to be between $150 million to $300 million, according to Forbes.
His successful music career is the main source of his wealth. Prince, whose full name is Prince Rogers Nelson, began his musical career at age 7, when he taught himself to play the piano. At age 13, he added the guitar to his musical repertoire. Drums came shortly after at age 14. When Prince was in seventh grade, he joined a local band called Grand Central. By age 18, he had signed with Warner Bros. and insisted on his right to self-produce.
Prince was hired as the opening act for the Rolling Stones' tour in 1980-1981 and released his breakthrough album "1999" only a year later with popular singles such as "Little Red Corvette" and the title track, "1999."
The movie "Purple Rain" catapulted him to superstardom two years later, and he went from singer/songwriter/producer to actor as well. He acted in and directed "Under the Cherry Moon," and wrote music for Tim Burton's "Batman" and Spike Lee's "Girl 6."
By 1985, Prince opened Paisley Park, which became not only his record label but also his production facility with three studios and a soundstage. And in 1993, Prince changed his name to an unpronounceable symbol, which resulted in Paisley Park Records being temporarily dropped from distribution by Warner Bros. However, he began using the name Prince again in 2000 after his Warner/Chappell publishing contract expired at the end of 1999.
Use Bankrate's net worth calculator to see how your net worth compares with Prince's.
---
The loss of a legend
Prince died on April 21, 2016, at age 57, but his music lives on. There are reports that his vault holds 2,000 unreleased songs.
---
Accolades
Prince has launched and renewed the careers of many artists. And artists such as Mavis Staples, Sheila E. and Chaka Khan have benefited from collaborations with him.
He was a recipient of Grammy Awards, Academy Awards and even a Golden Globe. In 2004, Prince was inducted into the Rock and Roll Hall of Fame.
Artists everywhere will remember Prince for experimenting with alternate ways of releasing albums and for his struggle to free himself from being controlled by labels.