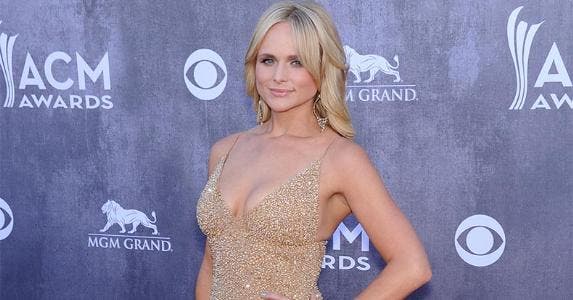 Miranda Lambert
Net worth: $45 million (as of February 2017)
Year of birth: 1983
Education: High school
---
How Miranda Lambert's net worth was built
One of today's most popular country music stars, Miranda Leigh Lambert was born in Longview, Texas, about 130 miles east of Dallas. Her family ran a private detective agency, but it was also a musical family. Her father was a guitarist and songwriter inspired by Merle Haggard and Guy Clark, who young Miranda listened to while growing up. Eventually, her father began teaching her how to play guitar.
A series of musical talent contests and a bit of acting work in the teen comedy "Slap Her She's French" jump-started her career in show business. With financial and promotional support from her family, she launched an independent, self-titled debut CD in 2001.
A couple of years later, Lambert landed a spot on the country music reality show "Nashville Star." She finished as a runner-up but caught the attention of Sony Music, which signed her to a contract. Her first album sold nearly 1 million copies.
She has a net worth of $45 million, according to Celebrity Net Worth.
---
What she's up to now
Lambert is one of country's top-selling artists. In 2015, she won a Grammy Award for Best Country Album, for "Platinum." In 2016, she released a song, "Vice," reminiscent of her original sound from her first major-label album, "Kerosene." "Vice" is on the album "The Weight of These Wings," which deals with demons and temptations that come with tragedy.
In 2015, Lambert and her husband, country star and "The Voice" judge Blake Shelton, announced they were filing for divorce. Lambert continues to tour.
---
Accolades
In addition to her multiple Grammy Awards, Miranda Lambert also has won numerous Country Music Association and Academy of Country Music awards.
In 2007, her album "Crazy Ex-Girlfriend" was ACM Album of the Year, and she won the ACM award for Top New Female Vocalist.