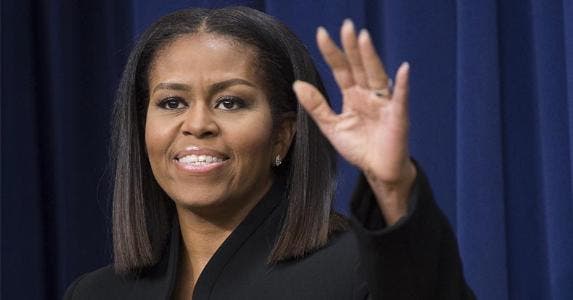 Michelle Obama
Net worth: $11.8 million (as of February 2017)
Year of birth: 1964
Education: Whitney M. Young Magnet High School; Princeton University; Harvard Law School
---
How Michelle Obamas net worth was built
Michelle Obama took an indirect route to building wealth. She put her own aspirations aside when her husband, Barack Obama, became president of the United States in 2009. So how did the former first lady accumulate her net worth? Steadily and slowly.
After attending Harvard Law, Michelle Obama was a top lawyer at Chicago law firm Sidley Austin, where she met her future husband. She went on to work in public service. According to CNNMoney, the Obamas have always pooled their earnings and say they have poured thousands of dollars into "boring investments," such as index funds, U.S. Treasury notes, and U.S. Treasury bills.
Their investments' returns have added up over the years. The couple can likely look forward to an even higher net worth now that the president is out of office, as they amass money from a large retirement pension and expected book royalties.
Michelle Obama has a net worth of $11.8 million, according to Celebrity Net Worth.
You can use this net worth calculator to see your net worth.
---
What she's up to now
Michelle Obama's time as first lady ended January 19, 2017, but she has not gone far. The Obamas will live in a mansion in a tony part of Washington, at least until their younger daughter finishes high school. The former first lady has made it clear she won't run for president in 2020. According to the Chicago Tribune, both Obamas will most likely write memoirs, which are sure to generate large advances, and they are expected to field and accept invitations for public speaking engagements.
---
Accolades
The list of Michelle Obama's accolades and accomplishments is long. In 2010, she launched a national campaign, "Let's Move!" to reduce childhood obesity. In 2011, she launched a national veterans campaign, "Joining Forces," with Dr. Jill Biden. The same year, she met with former president of South Africa, Nelson Mandela. She launched the national campaign, "Let Girls Learn," in 2015 with a global focus on education. In addition, she has written books, guest-edited magazines, posed for covers of fashion mags and has made numerous television appearances.