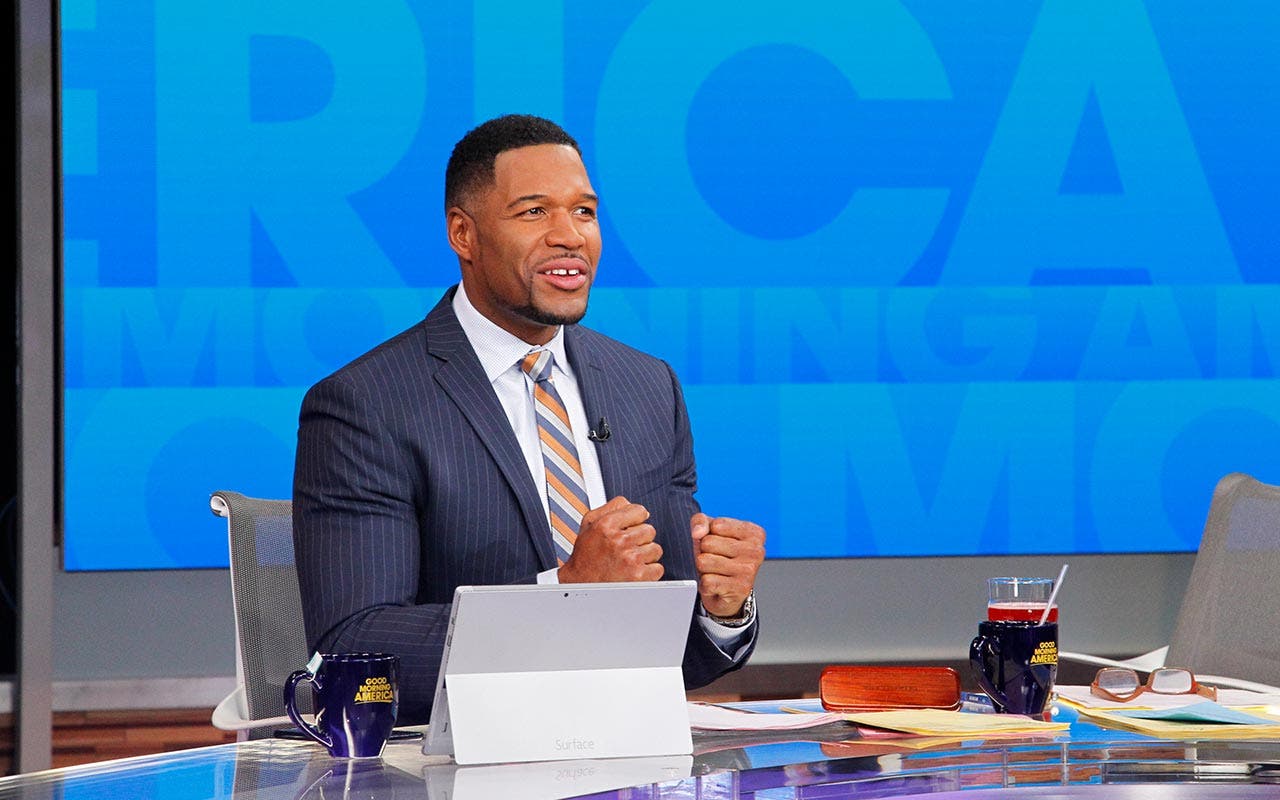 How Michael Strahan's net worth was built
Michael Strahan has grown his wealth through 14 years of playing pro football and his second career as a talk-show host.
The son of an Army major, Strahan grew up in Germany and did not play competitive high school football until his senior year when his parents sent him to live with his aunt and uncle in Texas.
The former defensive end played well enough to earn a scholarship to Texas Southern University. By his senior year of college, he had set a record for sacks, which got the attention of the NFL.
In 1993, the New York Giants drafted Strahan as the 40th overall draft pick. Over the next 14 seasons, he became the league's all-time quarterback sack leader, played in the Pro Bowl and helped the Giants defeat the New England Patriots in Super Bowl XLII.
Upon retiring in 2008, Strahan concentrated on his off-field talents. In 2012, he became Kelly Ripa's "Live! With Kelly" co-host, replacing longtime host Regis Philbin. Four years later, he left the show and joined ABC's "Good Morning America";  it took more than a year for "Live" to announce Ryan Seacrest as its new co-host.
Strahan also serves as a Fox NFL Sunday analyst during the football season.
As of May 2017, Strahan's net worth was $65 million, with a salary of $17 million, according to Celebrity Net Worth.
You can use this net worth calculator to see your net worth.
Michael Strahan
---
What he's up to now
Strahan hung up his jersey in 2008, but he did not retire quietly. As of April 2016, he is a full-time co-host on ABC's morning show "Good Morning America."
Months later, the network hired him to host his own game show, "$100,000 Pyramid," a reboot of an old classic. The fashionable football star also launched his own clothing line in 2015 in JC Penney stores.
Along with Curt Menefee, Terry Bradshaw, Howie Long and Jimmy Johnson, Strahan appears on "Fox NFL Sunday" each week during the NFL season.
---
Accolades
Throughout both his college and pro football careers, Strahan had a reputation for sacking quarterbacks, and in 2001, he set the record for most sacks in an NFL season. He also appeared in the Pro Bowl seven times.
In 2008, after his final season in the NFL, he helped lead the New York Giants to a Super Bowl victory over the New England Patriots.
As a morning show host, Strahan has earned two Daytime Emmy Awards for "Outstanding Talk Show Host" for his work on "Live! With Kelly and Michael."