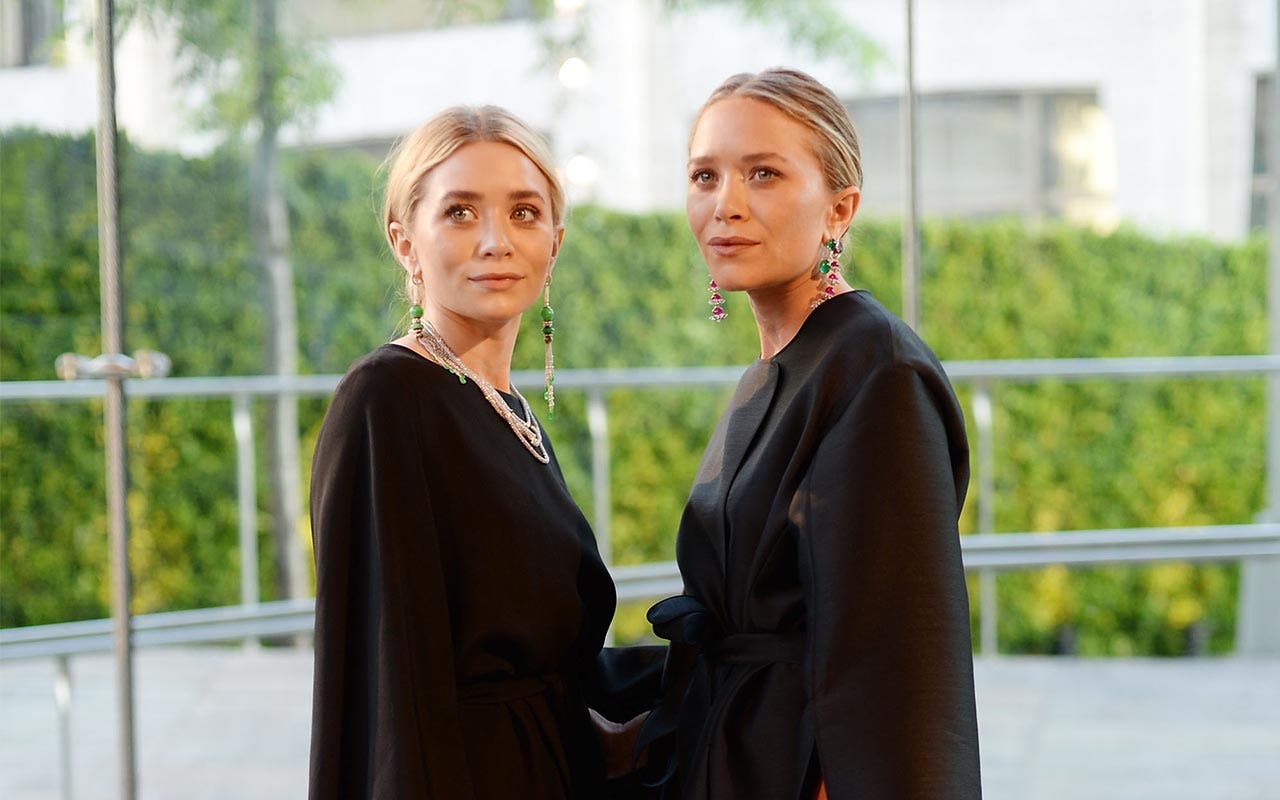 How Mary-Kate and Ashley Olsen's net worth was built
Twins Mary-Kate and Ashley Olsen began amassing their fortune at a remarkably young age. The sisters were cast as Michelle Tanner in the sitcom "Full House" at 6 months old. The twins took turns playing the role to comply with laws restricting how long child actors can work. They continued on the show  for eight seasons. During their time on "Full House," Mary-Kate and Ashley began producing and starring in a series of direct-to-video programs, released through their own production company, Dualstar, which they launched in 1993.
Throughout the 1990s, the twins licensed a number of products such as books, computer games, dolls and clothing. At the peak of their popularity, products bearing their names brought in $1 billion a year in sales. As Mary-Kate and Ashley got older, they continued to work together but began doing their own thing. The last movie they filmed together was "New York Minute" in 2004. Although Ashley largely retired from acting, Mary-Kate continued to appear in sitcoms such as "Weeds" and in films throughout her 20s. The Olsen twins' net worth as of April 2017 was a staggering $400 million, according to Celebrity Net Worth.
Use this net worth calculator to figure out your own net worth.
Mary-Kate and Ashley Olsen
Born: 1986
Birthplace: Sherman Oaks, California
---
What they're up to now
The Olsen twins have turned their focus to the fashion industry. In 2006, they launched The Row, a couture line that was inspired by their desire to design the perfect T shirt. Along with their work on The Row, the twins have a lower-priced contemporary line, Elizabeth and James, which they named after their sister and brother. The Elizabeth and James brand includes clothing, eyewear, handbags, jewelry and a fragrance.
---
Accolades
The twins have won awards for their work on the screen and in fashion. They won a Kids' Choice Award in 1996 for Favorite Movie Actress in "It Takes Two." They won again in 1999 for Favorite TV actress in "Two of a Kind." The Council of Fashion Designers of America (CFDA) named the twins Womenswear Designers of the Year in 2012 and 2015 for their work with The Row. The CFDA also honored them in 2014 as Accessory Designers of the Year.
It takes a whopper of a bank account to match the Olsen twins' net worth. Wait until you see how much money tennis legend Roger Federer has scored!